Choosing a Florist
Local professional florists are committed to providing excellent product and service. They specialize in unique and customized design, attractive packaging, wide selection, same-day delivery, freshness guarantee, expertise and consultation, and personal attention.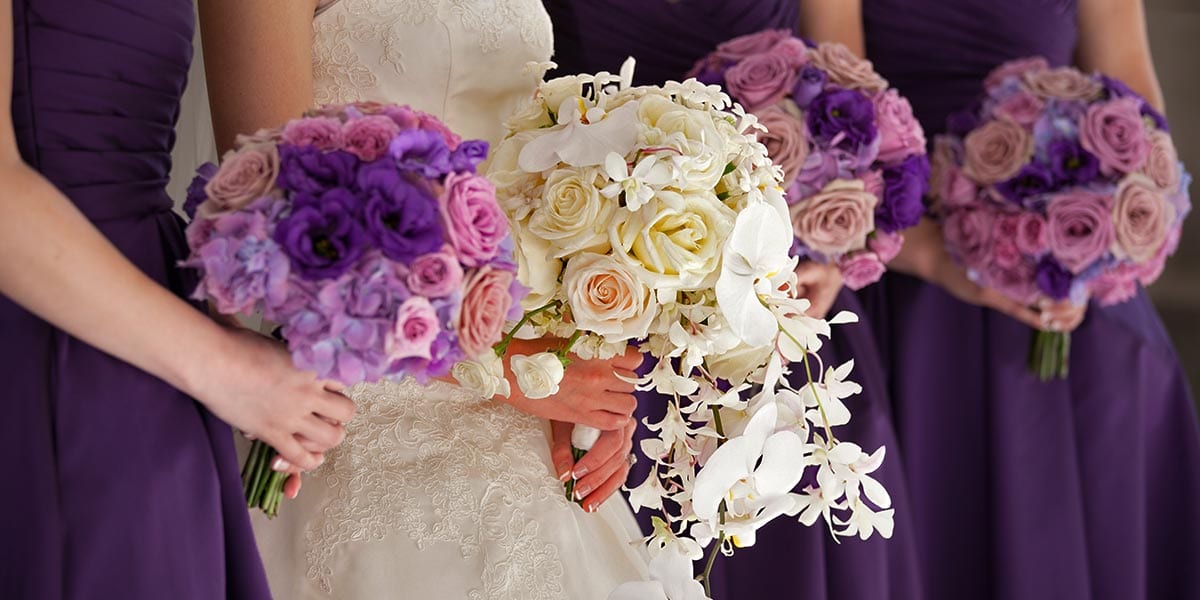 Contact your florist once you've selected the date, time and place for your wedding and reception. If you aren't familiar with the florists in your area, ask for recommendations from other brides, reception halls or churches. If possible, set up an appointment with the lead designer who will be in charge of filling the order for your wedding flowers.
Look through bridal books and floral guides. Sketch ideas, cut out pictures or take photographs of flowers you like and share them with your florist. Seeing your ideas and personal style will help your florist translate your concepts and special requests into workable floral designs and arrangements that are just right for you.
It will be helpful if you know the colors and style of the gowns you and your bridesmaids will be wearing. Bring pictures of your gown and the bridesmaids dresses, along with swatches of fabric if you have them available.
During your initial consultation with your florist, discuss specific design ideas that fit both your personal style and budget. Make arrangements for your florist to visit both the ceremony and reception sites.
The following are suggested questions to ask when consulting with a wedding florist:
What are the current bridal styles and how do you see them being used in my wedding?
What are some of the new and exciting flower varieties and are they available in the colors I have selected for my wedding?
What flowers will be in season at the time of my wedding?
What flowers are available that will be used to fill my order based upon my budget and color preferences?
Do you have pictures of arrangements from other weddings you've done at my wedding ceremony/reception site? What size, shape and colors work best at my ceremony/reception site?
Will there be sufficient staff to design the arrangements for my wedding and have them delivered on time?
How will the flowers be handled, delivered and set-up, taking into consideration the weather constraints for my wedding?
Do you preserve bouquets after the wedding?
Is there an additional charge for delivery, set-up and servicing my wedding? How are these charges determined?
Do you offer rental items (vases, urns, etc.) or do we need to rent them from another company?
Are there any extra fees (delivery, set-up, sales tax, etc.)?
To find a wedding florist, visit SAF's National Florist Directory at www.nationalfloristdirectory.com.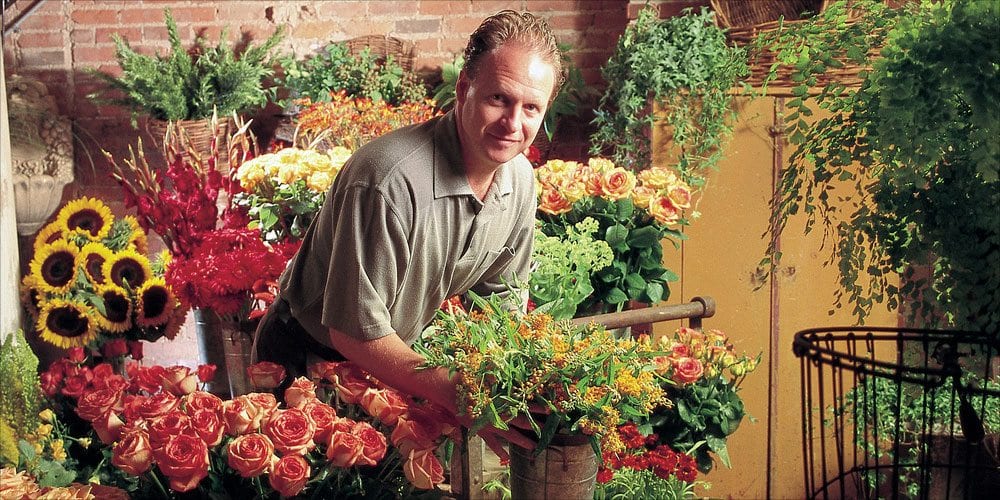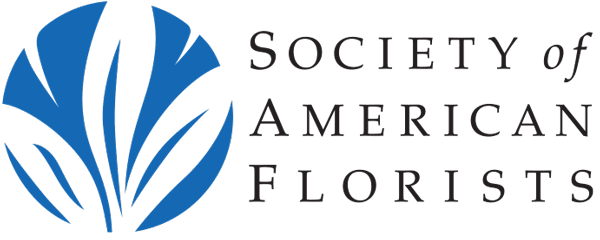 Aboutflowers.com is hosted by the Society of American Florists, the U.S. floral industry trade association. Click below to find a local SAF member florist to send flowers, roses and gifts for delivery.