Kelli Ellis' Flower Facts on Decorating
What I believe: Flowers and plants have the natural energy to infuse peace and harmony into living and working spaces.
Like your wardrobe, iPod playlist and even your refrigerator door, your home is a reflection of who you are, whether you live in a single family home, apartment or dorm room.  As a designer, I believe your living space should reflect your sense of style and personality.
One easy and versatile way to show your style is to tap the power of flowers to express your individuality and mood as it changes – on a weekly or even daily basis.  Today, you feel playful, next week you may want to feel relaxed.  Flowers can match – or even make – your mood.
Harvard Study Shows Benefits of Flowers
And, while no home will ever be picture perfect, flowers can be used to create favorite spots we love to walk by, relax in, or reenergize in.  Why do we need these go-to spots? A Harvard study showed that having flowers in the home decreases anxiety and provides bursts of energy that last well into the day.
My Best Designer Tip: Use Your Florist
When it comes to a room, I have my tricks for creating the look I want.  And, when it comes to great flowers, my "trick" is my florist. Here are some tips for great flowers for any space.
Creating Favorite "Best Dressed" Spots with Flowers
Do you ever look through a magazine and envy the rooms that are so well put together?  There is always one thing in common in all those pictures – flowers.
The good news is that you don't have to have a designer to create a "best dressed room" – a place that comes together and creates an ambiance of warmth and style.  You might just need flowers and plants.
Here's how:
First, consider your room's style.  If it's contemporary, choose complementary flowers with bold colors and simple lines and shapes such as orchids and lilies. For a traditional style room, bring in a full arrangement of "petalled" flowers, such as roses, carnations and greenery.  For a playful, eclectic room, choose gerbera daisies, tulips and belles of Ireland.  Because there are so many flower  varieties to choose from,ask your florist for advice, including what's fresh and in season.
Your florist can recommend flowers for any budget, can design in a vase you provide and can deliver same day if you want your blossoms in a pinch.
Next, search for logical surfaces to showcase the flowers and select the areas that need to be "softened."  For example, when a wall gets too busy with shelves, pictures or a mix of wood and stone, adding flowers is the perfect solution to give a room a visual break and even calm our senses.  I also consider the size and function of the surfaces for the flowers.  For example, to create a focal point, bring in a larger arrangement.  Choose smaller bouquets for conversation spaces and pleasant bursts of color in a smaller room.
Flowers for Rooms
When it comes to picking flowers for a room, there's no wrong choice.  Yet, for those who want to create a specific look, look around your room to see what color stands out most.  I always choose one of two routes – either match the flowers with the décor or completely contrast with it.  For example, I might pick orange and yellow flowers, which would pop in a blue room.  Purple and red flowers will be a bold contrast in a predominantly green room.  If you're not sure, e-mail a picture of your room or space to your local florist for some recommendations.  Or, you can alternate color schemes, depending on your mood and the season.
One of this season's top trends is monochromatic flower arrangements – different flowers of all one color.  Monochromatic flowers add an unexpected "a-ha" to a home or room without any extra effort.  A big bunch of bright whites, all yellows or shades of blue makes a confident statement and will go with any décor.  These simple touches are easy on your wallet but big on impact.
Workspaces with Warmth and Flowers
Flowers create warm, comfortable environments, perfect for our workspaces, where we spend about one-third of our time!  Green or flowering plants are ideal for office spaces because they can grow with you in your job.  Single stems in a bud vase are a nice way to change your surroundings regularly and brighten your desk.
Caring for Flowers
To keep your flowers adorning your home or office for as long as possible, start by getting the freshest flowers from your florist.  Keep the container filled with water and the flower food that was provided, and follow the instructions on the packet.  Replace the water when it gets cloudy, and if possible, re-cut the stems one or two inches with a sharp knife.  Immediately put the flowers back into the water.  Keep your flowers in a cool spot away from direct sunlight and heat sources.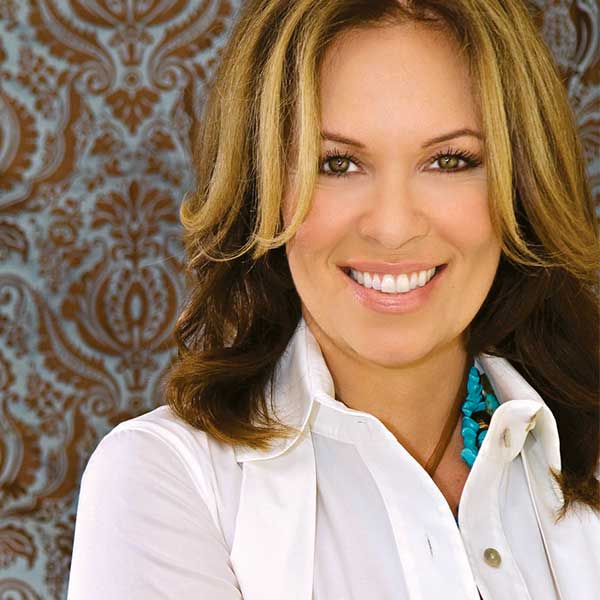 Kelli Ellis
Kelli Ellis is a mainstay on TLC's Clean Sweep, HGTV's Takeover My Makeover and resident designer on Bravo's Real Housewives of Orange County. Kelli shares her designer tricks for great spaces adorned with flowers and plants.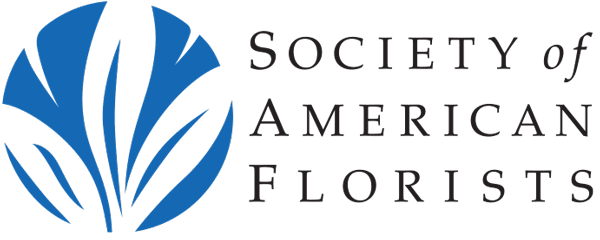 Aboutflowers.com is hosted by the Society of American Florists, the U.S. floral industry trade association. Click below to find a local SAF member florist to send flowers, roses and gifts for delivery.