LIVE LIKE A FLOWER: About the Experts
---

Christine Arylo is a transformational teacher, speaker and best-selling author. After earning her MBA and climbing the corporate ladder, she chose to devote her life to creating a new reality for women and girls, one based on self-love and true feminine power instead of the relentless pursuit of having to do, be and have it all. She is the best-selling author of two books, Choosing ME before WE and Madly in Love With Me, The Daring Adventure to Becoming Your Own Best Friend, and the co-founder of Inner Mean Girl Reform School, which has helped over 23,000 women transform their inner critics. She is also the founder of the international Day of Self-Love, February 13th. She is affectionately known as "The Queen of Self-Love." Christine has been featured on CBS, ABC, FOX, E!, The Huffington Post, and on radio shows and stages around the world, including TEDx. To find out more about Christine, go to www.ChooseSelfLove.com.
<a name="diffenbaugh"></a>
---

Jayme Barrett, the leading authority on inspired living and best-selling author of Feng Shui Your Life, empowers individuals to design their lives for increased balance, energy and motivation. Specializing in techniques for personal fulfillment, prosperity and integrated health, Jayme is passionate about helping people create a blueprint for happiness in their homes and lives. She has appeared on numerous national television shows and been featured in dozens of print publications. To learn more, visit www.jaymebarrett.com. 
---
Vanessa Diffenbaugh: Grow Roots

Vanessa Diffenbaugh is author of the novel The Language of Flowers, a New York Times best seller, which has been translated into more than 40 languages. She is also the founder of the Camellia Network, a nationwide movement to support youth transitioning from foster care. The network's name emphasizes the belief in the interconnectedness of humanity: each gift a young person receives will be accompanied by a camellia, a reminder that the destiny of our nation lies in the hands of our youngest citizens.
<a name="norris"></a><!-- [et_pb_line_break_holder] --><!-- [et_pb_line_break_holder] --><!-- [et_pb_line_break_holder] --><!-- [et_pb_line_break_holder] -->
---

Kelli Ellis, author of Do I look skinny in this house?, is an award-winning, internationally known celebrity interior designer and design psychology expert. Kelli splits time as an author, brand ambassador, educator, life coach, speaker, professional blogger and on-camera designer. She is the featured designer on TLC's long-running Clean Sweep, star of HGTV's Takeover My Makeover and Celebrity Holiday Homes and Hulu's Las Vegas Homemakeover. In addition, Kelli has guest appeared on NBC, CBS and ABC and has been featured in, CA Home + Design, LUXE, The New York Times, Veranda, LV Luxury, Riviera, Angeleno, OC Magazine, and Las Vegas Luxury. The web knows Kelli on eHow.com as the resident interior design expert giving advice to millions everyday. Visit www.kelliellis.com.
<a name="ryan"></a><!-- [et_pb_line_break_holder] --><!-- [et_pb_line_break_holder] -->
---

Vicki Norris, president of Restoring Order® – a professional organizing service for homes and businesses, has turned her passion for order into a lifestyle brand helping consumers lighten up so they can live their true priorities. Vicki is a veteran and pioneer in the field of life management. Since 1999, she has taken her professional organizing company from a sole proprietorship to a six division company with a range of offerings for every organizing need and budget. In addition to being a professional organizing expert, Vicki is a keynote speaker and trainer, author of Reclaim Your Life, Get Organized for Good and Restoring Order to Your Home, blogger, business owner, product designer and distributor, and entrepreneur. Visit www.restoringorder.com to get inspired!
---

MJ Ryan is one of the creators of the New York Times bestselling Random Acts of Kindness series and the author of This Year I Will…, The Happiness Makeover and Attitudes of Gratitude among other titles. Dubbed "an expert in human fulfillment and change," she specializes in coaching individuals and teams around the world, and speaks on cultivating positive emotions for greater success and happiness. Her website is www.mj-ryan.com.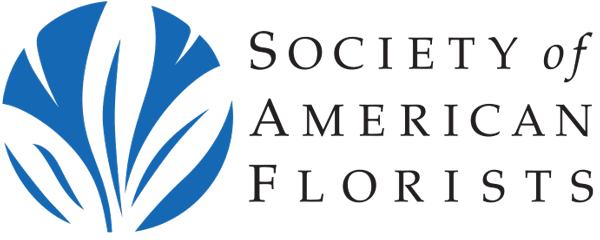 Aboutflowers.com is hosted by the Society of American Florists, the U.S. floral industry trade association. Click below to find a local SAF member florist to send flowers, roses and gifts for delivery.