Mother's Day
The first celebrations of Mother's Day can be traced back to the ancient Greeks, who worshiped mother goddesses Rhea and Cybele. During the 1600s in England a special day was set apart as Mothering Day, a day of taking small cakes and trinkets to mothers.
In the United States the idea for Mother's Day has generally been credited to Anna Jarvis. The first Mother's Day observance was a church service held at her request in Grafton, West Virginia (the burial place of her mother) on May 10, 1908. Because of her mother's fondness for them, Miss Jarvis wore a carnation to that first service. She went on to play an active role in encouraging the government to establish a national holiday to honor mothers everywhere. By 1911 Mother's Day was being celebrated throughout the United States, as well as in Mexico, Canada, South America, China, Japan and Africa. On May 9, 1914, President Woodrow Wilson proclaimed the second Sunday in May as National Mother's Day and asked all Americans to offer their respect and love for mothers publicly.
Mother's Day Flower Trends
The Society of American Florists asked some of the country's top florists and floral designers to describe what's in style for flowers this Mother's Day, from popular flowers and color combinations to trendy flower design styles and flower delivery advice. Here is a compilation of their Mother's Day flower trends and ordering tips.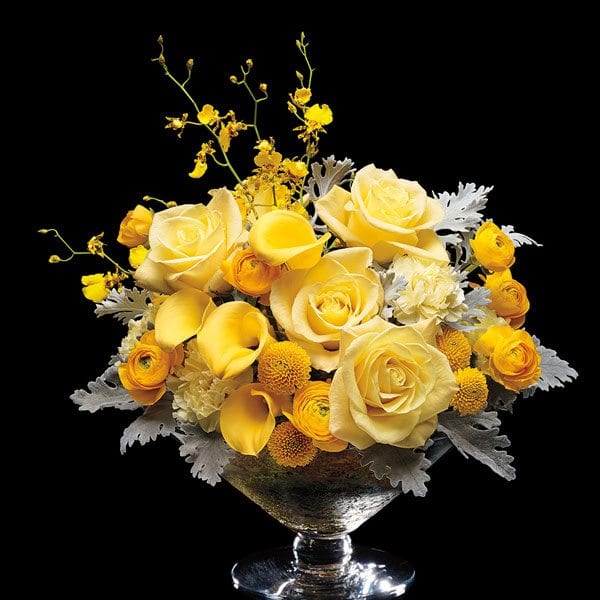 Popular Mother's Day Flowers
Callas

Freesia

Gerberas

Hydrangeas

Irises

Lilies

Orchids

Roses

Tulips
Popular Mother's Day Plants
Azaleas

Chrysanthemums

Dish gardens

Gerberas

Hydrangea

Kalanchoe

Orchids
Mother's Day Flower Colors
Pink is the traditional favorite for Mother's Day flowers. Other colors to wow Mom on Mother's Day include:
Monochromatic (flowers in the same color)

Blush pink, antique ivory and cream tones

Hot pink and berry tones combined with shades of red
Bold, vibrant and exciting color combinations also wow Mom:
Hot pink and orange

Citron and purple

Shades of orange hues – tangerine to peach

Purple accented with bright green

Purple and lime green and magenta

Pink, coral and turquoise together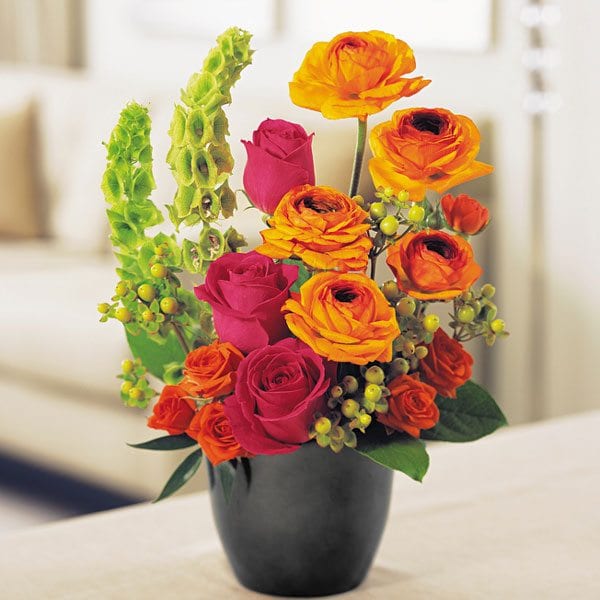 Popular Mother's Day Floral Designs
Monochromatic (flowers in the same color) floral arrangements

Floral arrangements designed in baskets

Strong botanical or color groupings surrounded by beautiful smaller flowers and foliage

Natural, earthy and garden-style arrangements in vintage style glassware

Soft and feminine mixed flower combinations

Simple, monobotanical (one flower variety) designs in clear glass vessels
Surprise Mom
Women love to get flowers at work. Not only will you be the hero to her, but to her co-workers as well. She will be just as proud of the floral arrangement as the thought of you surprising her at work. Send flowers to arrive the Wednesday, Thursday or Friday before Mother's Day. Mom will enjoy her flowers at work and then bring them home to enjoy over the weekend.
If your Mom does not work outside the home, surprise her by sending flowers to her at home on Wednesday, Thursday, Friday or Saturday before Mother's Day.
Having flowers delivered early gives Mom a head start sharing pictures on Facebook and making you look like a super hero to her friends.
Order Mother's Day Flowers Early
The earlier you place your order with your florist, the more options you have and more likely you will get your particular flower and/or color request.
Celebrate all Moms
Show your admiration and love to all the mothers in your life — your mom, wife, mother-in-law, other relatives and friends — this Mother's Day.
Order Flowers from a Local Florist
Make sure you know where the flowers are coming from. There is a common assumption that flowers ordered online will arrive arranged in a vase. While many Internet companies put their orders though a local professional florist, some offer product "direct from the grower" and the flowers are boxed and must be processed (cut stems) and designed by the recipient.
If your expectation is give a gift of flowers that are professional designed and delivered to your Mom's door or office, make sure you are ordering directly from a local florist, or from a website that puts the orders through a professional florist. To find a local florist, visit www.nationalfloristdirectory.com.
Tips to Pamper Mom
For all the work Mom does throughout the year she deserves to be pampered on Mother's Day. The Society of American Florists has provided the following tips to make Mom feel extra special:
If you're planning on taking Mom out to eat, take a plate, bowl, napkin and set of silverware to your 

florist

the week before Mother's Day. Ask your

florist

to make a floral arrangement in the bowl and include the silverware among the flowers. Then slip in an invitation to her favorite restaurant.

Invite Mom to brunch or dinner at her favorite restaurant and have a flower arrangement delivered right to your table for all to see.

For Moms that like to cook, ask your 

florist

to create an herb garden design with several small pots of herbs.
Make a special tribute to Mom by sending a decorated "Mother's Day Tree." The week before Mother's Day, take several of your favorite family photos to your 

florist

and ask him to attach them to a plant or miniature tree using colorful ribbons. Prepare the photos ahead of time by pasting them onto pretty colored papers or put them in small frames.
If your Mom is planning on attending worship on Mother's Day, find out what she plans to wear and ask your 

florist

to design a special corsage to match. For a very special twist, choose a new dress or hat for Mom and have it boxed and wrapped with the corsage in place of a bow on the outside.
Give Mom something to relax with by wrapping a new book and asking your 

florist

to place it into a fragrant flower bouquet with a note that reads "Today is your day to relax!"
Ask your 

florist

to help you create a special spa kit. A few days ahead of time, bring goodies like nail polish, a loofa sponge, bath crystals, oils and other pampering items to your 

florist

and have him design a basket with the spa items on one side and flowers on the other. You could even add a certificate for a manicure, pedicure, massage or spa treatments at a local day spa or salon.
If you want to surprise Mom from across the miles, ask a 

florist

in her town to make a floral arrangement and include an airline ticket for a visit to you. Be sure to mail the ticket to the florist well in advance and confirm that he received it.
Incorporate flowers into a theme gift. If Mom is an avid gardener, ask the 

florist

to create a design that includes gardening goodies such as a trowel, garden gloves, seed packets and tools. If Mom is a bird watcher, how about a design in a bird feeder? An athletic would certainly appreciate a pair of workout shoes – with flowers arranged inside. Tennis balls, golf balls or sport headbands can be a unique addition to any floral arrangement. If Mom loves clothes or jewelry, tie a scarf or drape a necklace around a vase of flowers to make the gift extra special.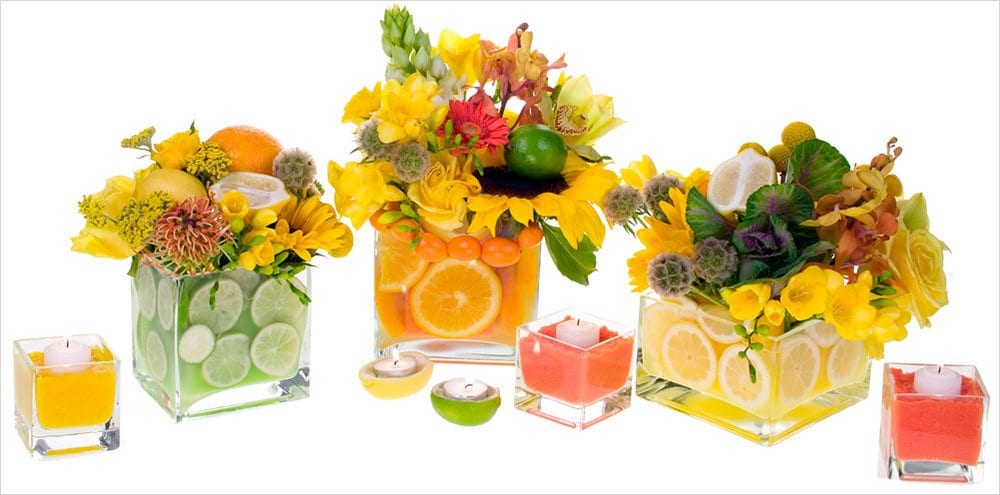 Mother's Day Gift Ideas For Kids
Give Mom a "double feature." Provide your 

florist

with the latest edition of the newspaper movie section, and ask him to include it in a box of flowers. Decorate the outside of the box with movie theater candy and attach a card that tells Mom she gets to see a movie of her choice. Of course, you buy the tickets and the popcorn!
Let Mom know you think she is your treasure with a treasure hunt! Visit your local flower shop and pick out several pretty stems of flowers. Ask the 

florist

to put water tubes on the flowers. Tell Mom that she is on a treasure hunt and give her clues as to where she can find each of the flowers. At the end of the hunt, have an empty vase ready with a card telling Mom what a treasure she is to you. Then you can arrange the flowers in the vase together.
Give Mom a kitchen break. Take a cooking pot from your kitchen along with some kitchen utensils to your 

florist

. Ask him to make a floral arrangement in the pot that includes the utensils. Give the arrangement to Mom with a note that tells her she is getting a kitchen break. Then let her sit back and relax while you and Dad prepare dinner.

Surprise Mom with a home pampering party. When she comes in the door, have rose petals on the floor leading to the bathroom. Prepare a bubble bath and float rose petals in the water. Place small vases of flowers on the edge of the tub with scented candles and a cup of tea or a glass of wine. Then leave her alone to relax.

Breakfast in bed is a treat that every Mom loves. Dads and kids can prepare a special morning for Mom by greeting her with a homemade breakfast in bed, on a tray adorned with fresh flowers.

For a very personal tribute, write her a note telling Mom why you're glad she's your mom and attach it to a long stemmed rose.

Present Mom with a vase of her favorite flowers. On each stem tie a "coupon" for a chore that you promise to do.
Mother's Day Card Messages When Sending Flowers
If I have never said thank you for bringing me into the world I'd like to do that now.

If there was a day for everything you have given to me as a mother, it would be Mother's Day every day.

Thanks for always helping me to remember what is important in life… and today it is you!

You're the best!

Thanks for all you do.

No way I'd miss this – Happy Mother's Day.

Hope your day is sunshine and flowers with happy thoughts to fill the house.

Mom, you're the best. Happy Mother's Day.

Thank you for always being there, Mom. Happy Mother's Day.

There's never been a minute I wasn't glad you were my Mom. (Except when you goofed up my bangs!)
Ask your florist for more suggestions.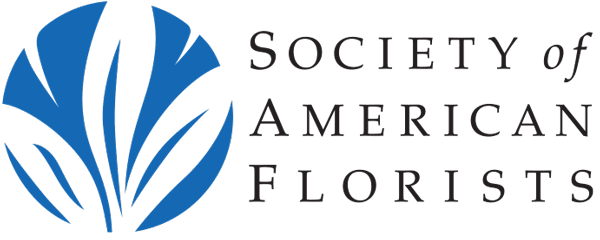 Aboutflowers.com is hosted by the Society of American Florists, the U.S. floral industry trade association. Click below to find a local SAF member florist to send flowers, roses and gifts for delivery.