Valentine's Day Flower Trends
The Society of American Florists (SAF) asked some of the country's top florists and floral designers to describe what's in style for flowers this Valentine's Day, from popular flowers and color combinations to trendy flower design styles and flower delivery advice. Here is a compilation of their Valentine's Day flower trends and ordering tips. Click the images to see a larger picture.
Surprise Your Sweetheart at Work
There is nothing like the "wow" factor when flowers come through the office door.
Make her Monday and start her Valentine's week with flower power. She'll be the first to get flowers, and you'll be the hero.
Send flowers on Feb. 12 or 13 with a note: "I couldn't wait to say I Love You." She'll be the first to receive Valentine's Day flowers. Imagine the water cooler talk on that one!
Order Flowers Early
Place your order early for Feb. 14 delivery. The earlier you order, the more options you have.
Placing your Valentine's Day floral order early can pay off. Some florists offer specials for ordering early.
If you place your order on Valentine's Day for same-day delivery, call your florist first thing in the morning to see if they still have delivery options available to help ensure your sweetheart gets flowers at work before her office closes. Or consider having them delivered a day or two before Valentine's Day so she doesn't have to wait.
Popular Valentine's Day Flowers
Red roses symbolize passionate love and are a favorite for Valentine's Day. Other beautiful Valentine's Day flowers to send this year:
Lilies
Tulips
Gerbera Daisies
Hydrangea
Orchids
Fragrant flowers such as gardenias, freesia and hyacinths
Callas
Succulents
Roses in a variety of colors. Ask your florist for some unusual varieties that can really make an impression; there are so many fabulous choices that will impress your Valentine with your creativity: orange roses are hotter than hot; peach roses; lavender roses; and pastel roses.

Popular Valentine's Day Colors
While red is a traditional Valentine's Day color, other combinations also will wow your sweetheart. Here are popular colors and color combinations for this Valentine's Day:
Purples
Oranges
Hot Pinks
Spring Pastels such as romantic, muted hues of smoky lavenders and dusty pinks
Purple-pink combos
Purple-red combos
Vintage whites and ivory, blush pink, grey and silver
Orange, yellows and reds are "too hot to handle"
Lime greens, oranges, hot pinks with accents of dark eggplant blooms
Your sweetheart's favorite color
Valentine's Day Floral Design Styles
Low centerpieces in square containers embellished with beaded wire
Fresh flowers casually designed in simple glass vessel
Compact designs
Pavé rose arrangements (short stems tightly grouped to form a flat, uniform surface of beautiful rose buds)
Natural and organic looks
Floral arrangements displayed in geometric glass containers, such as cubes and cylinders.
Containers in exciting, funky color palettes, such as fuchsia, bright orange, Nile green, or peach
Small vases connected together to display single blossoms
Arrangements with braided foliages accents or lacey bear grass accents
Flower stems designed inside the clear glass vase
Handled baskets for plants
Want to do send something different?
Succulents
Orchids
Tropical flowers, such as birds of paradise
Red mini callas accented with red and black ostrich feathers
Spring blooming plants
Proteas
Sunflowers
Send your sweetheart's pet some Valentine's Day flowers
On a tight budget? There are lots of wonderful Valentine's Day flower options for consumers on a budget:
Order early and ask about specials.
Bundles such as adding chocolates or plush toys to your floral gift will give you more for your money.
Go to the florist shop to select your floral gift, and deliver it to your sweetheart in person.
Send one long-stem rose. It really is an all-time romantic gesture.
A beautiful stem of cymbidium orchid accented with lily grass, gift wrapped
A perfect bloom (rose, orchid, gerbera, etc.) floating in a lovely glass vase accented with crystals.
A tight gathering of tulips designed in a julep cup or small glass vase – perfect for her desktop.
Send a bulb plant in a twiggy basket with fresh blossoms accented with curly willow and wired ribbon. Later, your sweetheart can plant the bulb outside in the spring.
Send Flowers to Your Man
Men love flowers and plants, and more than a third of women buy their husbands floral gifts for Valentine's Day.
Bold colors
Succulents
Terrariums
Proteas
Birds of Paradise paired with orange carnations and purple statice
Tropical flowers such as birds of paradise with orange roses and a single red rose. Ask your florist to arrange the flowers in a clean contemporary vase with some bold foliage
Plants, such as anthuriums, bromeliads or cacti
Sunflowers
Rainbow Roses
Orchids
Beautiful preserved mosses in natural grays and lime green add great texture to any floral arrangement or dish garden
Send Flowers to Your Mom
More than a quarter of American adults give their mothers flowers or plants for Valentine's Day.
Flowers in her favorite color
Soft or vibrant colors depending on her personality
A lovely mix of blooms, such as lilies, spray roses, alstroemeria and gerberas with beautiful foliages for texture and contrast.
A sweet, pastel colored bouquet of freesia and spray roses.
For a "hip" mom, send something bright and spirited, such as orange or hot pink roses and tulips.
Roses
Fragrant stargazers or Casablanca lilies
Carnations
Anthuriums
Hydrangeas
Orchids
Freesias
Plants such as azaleas or kalanchoes
Order Flowers from a Local Florist
Make sure you know where the flowers are coming from. There is a common assumption that flowers ordered online will arrive arranged in a vase. While many Internet companies put their orders though a local professional florist, some offer product "direct from the grower" and the flowers are boxed and must be processed (cut stems) and designed by the recipient.
If your expectation is give a gift of flowers that are professional designed and delivered to your sweetheart's door or office, make sure you are ordering from a company that puts the orders through a professional florist.
To find a local florist, visit www.nationalfloristdirectory.com.
Rose Color Trends
A rose is a rose is a rose. Or is it? Unbeknownst to most of us, the 1990s spawned a virtual baby boom of rose varieties. Brought on by a fertile production period, today there are close to 120 rose varieties commercially available – up from the few dozen choices found in flower shops in the 1980s.
These new rose varieties have not only expanded the color palette – from extreme lights to bright brights – but have enhanced characteristics such as bloom size, shape, stem length and strength of fragrance. The Society of American Florists offers the following guide on the expanding color families of roses:
Rage for Red Roses
The new reds for roses range from shades of bright raspberry to majestic scarlet to velvety-dark red to orange-kissed hues.
Pretty Pink Roses
Choose roses from the family of traditional bridal pinks or adopted siblings of hip hot pinks. Cousins on this family tree include peaches, apricots, corals and lavenders.
Yellow Roses
Whether crisp lemon, buttery hues, golden yellows or trendy two-tones, the variety of yellow roses cover a broad spectrum of color – and appeal. If you've never given flowers to a man before, introduce him to this family of colors. Yellow is the second most popular color cited by men. See Sending Flowers to a Man.
Bright White Roses
The trend toward neutral schemes for home environments makes an arrangement of lush white roses the perfect gift. Shades of white – ultra white, ivory, champagne lineages – are as lovely for weddings and romantic settings as they are easy complements to elegant home decors.
Roses are like fine wines, a delight to be savored and cultivated. Like an expanding wine cellar — florists' coolers are now stocked with more choices worth learning about. After all, variety is the spice of life. Ask your florist what's in stock. For the address to a florist near you, visit our Florist Directory.
Popular Valentine's Day Flower Arrangements
All you need to create a romantic Valentine's Day with flowers is a little imagination and the help of your local florist.
Roses in Unique Colors
A dozen red roses remains the classic Valentine's Day favorite. However, many women report that they adore roses in other colors just as much. There are hundreds of colors to choose from. The choices are endless and it's easier than ever to select a rose that is as unique as your sweetheart.
Roses Designed in Arrangements
There are several ways to add a personal touch to the classic red roses. There is a plethora of red shades and textures available – from deep burgundy to pert reds with orange undertones. Ask your florist to create a unique arrangement – you can even bring in your favorite container from home for a custom-designed arrangement.
Tussie Mussie Flowers
The Tussie Mussie is a charming compact cluster of flowers with bound stems. A small crystal or glass vase makes the perfect container for this arrangement that typically features sweetheart roses, open garden roses, fragrant hyacinths, miniature carnations, pinocchio pompons, sweetpeas or freesias.
Spring Flowers
Add a burst of spring to your Valentine's winter with flowers such as lilies, alstroemeria, iris, tulips, daffodils, hyacinths, tuberoses or freesias. A spring arrangement in a casual basket or clear glass vase makes a perfect accent for a romantic dinner.
Flowers in Bud Vases
With all of the sensational flowers available to choose from, even just one or two elegant blossoms can make a big impression. Lilies, gerbera and long-stemmed roses are all exquisite choices – ask your florist what he has available.
Beautiful Plants
Both green and blooming plants make romantic Valentine's Day gifts. Spathiphyllum (commonly called "peace lily"), cylcamen, kalanchoes and azaleas are examples of the many varieties available to you. Ask your florist to combine flowering and green plants in a dish garden for a great long-lasting gift.
Flowers Come in All Shapes and Sizes
Add your florist to your romance team! Ask him to create a unique flower arrangement for your sweetheart – perhaps a wire heart or sphere encircled with heather or ivy. A florist can prove to be a man's real best friend.
Order Flowers from a Local Florist
Talk to your florist about Valentine's Day flowers. To find a florist, visit our Florist Directory.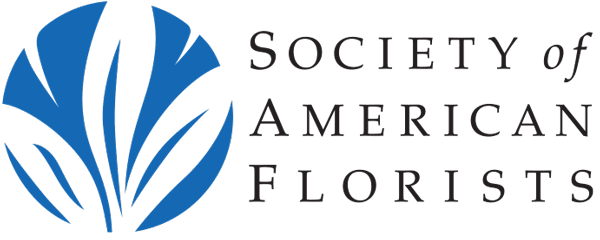 Aboutflowers.com is hosted by the Society of American Florists, the U.S. floral industry trade association. Click below to find a local SAF member florist to send flowers, roses and gifts for delivery.