LIVE LIKE A FLOWER: Soak Up the Sun
Ever notice on bright and sunny days how everyone seems happy? Just like flowers need light, people need happy thoughts and moments to grow. Personal change expert and author of The Happiness Makeover, MJ Ryan, provides these tips on how to live like a flower and embrace the sunny side of life.
Uplift with orange. 

Color therapists say colors really do affect our moods. The happiest color? Orange. It promotes optimism, enthusiasm, and a sense of uplift. Choose orange flowers — roses, gerberas, lilies, ranunculus, alstroemeria, tulips — to put on your desk and see your mood soar.

Music is a very powerful happiness creator. Choose songs that make you feel good, whether that's through inspiring lyrics or the rhythm. Want to boost your mood even more? Singing has been shown to be a great way to lift your spirits, lower blood pressure, and decrease depression. Get your family or roommates involved in the fun. If you're self-conscious, sing in the car when you're alone.
Follow the happiness path. Research has shown that there are two routes to happiness. One is doing something that you feel is personally meaningful, such as volunteering in your community or seeing a friend through a tough time. The other is indulging in simple pleasures, such as relishing in the feel of your dog's fur, taking a luxurious hot bath, or treating yourself to flowers or a blooming plant. But who says you have to choose one over the other? The more you fold both into your life, the more joyful you'll be.
Do one little thing that's been nagging you. Procrastination is a happiness killer. Usually it takes less energy to do whatever it is than to worry about not doing it. The pile of files, the email you need to return, the appointment you need to make … just do one thing and you'll feel absolutely great!
Spread happiness to others. Acts of kindness benefit both the receiver and the giver. So spread the love around and you'll feel good too.

Research from Rutgers University

shows that a gift of flowers creates instant delight and increases enjoyment and life satisfaction. Study participants expressed "true" smiles upon receiving flowers. Send flowers to a friend, just because, and watch the happiness prevail.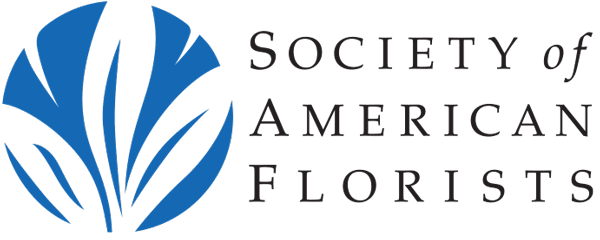 Aboutflowers.com is hosted by the Society of American Florists, the U.S. floral industry trade association. Click below to find a local SAF member florist to send flowers, roses and gifts for delivery.