Jeanne Benedict's Flower Facts on Entertaining
What I believe: Gorgeous flowers are the ultimate compliment to your guests, letting them know you care enough about your time spent together to surround them in beauty and scintillate their senses.
Never has entertaining at home been more en vogue. We cherish celebratory times together – beyond just traditional holidays – we are inventing our own individual reasons to celebrate and are finding that spur-of-the-moment celebrations with family and friends create the memories we remember forever.
The sensorial qualities of flowers make them a natural to enhance celebrations no matter how intimate the gathering. Better yet, they are an easy, uncomplicated way to make a statement or simply decorate! A Rutgers University study says it best: Flowers create instant happiness, exactly the mood you want for a party. Whether you're presenting flowers at your own event or bringing them as a hostess gift, here are inspirations for some of the most popular celebrations you'll likely be part of this year.
---
Flowers are Great Hostess Gifts
Who hasn't – at one time or another – thrown a party and wished they'd picked up flowers but didn't have the time or budget to get them?
That's why flowers are one of my top choices for hostess gifts.  Whether I bring a big bouquet or a flowering plant in a fun container, I always look forward to the "instantly happy" look on the party host's face when I ring a doorbell with flowers.  Plus, they last for days after, letting the hostess remember me long after her last guest has left.
Make it easy on yourself – call your florist. All you'll have to do is swing by on your way to the party.  Or, better yet, have the florist deliver the flowers straight to your friend's house, so the flowers are there for the start of the party.  You'll get such a warm welcome!
---
Holiday Parties with Flowers
"Tradition with a twist" is how I describe flower trends for holiday tables because our holiday tables, like our traditions, come in all shapes and sizes.  Uncommon floral combinations create uncommonly stunning effects.  My advice: explore the different flower varieties available in holiday color palettes and look for unexpected ways to decorate with flowers.  For example, tie ribbons adorned with fresh flowers around candles, or place individual stems in a goblet or tie them to place cards to create a colorful effect.
---
Match Flowers to Personalities of Guests
When having guests for dinner find blooms that match your guests' personalities (your florist can help you with this) and lay each bloom at their place setting. During dinner, explain why you think that flower fits them.
---
Spur-of-the Moment Get-Togethers with Flowers
Impromptu party at your place? No problem. Stress-free party planning includes a call to your florist. All you'll need to do is swing by on your way home for some ready-made arrangements just for you, and don't forget to ask for a few extra flowers to set around the party space. Place the main floral designs in prominent places. With the extras, snip off the blossoms and float them in martini glasses or decorative bowls, and place a small vase with a couple of buds in your powder room.
---
New Home Warming Parties with Flowers
Moving to a new place or neighborhood is an exciting time when you want to be surrounded by the familiar faces of family and friends.  Whether you're showcasing a renovation, opening your doors for the first time or meeting new neighbors, flowers truly make homes and hearts feel warm.
Chances are you have a stack of decorating magazines from your new home project, so pull a few pictures of décor style and colors.  Take the pictures to your local florist, who can show you what's fresh and in season to create the look you want to match your style. Finding a florist in a new neighborhood is a relationship that will grow over time.
For an even more personal touch, use mementos from your move or renovation – an old mailbox or an empty paint can from the paint store – as a container.
---
Theme Parties with Flowers
From bridal showers to luaus, great theme parties start with a single creative idea that's carried out across all elements from food to décor.  Flowers should be no exception!  Theme party flowers can be over-the-top fun and innovative.
For instance, decorate rooms with different florals for a Bon Voyage party.  Bamboo and orchids conjure up an Asian feeling. Tropical flowers like Bird of Paradise and heliconia exude South Pacific.
Aside from centerpieces, find fresh ways to use flowers to spark conversation during the party and beyond!
For a bridal shower or engagement party, take a cue from the bride and groom's favorite colors to inspire boutonniere name tags for each guest.
For an Oscar party, run a red carpet of rose petals down your buffet table.  Give guests a flower with a nominee's name tied to it on a statue-shaped tag.  If their nominee wins the award, they win a fun floral arrangement.
A creative arrangement makes a nice prize for a games night get together.  What else is more unexpected but more desirable?
Home Party Trends
Cozy home parties are still the top choice for those celebrating birthdays and special occasions. While a host may make some of the food or create place cards for the party, she or he should definitely go to the pros for table décor and design advice. Of course, florists are flower experts, and their extensive experience with events large and small makes them an excellent resource when you're planning the look and feel of your party.
Flowers and Pattern Play on the Tabletop
Unexpected pairings of patterned fabrics play a big role on party tables. And, flowers are key in tying the patterns together. For example, red-and-white-checked fabric could be the table runner on a crimson damask tablecloth and an arrangement of white roses would give the table a comfy elegant look, whereas red gerberas would take the décor in a country-chic direction. Watch your florist's eyes light up when you bring in your proposed party cloths of leather and lace or 1980s stripes and large floral fabrics for the buffet table. Give your florist a few inspirational objects to play with and chances are he or she can help you bring it all together into a great party design!
Stock the Bar, Stock the Flowers!
Stocking the bar for a party is on most hosts' checklist, and stock flowers or "filler flowers" are topping event lists as well. Filler flowers and greens are becoming a popular choice for centerpieces, bridesmaids' bouquets, and decorative accents around the party space. Yes, I'm talking baby's breath and leather fern! When these floral staples and similar botanicals are expertly arranged, they can make a stunning statement especially for those on a tight budget. If you can spend a bit more, punctuate the party with a few gorgeous flower arrangements and let the filler flower displays round out the overall design.
Gift-Giving Flower Trends
Party hosts, guests of honor, and "special some ones" love the gift of flowers delivered to their door. And when the flowers come with a little something extra, the gesture is that much sweeter. Check with your local florist about gifts with flowers that can be delivered such as a bottle of wine and red roses in a handsome wooden box, or a piece of jewelry accenting a vase with flowers. You may have something creative in mind like a cookbook and gerberas for your BFF on National Friendship Day.
Visit your florist and share ideas as to how you can personalize your gift of flowers and add an extra sentiment for your friends and loved ones.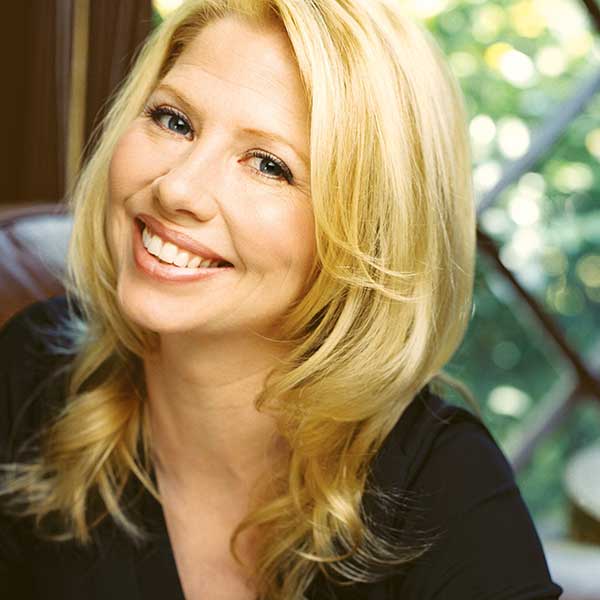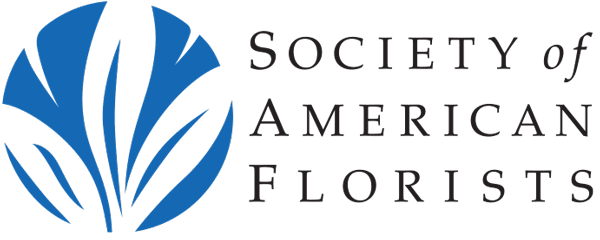 Aboutflowers.com is hosted by the Society of American Florists, the U.S. floral industry trade association. Click below to find a local SAF member florist to send flowers, roses and gifts for delivery.