Christmas Flower Wreaths
Nothing says home for the holidays like a Christmas wreath made from evergreen or holly.
Your

florist

can spruce up your wreath with a modern look. Be the first on your block with a square or oval wreath made from magnolia, ivy, lemon leaf, herbs, fruits and berries.
Ask your 

florist

to create a "lifestyle" wreath by using a single variety of flowers, foliage, berries or fruit.

Wreaths aren't just for your front door or the wall. Wreaths make beautiful centerpieces. Fill the center with a trio of pillar candles or with fresh fruit, candies or glistening balls.
Christmas Trees Decorated with Flowers
Less is more. The 4-foot Christmas tree is hot. What's hotter: Grouping three small trees together, with the tallest one near the center. Decorate all three or just the tallest one.

Ask your 

florist

to create a nativity scene in your tree.

Instead of wrapping garland around the tree, place garland on the tree from top to bottom for a different look.

Ask your 

florist

to recommend fresh flowers for your Christmas tree.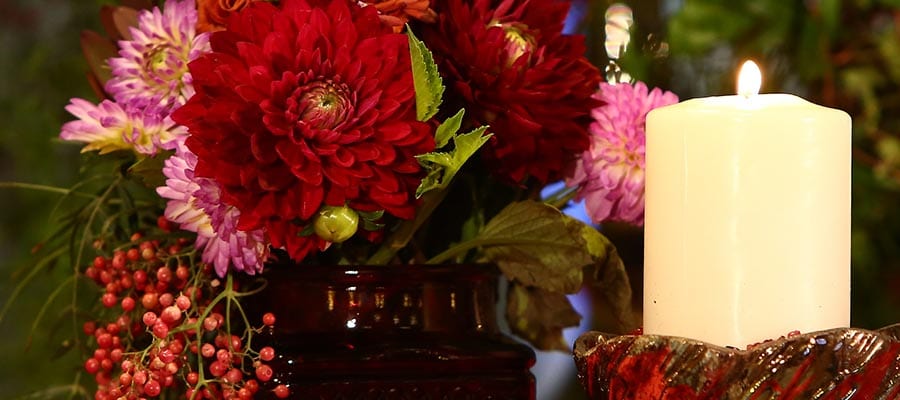 Christmas Colors
In addition to the holiday colors of red and green, below are other festive and beautiful Christmas color combinations. For the best options for your home or loved one, consult your florist.
Chartreuse greens with reds in deep shades.

Natural greens in different textures, such as: Ming fern, cedar, long needled pine and arborvitae are beautiful with twigs and deep red berries. This combination is comforting and welcoming for the holiday.

Think pink. Not traditional pink, but deep shades. For impact, combine pinks with red-orange. Shades of violet, sage and deep pink also work well together.

Red and burgundy create a warm, sophisticated look.

White, winter wonderland. Accent with burnished gold, not shiny gold.

A combination of white and silver looks elegant and makes your home sparkle.

Any shade of red — separate or together — accented with gold or bronze.

Ivory, mellow gold and cream. Pearl garlands and jewels give these colors a romantic flair.

Blue accents add flair.

Make a bold statement: Bright citrus colors of orange and lime green paired with hot pinks and teal shades.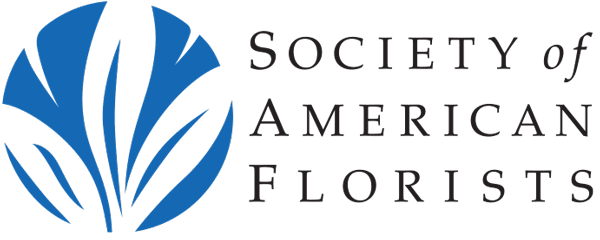 Aboutflowers.com is hosted by the Society of American Florists, the U.S. floral industry trade association. Click below to find a local SAF member florist to send flowers, roses and gifts for delivery.