Why We Give More Gifts Than We Receive
University Research Reveals Why Flowers are the Perfect Gift to Express Thanks
From neighbors and teachers to coworkers and even therapists, a nationwide poll reveals the unsung heroes in our lives and communities – beyond traditional family and friends – who Americans believe deserve their holiday thanks.
Ranking atop the list of those who deserve end-of-year appreciation, cited by 53 percent of respondents, are neighbors, who throughout the year pick up our mail, keep an eye on our kids and ground our community roots.  Coming in close behind – not surprisingly – are teachers at 51 percent.
According to the poll, the overwhelming majority of the American public, 70 percent, also say that they give more gifts than they receive during the winter holidays.  According to M.J. Ryan, author of books such as Random Acts of Kindness and Attitudes of Gratitude and her newest book, Adaptability, the exchange of gifts widens our network of friends and builds stronger interpersonal connections, which we inherently desire, particularly in times of stress and uncertainty.
"There are powerful implications of expressing gratitude and appreciation through gifting, no matter how simple and easy," says Ryan.  "The influence of personal exchanges is even more meaningful today, as we rely on more virtual ways of connecting with one another every day."
When it comes to expressing gratitude, Ryan believes flowers are one of the most meaningful gifts to share with important people in your life when simply saying 'thank you' isn't enough.  "There is something special about giving a gift of beauty that shows truly how much you care," says Ryan.  "Flowers are attractive, cheerful and are visibly displayed as a constant reminder of your appreciation."
Interestingly, following teachers on the list of daily unsung heroes are coworkers who 50 percent of Americans believe deserve thanks during the holidays.  Even bosses were noted by 36 percent of the poll respondents.
"The most successful organizational cultures are those that foster interpersonal relations and establish bonds between coworkers.  Strong relationships pave the way for problem solving, happiness and longevity in the workplace," says Ryan.
Here is America's complete Top 10 List of Unsung Community Heroes who deserve holiday gratitude, including recommendations for gifting:
Neighbors (53%) – Treat a great neighbor to a bouquet of flowers that will make their foyer fragrant.  You'll even get to watch their eyes light up as the delivery truck pulls up.
Teacher or tutor (51%) – Ask your florist for a low clustered arrangement that a teacher can keep on their desk and still keep an eye on the class.  The flowers will elicit smiles for the entire classroom.
Co-workers (50%) – Thank an office mate who has been supportive throughout the year with a bunch of multi-colored tulips or other flowers that will brighten up traditionally neutral office walls.
Childcare provider (47%) – For the one who cares for your little ones, a great floral gift would be a sweet hand-tied bouquet.  Choose a monochromatic (all one color) look that is pleasing to the eye.
House cleaner (41%) – Give your house cleaner an arrangement to make their own home look special.
Boss (36%) – A mixed arrangement is appropriate for any boss.  Choose red, gold and purple-colored flowers which symbolize accomplishment, wealth and good fortune.
Postal worker (35%) – When your letter carrier arrives, hand him or her a small flower arrangement in a basket or small dish garden – what a special delivery.
Clergy member (35%) – Serenity and relaxation are the essence of flowers in shades of green and misty blues.  Choose these tranquil colors to reflect the calm nature of a spiritual counselor.
Health care worker (32%) – Consider an arrangement in pastel shades and soft yellows, peaches and pinks for a health care worker, as these colors are to make us feel safe, snug and loved.
Administrative assistant (31%) – Choose shades of red, which elicit motivation, courage and power. Ask your florist for an up-shooting spray that also includes rich orange and fuchsia, colors which exude positivity.
Just missing the Top 10 list were school bus drivers (28%), pet sitters (22%), crossing guards (21%), school counselors (20%), therapists (16%) and financial planners (10%).
"This holiday season, treat your unsung heroes to the universal symbol of friendship and caring – flowers," says Ryan.  "The people who support you everyday are likely to feel thanked long after they receive them."
Rutgers University research conducted by psychologist Jeannette Haviland-Jones, Ph.D., reveals that those who send flowers, in comparison to other gifts, are viewed as successful, caring and emotionally intelligent people.  According to the lead researcher, the findings show flowers have evolved to activate positive responses from people and that each bloom has the potential to put a smile on our face.
The Omnibus poll was completed for The Society of American Florists by Echo Research, Inc. Echo questioned 1,001 American adults (500 men and 501 women) via telephone on June 4-7, 2009.  The survey has a margin of error of plus or minus 3.2 percent
Give Plants as Christmas Presents
Plants make great gifts, especially for Christmas. Some popular choices: cyclamen, kalanchoe, poinsettia, Christmas cactus, holly, spruce, boxwood, amaryllis, narcissus paperwhites, tulips and hyacinths.
Tropical flowers make unique gifts: Ginger, anthuriums, birds of paradise and orchids stand out in any design.
Your florist can recommend plants and flowers that are perfect for your friends and loved ones.
Flowers and Plants as Office Christmas Gifts
Floral gifts are perfect for clients and employees. It's scientifically proven! Research from Texas A&M University proves that flowers and plants enhance problem solving skills and productivity in the workplace. Office gifts should be sent the first week of December so your gift is among the first to arrive for the most impact.
Make an impact: Ask your

florist

to deliver a beautifully decorate wreath, festive floral arrangement or a showy poinsettia to your most valued clients.
For something creative and fun, ask your 

florist

to create an arrangement presented inside or down in a vase. Beautiful mini callas or tulips styled inside a glass container make for a welcome addition when combined with fresh seasonal foliage or decorative grasses.
Take a coffee mug with your company logo to your florist. Ask your 

florist

to deliver the coffee mug filled with flowers or a plant.

Door swags made from fresh greens.

A large fruit and flower basket can be enjoyed by everyone in an office. Ask your 

florist

to include plants in the basket.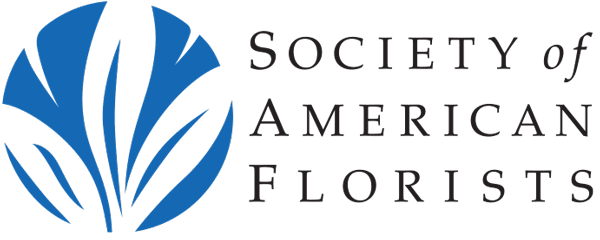 Aboutflowers.com is hosted by the Society of American Florists, the U.S. floral industry trade association. Click below to find a local SAF member florist to send flowers, roses and gifts for delivery.