The Society of American Florists will celebrate the longevity of three floral industry businesses with the SAF Century Award during SAF Amelia Island 2019 the association's 135th Annual Convention in Amelia Island, Florida. The Century Award recognizes companies that have been in business for 100 years or more.
The 2019 Century Award honorees are St. Cloud Floral in St. Cloud, Minnesota; Tillie's Flower Shop in Wichita, Kansas; and the Wisconsin & Upper Michigan Florists Association in Haslett, Michigan.
"Each year when we gather at the SAF convention, we interact with business owners who have determination, vision and grit," said SAF Awards Committee Chairman Marvin Miller, Ph.D., AAF, of the Ball Horticultural Company in West Chicago, Illinois. "But to sustain that for 100 years or more is truly an impressive feat. It is truly an honor to be able to recognize these organizations for reaching this milestone."
This year's winners:
St. Cloud Floral in St. Cloud, Minnesota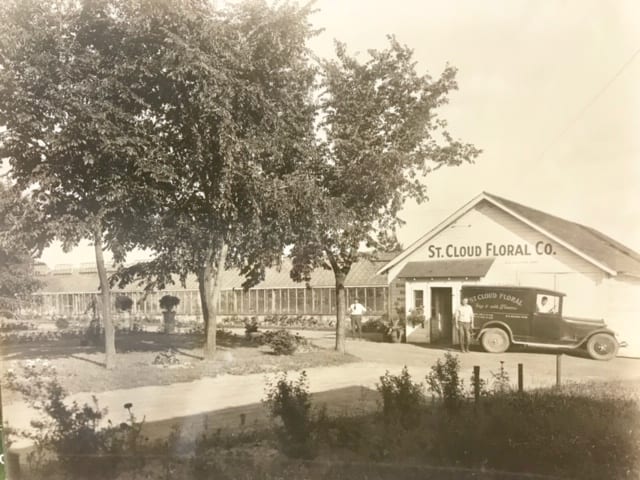 St. Cloud Floral in St. Cloud, Minnesota, has a long proud line of family owners. First established in 1892, it became St. Cloud Floral in 1912 under owner J.A. Matteson. Succeeding owners included R.G. Allison (1927-1947), Alice and Lucile Strachan (1947-1950), John Linneman (1950-1956), and Bowers and Jansen (1956-1959). The original floral shop included greenhouses, which were destroyed in the 1950s. The Strommen family had the longest run of ownership, from beginning with Gil and Millie Strommen in 1962 and then Paul and Jan Strommen in 1972. When Paul Strommen died unexpectedly, Duane & Rhoda Paurus, who'd already been working for St. Cloud Floral for 10 years, purchased the business.
The business has moved over the years, most recently finding its current 6,000-sq. ft. location in 2017. One of the constants in their 100-plus-year history is their commitment to excellence in artistic design, industry knowledge and personalized customer care.
Tillie's Flower Shop in Wichita, Kansas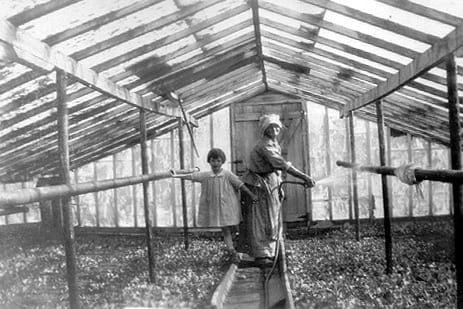 After 143 years in business, Tillie's Flower Shop in Wichita, Kansas, is still committed to Tillie's original passion: beautiful, fresh floral arrangements. And it's still in the family.
Hailing from Germany, Amos Kuechenmeister settled in Wichita and opened the Harry Street Greenhouses in 1876, where he and his wife, Elise, sold fresh vegetables and bedding plants. Each of their seven children worked in the greenhouse, including their youngest daughter, Matilda, or Tillie. It was Tillie who loved working with fresh flowers and insisted they begin offering fresh cut flowers. Her name became synonymous with fresh, quality flowers and thus the Harry Street Greenhouse became Tillie's Flower Shop in the 1920s, when Tillie began running the store.
Today, Tillie's has two locations and is Wichita's largest retail florist. Tillie's son, Ken Denton, and his wife, Kathy, own the business along with two of their children, Jocelyn and Jennifer. This fourth generation business is the oldest business in Wichita owned by the same family for its duration. For Tillie's Flowers, quality and excellence in floral gifts is a family tradition passed down through generations.
Wisconsin & Upper Michigan Florists Association in Haslett, Michigan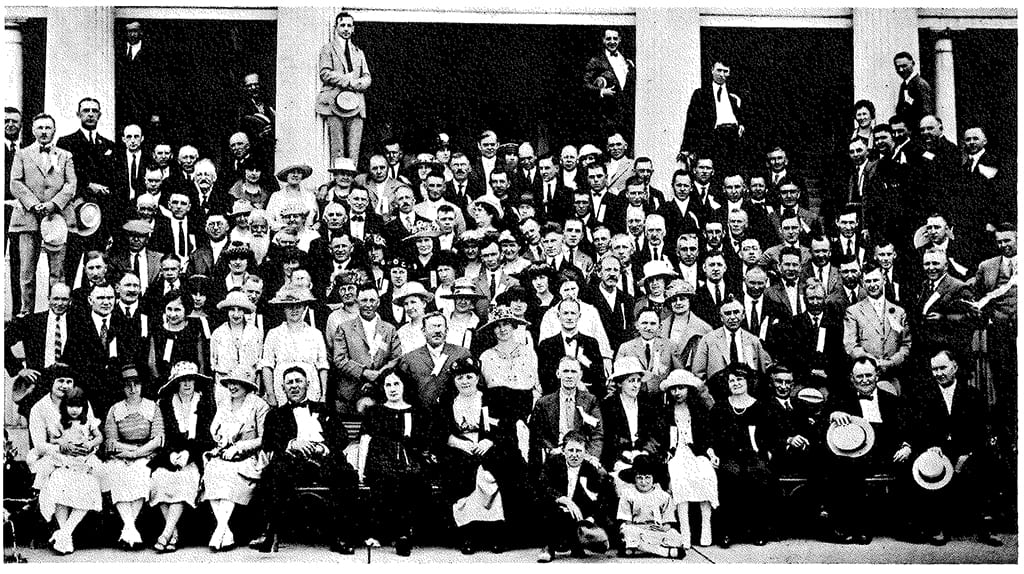 The Wisconsin & Upper Michigan Florists Association marks 100 years this year. Organized by a small group of concerned florists under the name of the Wisconsin State Florists Association, they aimed to advance the intellectual, social and business interests of its floriculture members. In 1919, dues were $2 a year and they had 120 charter members. By the 1927, it had expanding to include the Upper Peninsula of Michigan as well. The association succeeded through the depression and remained ahead of their time in conducting detailed membership surveys. In 1938, they became affiliated with the Society of American Florists.
Throughout the years, Wisconsin & Upper Michigan Florists Association has provided educational opportunities and a forum for members to discuss the industry. Today, their membership includes more than 200 retail florists, wholesalers, growers and industry supporters who are committed to their mission statement: "to offer exceptional educational opportunities, encourage the exchange of knowledge by connecting people interested in the floral industry, support the professional efforts of its members and promote the public's awareness of flowers."
Any industry company that has served the floral industry for 100 years or longer qualifies for the Century Award. The award was first presented in 1982. For information about the Century Award or to apply for recognition, visit safnow.org/awards or contact awards@safnow.org.
Jenny White is a contributing writer for the Society of American Florists and Jenny Scala is the group's director of marketing and communications.