March 20-21, 2023
DoubleTree by Hilton Crystal City | Arlington, VA
More details coming soon.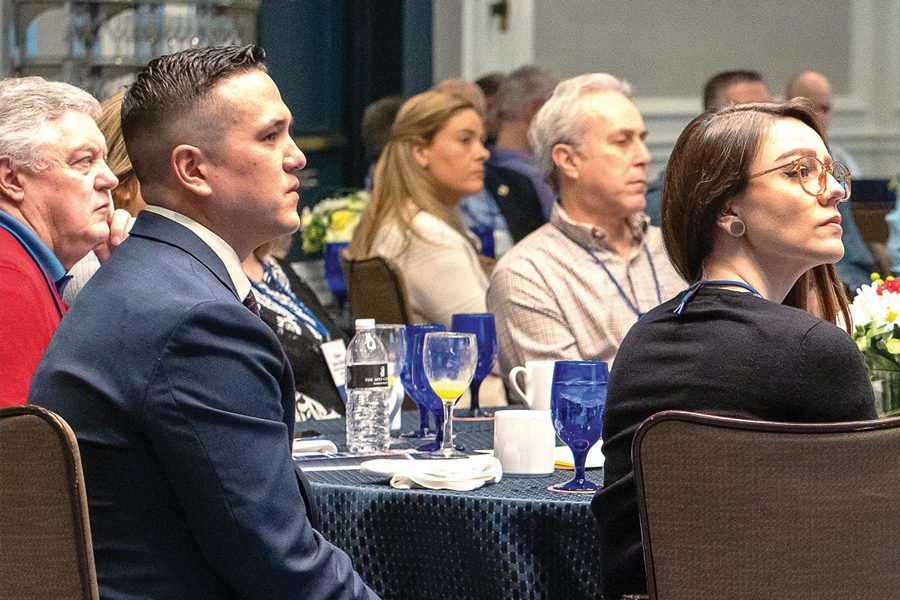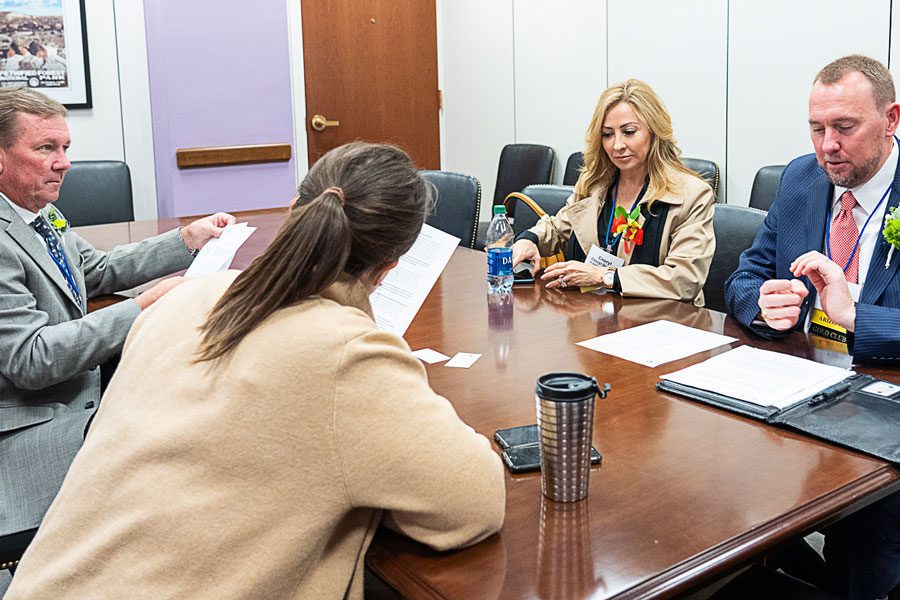 Why Attend Congressional Action Days?
So you can explain to lawmakers how inflation affects you and your business.
Inflation is taking a bite out of your bottom line and lawmakers need to hear this.
Members of Congress want to reconnect with you—their constituent—in person.
For the past two years, most Capitol Hill meetings have been virtual. The desire to connect has never been more top of mind for members of Congress and their staffs, so they can better understand the issues they should talk about on the campaign trail.
It's an election year—but not just any election year!
The unprecedented voter enthusiasm of 2021 is expected to carry into 2022. Get to know the person behind the name on the ballot. You have a chance to make a more informed decision as a voter. And make sure your legislators hear what means the most to you at the ballot box.


March 28-29, 2022
Ritz-Carlton Pentagon City
Arlington, VA
Location/Conference Hotel
Ritz Carlton Pentagon City
1250 S. Hayes Street
Arlington, VA 22202
Phone: 703-415-5000
With a Metro stop at its front door, the Ritz Carlton Pentagon City is nestled in one of the area's most impressive shopping and dining districts and gives you easy access to Capitol Hill and the National Mall.
Room Rates and Reservations
SAF hotel rate: $254/night
Hotel Cut-off date: March 3
Reserve your hotel room, call 703-415-5000 or book your room online. Make your reservation early as the hotel sells out quickly in the Spring.
Always book your SAF hotel rooms using the information posted above.
If you receive a phone call from any company claiming they are a responsible for SAF housing, it is a scam. These companies are not in any way affiliated with the Society of American Florists and should not be used to make reservations.  If you have any questions about hotel rooms for SAF's events, please contact SAF's Laura Weaver Kern at 703-838-5221 or meetings@safnow.org.
Transportation to the Hotel
A taxicab or Uber can take you to the CAD hotel, which is a 4 minute drive from Ronald Reagan Washington National Airport (DCA).  Another option is to take the Metro (subway). DCA is one stop from the CAD hotel on the Yellow or Blue Lines. 
What to Wear
March weather can be unpredictable in Washington, so bring a winter coat or jacket.  Dress is business casual on Monday. Business attire and comfortable dress shoes are appropriate for Tuesday's Hill Day.
Congressional Action Days 2022 COVID Protocols
SAF is committed to safely accommodating all participants, and we know that everyone will come together and play their part to make SAF Congressional Action Days a safe and enjoyable event. SAF Congressional Action Days will adhere to all local regulations and the CDC guidelines for masks and social distancing:
At the host hotel, in Arlington, Virginia: There is no mask requirement in effect in Virginia, so there are no mask requirements at the Congressional Action Days host hotel, the Ritz Carlton Pentagon City.
Washington, D.C.: Beginning March 1 masks will no longer be required at public venues in Washington, D.C.
On Capitol Hill: There is not currently one standard rule in effect for all Senate and House office buildings. Please bring a mask in case the Congressional office you visit requests that you wear one.
Public Transit: Per Federal mandate, masks are required for public transit; this will apply to shuttle transport to scavenger hunt, metro rail and buses, taxis and ride share apps.
SAF will continue to monitor local regulations and will update the website with any changes.
Monday, March 28
7:00 a.m. – 3:00 p.m.
Registration – Foyer – Top of Stairs
7:30a.m. – 9:00 a.m. ET
CAD Kickoff Breakfast – Salon 1-2
Speaker: Tim Wolfmeyer, Vice President, Cornerstone Government Affairs
Join fellow attendees to kick off Congressional Action Days 2022! Tim Wolfmeyer, Vice President, Cornerstone Government Affairs joined the staff of Cornerstone Government Affairs in July 2009 from the office of Assistant Senate Majority Leader Richard J. Durbin (D-Illinois). He keeps his finger on the pulse of election trends for Cornerstone, and he'll share his predictions and what's in store for the 2022 election season.
9:30 a.m. – 12:00 p.m. ET
Issues Briefing and Advocacy Training – Salon 1-2
Find out how to talk about the key issues affecting the floral industry. During this session, SAF Senior Lobbyist Dr. Joe Bischoff and members explain the issues and talking points you'll deliver in your Congressional appointments. Role-playing exercises will prep you to effectively communicate your message on the Hill.
12:00 p.m.-1:00 p.m.
Lunch – A Conversation About Industry Promotion Orders – Salon 1-2
Speaker: Laura Phelps
SAF Chairman Chris Drummond, AAF, PFCI, sits down with Laura Phelps, former president of the American Mushroom Institute, to talk about the mushroom industry's experience establishing a marketing and promotion order, also known as a checkoff program. She will touch on why the industry pursued it, barriers to getting it passed and the impact it ultimately had on mushroom marketing and research.
2:00-4:00 p.m.
*Race to the White House: A D.C. Scavenger Hunt – Meet in Lobby
Team up with fellow attendees to uncover history's mysteries and discover surprising sights in the public places around and near the White House. To win, you don't need to know the area or its landmarks—you just need good teamwork, sharp eyes and comfy shoes.
*There is an additional fee to attend this special event supporting SAF's Political Action Committee. To sign up, visit the SAF Registration Desk.
5:00 p.m.-6:30 p.m.
Reception
Relax and network with fellow attendees in a casual atmosphere while enjoying drinks and snacks.
Tuesday, March 29
7:00 a.m. – 10:00 a.m.
Registration – Foyer – Top of Stairs
7:30 a.m. – 9:00 a.m.
Grassroots Breakfast – Salon 1-2
Speaker: Rep Dan. Kildee (D-Michigan)
Start Hill day by hearing from a member of Congress. Rep. Dan Kildee (D-Michigan) is on the powerful House Ways & Means Committee and is an influential member of its Trade Subcommittee. When it comes to tax policy and access to imported goods, there isn't a more important committee assignment. He explains why members of Congress need to hear from you and how best to share your story–and what's happening in your business–with lawmakers.
9:15 a.m.
Buses Depart for Capitol Hill – Hotel Lobby
10:00 a.m. – 5:00 p.m.
Congressional Appointments – Capitol Hill
This is your chance to tell lawmakers about how laws and regulations affect your business. Wear comfy dress shoes, and we'll give you a wearable flower and take you to Capitol Hill to visit congressional offices as part of your state or regional delegation.
10:00 a.m. – 5:00 p.m.
Hospitality Suite  – Florida House, 1 Second St., NE
Between appointments stop by the hospitality suite to grab lunch or snacks, chat with other participants and send thank-you messages to lawmakers and staff you visited. Be sure to share your #safcad experiences on social media.
5:30 p.m. – 7:00 p.m.
Open Mic Reception – The Ritz-Carlton Pentagon City – Salon 2
Gather with fellow attendees to unwind, share experiences and frame the events of a very busy day with fascinating personal perspectives during this reception.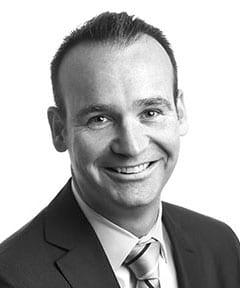 Dr. Joe Bischoff
Dr. Joe Bischoff is SAF's senior lobbyist and a member of the agriculture and natural resources team at Cornerstone Government Affairs. His work focuses on the intersection of federal programs and the pursuit of science-based solutions to plant health and crop production challenges. Dr. Bischoff has served on a number of scientific committees including the National Invasive Species Council's Invasive Species Advisory Committee and the National Clean Plant Network. Previously, Dr. Bischoff was with the USDA's Animal Plant Health Inspection Service where he was National Mycologist and Lead Scientist on the APHIS Intercepted Plant Pathogen Sequence Initiative.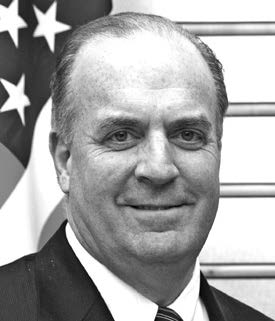 Rep. Dan Kildee (D-Michigan)
Rep. Dan Kildee (MI-05) serves as Chief Deputy Whip on the Democratic leadership team in Congress. He is part of the powerful Ways & Means Committee in the U.S. House of Representative and is an influential member of its Trade Subcommittee. He holds additional positions on the Budget Committee and the Science, Space and Technology Committee. 
Rep. Kildee is known as a strong advocate for family-owned companies and domestic producers making him a natural ally for SAF's main street businesses and U.S. floral growers. He's also is no stranger to the floral business — one of his first jobs was working at Vogt's Flowers in Flint, Michigan.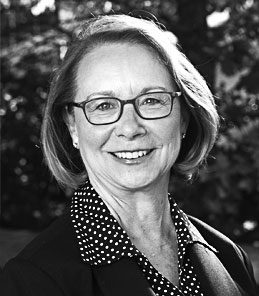 Laura Phelps
During her lobbying career, Laura was involved in legislation establishing the popcorn, avocado and mushroom checkoff programs and amending the egg checkoff to make it a mandatory program.  She has coordinated the efforts of trade associations serving industries with checkoff programs to educate members of Congress and their staff on the benefits of these programs.
In 1989 she began working with the mushroom industry to secure passage of the Fresh Mushroom Research, Promotion and Consumer Information Act through the U.S. Congress. Following that, she coordinated the government relations efforts on behalf of the American Mushroom Institute (AMI), the national trade association representing domestic mushroom growers, shippers, processors and industry service suppliers through its Washington law firm, Watkinson Miller. In June 1992, she was elected president of the AMI and served on its board of directors. She retired in December 2019.
Tim Wolfmeyer
Tim Wolfmeyer joined the staff of Cornerstone Government Affairs in July 2009 from the office of Assistant Senate Majority Leader Richard J. Durbin (D-IL). A journalist by trade, Tim took the path less traveled to Washington — in a previous life he covered Major League Baseball for an award-winning Chicago-area newspaper. Now he's Cornerstone's resident election expert, analyzing all of the latest trends, data and on the ground reports.
Floriculture & Nursery Research Initiative: More Research Funding
What We're Asking: SAF asks Representatives and Senators to submit an appropriations request to increase funding for the Floriculture & Nursery Research Initiative to the Appropriations Subcommittee on Agriculture. The increase will help modernize the initiative.
SAF is asking for a $2 million increase for FNRI for FY 2023.
The Backstory: FNRI is a program designed to obtain and guide federal research funding targeted to the needs of the floriculture and nursery industry. FNRI was conceived in the mid 1980s, and it took more than 10 years of education and lobbying before funding was first appropriated by Congress. Since then, FNRI has succeeded in delivering results for growers due to the dynamic partnership between the floral and nursery industry, the academic community and the federal government. That partnership has been cited by the USDA as a unique and important model to follow for other industries interested in creating a similar program.
Why Our Industry Needs It: SAF and AmericanHort continue our partnership to support the Floriculture & Nursery Research Initiative (FNRI) through USDA's Agricultural Research Service (ARS). FNRI is vital to our efforts to respond to pest and disease problems, tackle the challenges of climate change, enhance the efficiency of production practices, develop and promote sustainable growing practices and broaden the message of the positive environmental and social impact of our crops.
Available funds are divided equally between universities and ARS facilities and are split roughly in half between floriculture and nursery projects. However, funding has been flat since FY 2018 and increased salaries and laboratory expenses have eroded the program's ability to tackle the challenges of the day. In addition to dealing with increased costs, FNRI has the capacity to modernize the industry through advanced drone systems.
SEE THE FULL POSITION PAPER
General System of Preferences Reauthorization: Cost Savings on Imports
What We're Asking: Congress must pass legislation reauthorizing the Generalized System of Preferences (GSP), which supports the floral industry by containing costs and providing importers and retailers with greater price certainty.
SAF is encouraged by the Senate's passage of the United States Innovation and Competition Act (USICA) and the House's passage of the America COMPETES Act, both of which include reauthorization of GSP. We urge Congress to move swiftly to conference, find the necessary compromises and deliver a package containing GSP reauthorization to the President's desk.
The Backstory: The Generalized System of Preferences (GSP) has been in place for more than 45 years promoting opportunity for the least economically developed countries abroad and supporting U.S. businesses that rely on imported products to sustain and grow their businesses.
Why Our Industry Needs It: U.S. floral retailers have benefitted greatly from duty-free imports of cut flowers both through trade agreements and GSP. Nearly 80% of cut flowers purchased in the U.S. are grown in other countries and almost 95% of imports come from countries where relief from duties is applied. For local and family-owned floral shops and wholesalers that are facing financial pressures from state actions on minimum wage, increased healthcare costs, inflation and other challenges, the cost savings from duty-free imports are significant to the health of their business — and thus the industry.
Duty free status has resulted in about $40 million per year staying in the floral industry rather than being diverted to federal coffers, a number expected to increase significantly with the recent addition of roses to GSP eligibility list. These are dollars that are used to hire additional staff, promote consumer purchases, and invest in the future of family businesses. However, GSP's authorization expired on Dec. 31, 2020, and must be renewed if the duty-free status and business certainty it provides for fresh cut flowers and other products is to be reinstated.
SEE THE FULL POSITION PAPER
Ag Labor and Immigration: Preserve Agriculture's Workforce
What We're Asking: Congress must pass legislation to address the agricultural labor crisis by providing legal status for current agricultural employees and ensuring employers have access to a stable and secure workforce now and in the future.
In the last Congress (116th), the House passed the Farm Workforce Modernization Act by a 247-174 vote. This bill would have established a program for farmworkers to earn legal status through continued agriculture work, giving those who have worked at least 180 days in the last two years temporary status. In this Congress (117th), the Dignity Act was introduced in the House with the purpose of securing borders, enhancing E-Verify enforcement, and providing a 10-year path to enhanced legal status with five-year renewable visas. In addition, it sets up a market-based certified agricultural worker program.
While both bills are imperfect and SAF has some concerns about the potential for escalating costs, as well as potentially unfair financial obligations for workers, SAF appreciates that efforts have been made in the House. Both bills are important steps toward policies SAF has worked to advance over the past decade. SAF requests that the House continue to work to improve the Dignity Act and for the Senate to consider and pass an agriculture immigration bill so that a conference committee could be established. We hope the House and Senate can finally agree to provisions that provide the agriculture community with the workforce it deserves and enable workers to succeed and improve their own lives.
The Backstory: SAF advocates for meaningful reforms to the H-2A program. Employers using the H-2A program go through expensive, complicated hiring processes to secure the labor needed in addition to ensuring compliance with strict housing and transportation standards. On top of this, employers must pay wages based on the Adverse Effect Wage Rate (AEWR), which changes annually and often with surprisingly sharp increases. This was true in 2022, as well, with an increase of more than 6% nationally from last year. Some states, including California, saw more than a 10% increase in the AEWR.
Why Our Industry Needs It: Devastating labor shortages continue to impact growing operations and jeopardize the future success of the floriculture sector along with the vitality of rural economies, which rely upon agriculture as a primary economic driver. Growers are at a critical juncture caused by the small margin between profitability and loss due to the labor-intensive nature of this sector and misguided federal policy on agricultural labor. The impact goes far beyond the farm gate, as each on-farm employee supports two to three other jobs up and down the food and agriculture supply chain.
SEE THE FULL POSITION PAPER