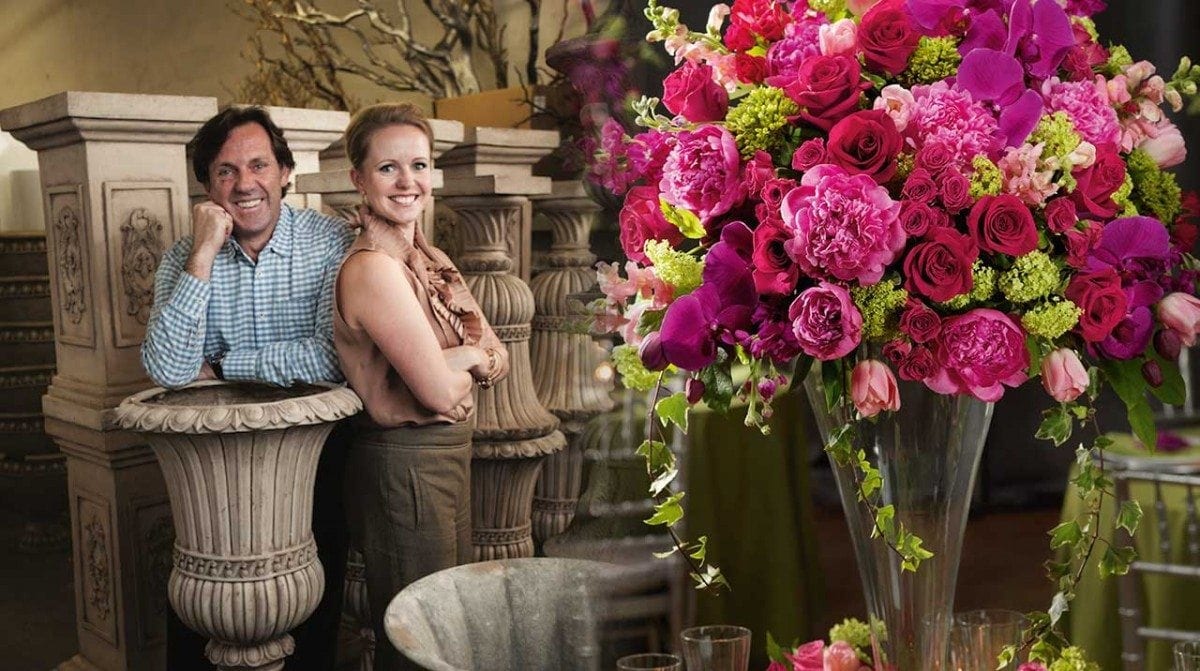 Why Do Event Florists Join SAF?
"The connections we make at the annual convention as well as the classes offered are beyond valuable. We have the opportunity to see new varieties of flowers so we can get ahead of our competitors. The camaraderie that you experience at SAF events is wonderful, meeting other event florists and talking about their highs and lows, and the solutions to these issues that we all encounter is so helpful."
— Ian Prosser, AAF, AIFD, PFCI, and Zoë Gallina, AAF, Botanica International Decor & Design Studio in Tampa
---
SALES BUILDERS
Professional advertising and marketing services worth thousands of dollars!
Free tools for driving sales via social media marketing and advertising, developed by leading digital marketing experts.
Deep discounts on sales-boosting statement stuffers and postcards, plus Business-to-Business Portfolios and posters and FREE floral images and customizable press releases.
Get time-tested advice on growing a profitable event business from some of the country's best event florists.
---
BUSINESS RESOURCES
Valuable tools and resources to help you save time…and money!
Access to thousands of floral industry suppliers and products is just a click away in the SAF Ultimate Floral Industry Supply Guide.
Discounts on FedEx shipping, Paychex payroll management services, Ford Fleet Vehicles and more to save you additional time and money.
A Free 15-minute legal consultation with attorney Paula A. Calimafde with law firm Paley Rothman.
BEST PRACTICES: FINANCIAL MANAGEMENT
Get expert guidance on pricing, inventory management and more.
NETWORKING AND EDUCATION
Connect with industry peers and suppliers SAF events held throughout the year.
Where hundreds of the floral industry's leading florists, wholesalers and suppliers gather to learn and network.
A highly concentrated, fast-paced day of learning covering trends, technology, new products and more.
Monthly 30-minute webinars covering social media marketing, pricing, event planning and much more.
Event-Only Florists Membership Dues
Membership dues are based on annual sales. Dues are listed in monthly and annual amounts. Payments can be made monthly, quarterly or annually.
Annual sales
Less than $150,000
Annual sales
$150,000 – $299,999
Annual sales
$300,000 – $499,999
Annual sales
$500,000 – $999,999
Annual sales
$1,000,000 or more
SAF accommodates multiple location businesses by allowing the business headquarters to pay membership dues based on total company-wide sales (using the above annual sales parameters). Multiple location companies may also add individual branch locations at a rate of $99 per year.