World-Class Business Training | Powerful Connections | Creative Inspiration
SAF conventions are known for top-notch education that explores topics that matter most to your business.
Here's a look at just a few of the educational sessions you can't afford to miss at SAF Amelia Island 2019!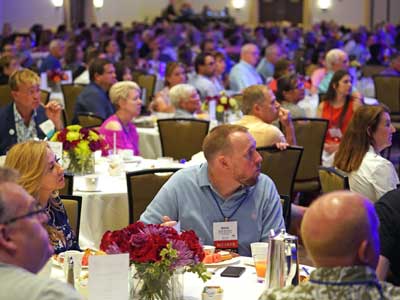 TRENDS
State of the Industry – and SAF. SAF CEO Kate Penn explores the challenges and opportunities in the industry and unveils SAF's new vision for the future.
2020 Floral Trends Preview. Experience the reveal event of the year. Helen Miller, AIFD, CAFA, CF, and Derek C. Woodruff, AIFD, CFD, CF, PFCI, present the industry's leading forecast of flower trends and floral styles for events and weddings.
Consumer Trends & Buying Behavior. Floral industry economic analyst Charlie Hall, Ph.D., points out factors driving consumer purchases and recommends ways floral businesses can prepare for the next recession.
Attracting Talent. In several targeted sessions, HR experts and industry panelists share the latest trends and practices in onboarding, company culture and employee relations.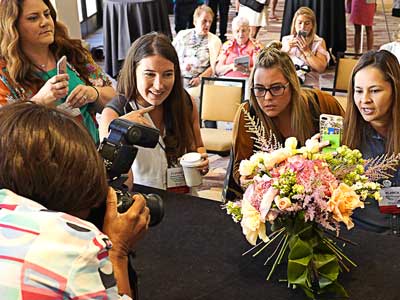 PROFITABLE DESIGN
Advanced Design Techniques. Speed dating meets design education. You have one hour to rotate through six stations, where an experienced designer demonstrates an advanced technique.
Experience Zones. In between educational sessions, soak in mini-demos of even more best practices on design.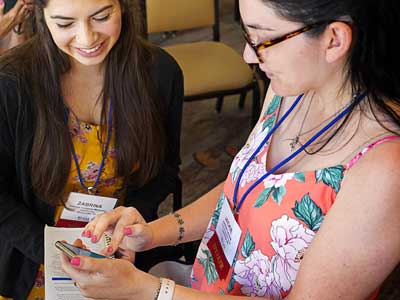 DIGITAL MARKETING
Emerging E-Commerce Trends. Find out from a leading retail expert what's in store for e-commerce and the steps you need to take to stay ahead of consumer expectations.
E-commerce & Website Best Practices. A panel of industry members reveals the updates you need to make to your website today to drive traffic and conversions.
Five-Star Customer Service. A leading industry customer service coach delivers best practices and easy-to-implement tips on how to master online reviews.
Experience Zones. In between educational sessions, soak in mini-demos of even more best practices on time-saving apps and more.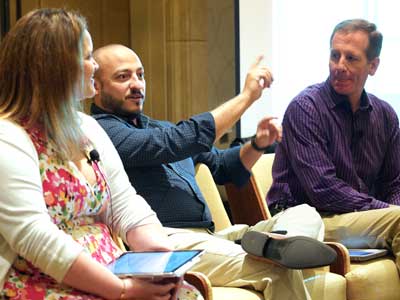 GROWTH STRATEGIES
High-Volume Fulfillment for All. Filling a high volume of incoming orders – at a profit — isn't just for large florists. The team at Rutland Beard Floral Group pulls back the curtain on their process and explains how it can work for shops of all sizes.
Investigating New Revenue Streams. A panel of entrepreneurial florists share strategies for pumping up cash flow and profits with new products and services.
Transforming Your Retail Shop into a Consumer Destination. Experiential shopping is all the rage. Learn how to draw consumers to your shop for a meaningful and personal shopping experience.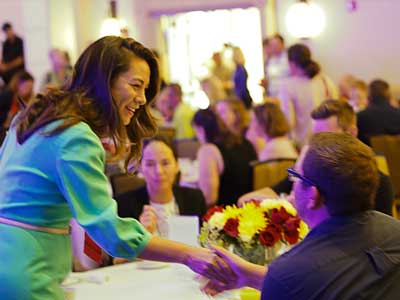 PEER-TO-PEER ROUNDTABLE DISCUSSIONS
NEW! Participate in Peer-to-Peer Roundtable Discussions following select educational sessions to continue the conversation and discover actionable solutions for your business.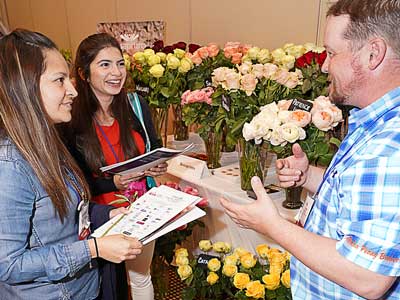 CREATIVE INSPIRATION & POWERFUL CONNECTIONS
Outstanding Varieties Competition. Growers and breeders displaying more than 300 varieties of flowers and unique plants to vie for the top prize in one of the industry's biggest flower and plant competitions.
Supplier Expo. Browse through dozens of new products and services, and get to know the vendors who can answer your questions and point you toward profitable opportunities for your business.
New Products Showcase. Enjoy this fast-paced show-and-tell of the newest floral supplies, gift accessories, fresh product led by the industry's top floral educators, the Professional Floral Communicators-International.
Sylvia Cup Design Competition. Watch as some of the nation's best floral designers are given the same flowers, foliage and supplies — and just two hours to create the surprise challenge.

*Based on SAF Palm Springs 2018 convention.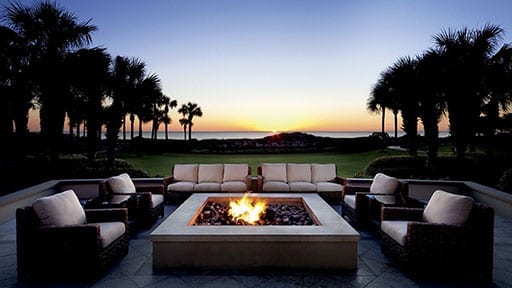 SAF Amelia Island 2019
Hotel and Travel Information
Convention Hotel
The Ritz-Carlton, Amelia Island
4750 Amelia Island Pkwy
Amelia Island, FL 32034
Phone: 904-277-1100. Mention SAF Annual Convention to get the special group rate.
Rate: $199/night
Cutoff date: August 28
Click here to reserve your hotel room.
Flight Arrangements
The convention hotel is a 30-minute drive from Jacksonville International Airport (JAX). Please contact the concierge desk at 904-321-5019 to inquire about transportation options and fees.
---
Always book your SAF hotel rooms using the information posted above.
If you receive a phone call from any company claiming they are a responsible for SAF housing, it is a scam.  These companies are not in any way affiliated with the Society of American Florists and should not be used to make reservations.
If you have any questions about hotel rooms for SAF's events, please contact SAF's Laura Weaver at 703-838-5221 or lweaver@safnow.org.
SAF Convention Registration Fee Covers
All Education Sessions
First Timers Reception*
President's Welcome Party
Kick-Off Breakfast
Outstanding Varieties**
New Products Showcase**
Marketing Breakfast
Next-Gen Reception
Friday Night Networking Reception
Keynote Breakfast and Business Session
Sylvia Cup Design Competition**
Stars of the Industry Awards Reception, Dinner and After Glow Party
* for first-time attendees
** viewing only; additional fee for exhibiting
Online Convention Registration
and Rates Information Coming Soon!