The Society of American Florists will celebrate the longevity of three floral industry businesses with the SAF Century Award during SAF Palm Beach 2017, the association's 133rd Annual Convention at The Breakers in Florida. The Century Award recognizes companies that have been in business for 100 years or more.
The 2017 Century Award honorees are:
Johnston's Quality Flowers in Fort Smith, Arkansas
Mitchell's Flowers and Events in Orland Park, Illinois
Wistinghausen Florist & Greenhouse in Oak Harbor, Ohio
Biographical information on the businesses follows. For information about the Century Award and other SAF honors, visit safnow.org/awards.
Johnston's Quality Flowers in Fort Smith, Arkansas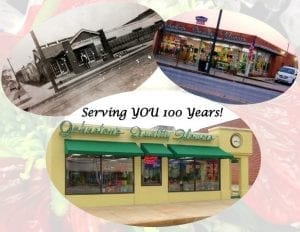 Starting with a few greenhouses in 1916, Burley C. Johnston shipped flowers around the country by railcar, keeping a portion for his personal consumption. Those flowers appeared in the Sugar & Orange Bowls in the late teens and 20s. By that time, the greenhouses encompassed 20 square blocks.
After college and service in World War II, his three sons — Benjamin Du Val, David Cairns and Burley Clay Jr. — returned to Fort Smith, Arkansas, to work in the greenhouses and help grow the retail side of Johnston's Quality Flowers. Benjamin's son, Du Val ("Butch"), joined the business in 1973 upon graduating from the University of Arkansas. While learning the ropes, he concurrently earned graduate degrees in natural science and business administration.
In 1994, Butch became CEO of the family business. In 1999, his daughter, Candace, became his office manager — signaling the start of a fourth generation's involvement. A decade later, after retiring from the medical field, his wife, Janie, joined Butch as partner.
Mitchell's Flowers and Events in Orland Park, Illinois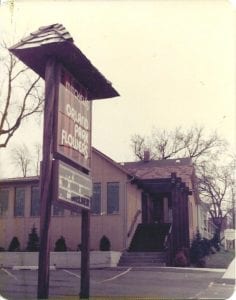 At age 16, Christ Michalopoulos fled Greece, which was on the brink of war with the Turks. Upon arriving in Ellis Island, officials decided his name was too difficult to pronounce and changed it to Mitchell. He reunited with his older brother, Nick, who had immigrated a few years earlier, and the two made their way to the Midwest, where they found work in restaurants.
Desiring something bigger and better, they ventured into the wholesale flower market, selling gladiolas, oak leaves, bachelor buttons and summer flowers from Michigan in Chicago. Peddling their flowers by cart during the prohibition era, they made the acquaintance of JJ Duffy, a florist and politician who illegally moonlighted as a saloon owner. He offered to buy all the merchandise in the brothers' cart if they'd use their wares to conceal and deliver his whiskey. Their business sense kicked in and their sales steadily increased.
They also met a fellow Greek, John Papalopoulos, who started his shop, Southtown Flowers, in 1916. In 1936, he brought the Mitchell brothers in as part owners, adding a fourth partner, Chris Stevens, who'd run a flower shop in the famous Palmer House Hotel. When Papalopoulos died in 1942, the three partners purchased a new building and lot down the street, which they turned into a much larger showroom with a garden center and greenhouse.
Christ's sons, Ted and George, learned the ropes from their father and uncle. They acquired Stevens' third of the business when he retired in 1964, then their uncle's, and eventually their father's, becoming equal partners in the business in 1966.
In the late 1960s, the brothers noticed that many of their long-time customers were moving to the suburbs. Sensing expansion was necessary, in 1973, they bought an older home in a business area of Orland Park and transformed it into a flower shop. They ran both shops by focusing on their strengths: Ted managed the garden center and George, the design room.
Following Ted's death in 2005, George closed the Chicago location and focused on the Orland Park shop and brought in his son, David, and daughter, Patty, as co-owners. Another son, Dan, serves as a floral designer. In 2012, the family purchased Hinsdale Flower Shop in one of Chicago's affluent western suburbs, which George's wife, Nancy, and daughter-in-law, Megan, help run.
Today, David serves as president, with his daughter, Jenna, as a sales manager. George still shows up to work five to six days a week.
Wistinghausen Florist & Greenhouse in Oak Harbor, Ohio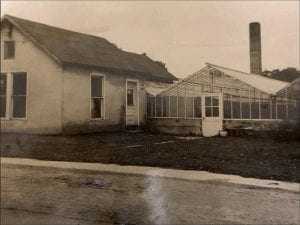 In 1915, John and Mary Wistinghausen purchased a small greenhouse on the edge of Oak Harbor, Ohio, just south of Lake Erie, where they grew vegetables for local farmers. The couple soon decided cut flowers would be "good business" and started growing carnations, snapdragons, zinnias, sweet peas, gladiolus and hyacinths. In 1921, they began offering floral design and delivery.
Their son, Lewis, and his wife, Dorothy, took over the business in 1940, navigating the lean wartime years, and ultimately growing the business into a gift shop destination. Their son, David, and his wife, Bette, took over in the early 1970s. In 1987, they rebuilt the greenhouse with triple-strength glass, improving the quality and numbers of their plants and flowers.
Fourth-generation owner, Bob Wistinghausen, and his wife, Kim, presently run the 102-year-old business and still consults the handwritten entries from John and Mary's daily journal that has been preserved all these years.