The Society of American Florists will honor six professionals with induction into Professional Floral Communicators – International (PFCI) during the Stars of the Industry Awards Dinner on Sept. 9 at SAF Palm Beach 2017, the association's 133rd Annual Convention at The Breakers in Florida.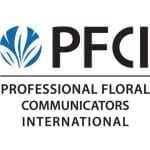 The 2017 PFCI inductees are:
Lesleighan Cravens, CFD, PFCI, of Tiger Garden in Columbia, Missouri
Christopher Drummond, AAF, PFCI, of Plaza Flowers in Norristown, Pennsylvania
Shawn Michael Foley, AIFD, PFCI, of HotHouse Design Studio in Birmingham, Alabama
Julia YoungJu Kim, AIFD, PFCI, Hotel Inter-Burgo Exco FlowerShop in Deagu, South Korea
Rocio Silva, AIFD, PFCI, of Instituto Mexicano Tecnio Floral in Monterrey, Nuevo leon, Mexico
Lynne Tischler, AAF, CPFD, PFCI, of Your Enchanted Florist in St. Paul, Minnesota 
"PFCI truly promotes a high level of accomplishment in the field of floral communication and maintains a high standard to achieve this designation," said PFCI Board of Trustees Chairman D Damon Samuel, AAF, AIFD, NAFD, NMF, PFCI, of the Bill Doran Company in Omaha, Nebraska. "It is an honor to induct six very engaging speakers from both floral design and business backgrounds into our international group as we strive to promote superior communication throughout our industry."
PFCI is the service mark of the floral industry's finest floral educators. On local, regional and national stages, PFCI members present educational programs to floral professionals on topics ranging from design and care and handling to floral industry trends and profitability. PFCI members are vetted for presentation, publication and leadership experience, and candidates must submit an audition DVD of a live presentation to demonstrate their communication skills. The six new inductees brings PFCI's membership to 138 floral educators in 38 states, Canada, Mexico, Singapore and South Korea.
An overview of each inductee's accomplishments follows:
Lesleighan Kraft Cravens, CFD, PFCI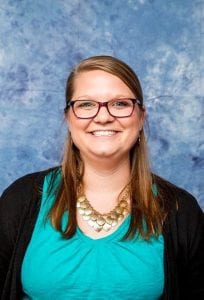 Like many college freshmen, Lesleighan Kraft Cravens, CFD, PFCI, couldn't anticipate what path she'd take when she arrived at the University of Missouri-Columbia in the fall of 2009. But a serendipitous work-study assignment at Tiger Garden, the school's student-run flower shop, directed her to a passion for flowers.
Tiger Garden became Cravens' home away from home. There she honed her design skills and understanding of the business while she studied agriculture. During her upperclassmen years, she served as the shop's manager.
Cravens continued at the University of Missouri for her Master's degree in agricultural education and leadership, gaining more practical experience as a graduate teaching assistant. Upon graduating in 2015, she became a floral design instructor for her alma mater and advisor for the Mizzou student chapter of the American Institute of Floral Designers. She travels around the state, often with students in tow, giving presentations for high school ag classes and master gardener programs.
Chris Drummond, AAF, PFCI
Third-generation florist Chris Drummond, AAF, PFCI, is president of Plaza Flowers in Philadelphia and Norristown, Pennsylvania, a company he and his sister, Heather, have grown into a multi-million dollar enterprise with more than 30 team members.
Drummond started out by sweeping floors, cleaning the greenhouse and wiring flowers, graduating to such duties as selling wedding packages and managing the delivery department by age 17. He continued working in the family business while earning his Bachelor's in economics and business administration at Ursinus College. Although an accomplished designer and salesman, his great passion is employing technology to improve sales, brand awareness, productivity, efficiency and morale. When he launched his shop's first website in 1993, it was one of only three secure ecommerce florist sites in the world.
Drummond has worked on several Presidential inaugurations and the 2000 Republican National Convention. He served three terms as president of the Pennsylvania Floral Industry Association and has been recognized as its "Florist of the Year." He is SAF's treasurer and president-elect and has chaired SAF's Technology Task Force and served on its Retail Council and Consumer Marketing Committee. He has given numerous speeches and demonstrations for a variety of organizations, including the Comcast Corporation, the Family and Consumer Sciences Association of Philadelphia, the Pennsylvania Horticultural Society, the Penn State University and the University of Delaware.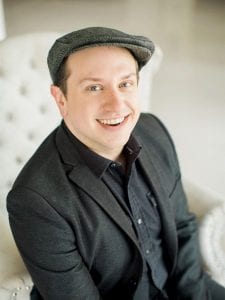 Shawn Michael Foley, AIFD, PFCI
While studying vocal performance in college, Shawn Michael Foley, AIFD, PFCI, had a change of heart. He saw a want ad in the newspaper for a floral designer, applied on a whim, got the job and quickly caught the "flower bug." He attended as many conventions and classes as he could afford, and in 2011 started his own business, Design Lab Botanicals in Wausau, Wisconsin, where he experimented with mechanics and techniques to develop his own style.
Hungry for large-scale artistic projects, Foley launched the Human Form Project in 2012. This annual series of photographs highlights the beauty of the human body with grand botanical accessories and has appeared in several European magazines, including Flowers World and Blomster.
Along the way, he crossed paths with crewmembers of HotHouse Design Studio in Birmingham, Alabama, who persuaded him to join their team as a lead wedding designer. His passion for education and creativity landed him the coveted title of Mayesh Design Star in 2016. Foley brings his own creative spark to the industry along with eagerness to educate and share his techniques for weddings, body flowers and floral artistry.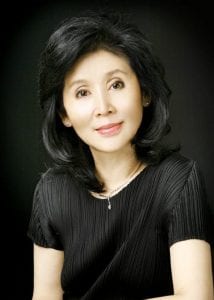 Julia YoungJu Kim, AIFD, PFCI
Julia YoungJu Kim, AIFD, PFCI, ranks among the world's most accomplished floral designers, educators and authors.
As the present principal of Piverdie France Korea Academy and a founding member of the Asia Floral Design Union, Kim has studied and led presentations all across the globe. She holds nearly a dozen advanced certificates, including France's Lyon Forma Fleur, the Netherlands' Henk Mulder Flower Design School, Texas A&M's Benz School of Floral Design and Phil Rulloda's Southern California School of Floral Design.
For two decades, she has wowed audiences throughout Japan, China, France and in the U.S., including several American Institute of Floral Designers symposiums. She has designed flowers for the United Nations, World Energy Council, Global Fashion For Development, the World Water Forum, South Korea's embassy in Japan and G20 Summit Seoul. She published two collections of her work, "YoungJu Kim's Flower StoryⅠ&Ⅱ each in 2009 and 2017."
With her expertise, Kim has served as a judge in numerous floral design competitions. She is a visiting professor for the Meister class at the Piverdie France Floral Art School and is currently working on her Ph.D. in design at Daegu University, South Korea.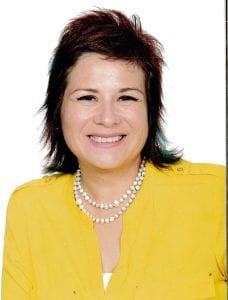 Rocío Silva, AIFD, PFCI
Floristry has been a lifelong passion for Rocío Silva whose family has owned flower shops in Mexico for more than 50 years.
Silva co-created the curriculum for the Instituto Mexicano Técnico Floral in Monterrey, Mexico, and produced and edited its textbooks. Since 2004, she has served as the school's managing director. Under her leadership, IMTF has graduated more than 1,200 students.
Having attended several courses through the National Gardener Association, Silva judges gardening and design. She is also a certified judge for the American Institute of Floral Design. She is a former columnist for one of Mexico's most prominent newspapers and a frequent contributor to the Latin American magazine, "Arte Floral."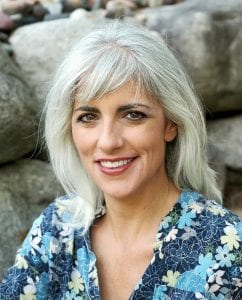 Lynne Tischler, AAF, CPFD, PFCI
Twenty years after she received her advanced floral design certificate from Lane Community College in Eugene, Oregon in 1994, Lynne Tischler, AAF, CPFD, PFCI, became an instructor at the Koehler & Dramm Institute of Floristry in Minneapolis, one of the nation's most renowned flower schools.
With her wealth of knowledge and effervescent personality, Tischler, who also owns Your Enchanted Florist in St. Paul, Minnesota, enthralls not only Koehler & Dramm students, but also members of garden clubs and horticultural societies, television viewers and subscribers to her shop's YouTube channel.
She has led installations for Art in Bloom exhibits at the Minneapolis Institute of Art, co-chaired Art Scoop at the Rice Street Festival and designed for the Minnesota Governor's Residence, the American Swedish Institute, the Philadelphia Flower Show, the White House Easter Egg Roll and the 2017 Presidential Inauguration.
Several organizations have lauded Tischler's design skills and dedication to floral education, including the St. Paul Blooming Program, the Minneapolis Downtown Improvement District, Koehler & Dramm and the Minnesota State Florist Association.
For PFCI information and a listing of members by name, state and expertise, visit safnow.org/pfci.