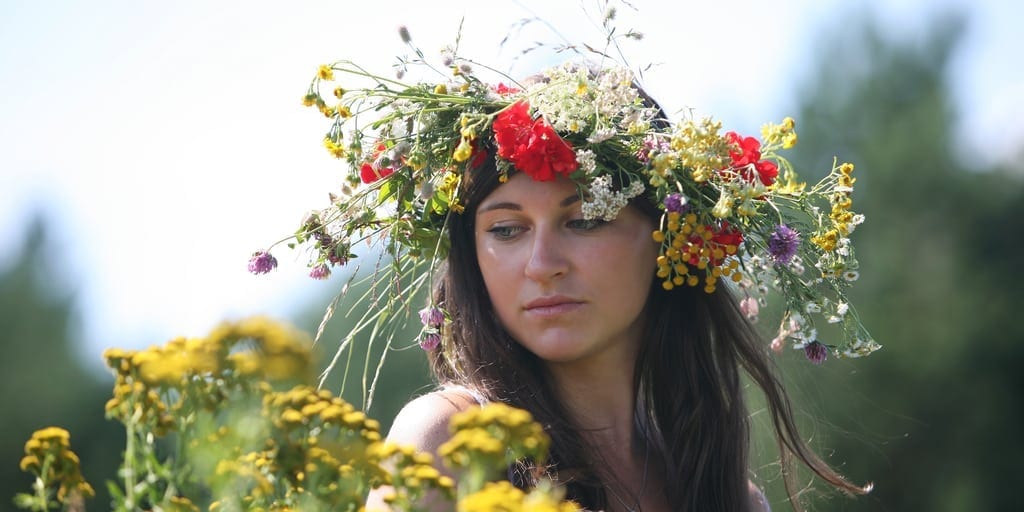 The warmest months of the year don't signal a slowdown in flower buying in one Scandinavian country. During the first week of summer, people in Sweden celebrate the summer solstice through midsummer festivities — and the tradition is filled with potential that your shop can build on.
In Sweden, midsummer celebrations honor the changing seasons using floral wreaths, traditional maypole greenery, and flower markets. Although this year's summer solstice has passed, florists far outside of Sweden can still benefit from customers' desire to be outside and in nature with midsummer garlands, flower crowns, and arrangements.
Looking for ways to advertise and sell midsummer products? Here are a few tips:
Create a midsummer menu. From wreaths to crowns to garland and flower-adorned maypoles, there are many ways to celebrate traditional midsummer with blooms. One idea? Offer flower crowns made with the holiday's signature red, blue, and white blooms.
Host your own midsummer event.. Invite customers to an outdoor celebration with Swedish beverages and food such as pickled herring, Swedish Schnapps, and fresh strawberries, or coordinate an indoor flower-crown/floral wreath workshop. Make sure to include the midsummer signature blue cornflower.
Post to your social accounts. According to an article published in Floral Daily, flower sales in Sweden increase by 100 percent during midsummer. This traditional celebration of nature is a perfect opportunity for florists to share why honoring and celebrating nature is important to them. Share a personal story about your connection to summer and encourage your followers to reply with their own stories.