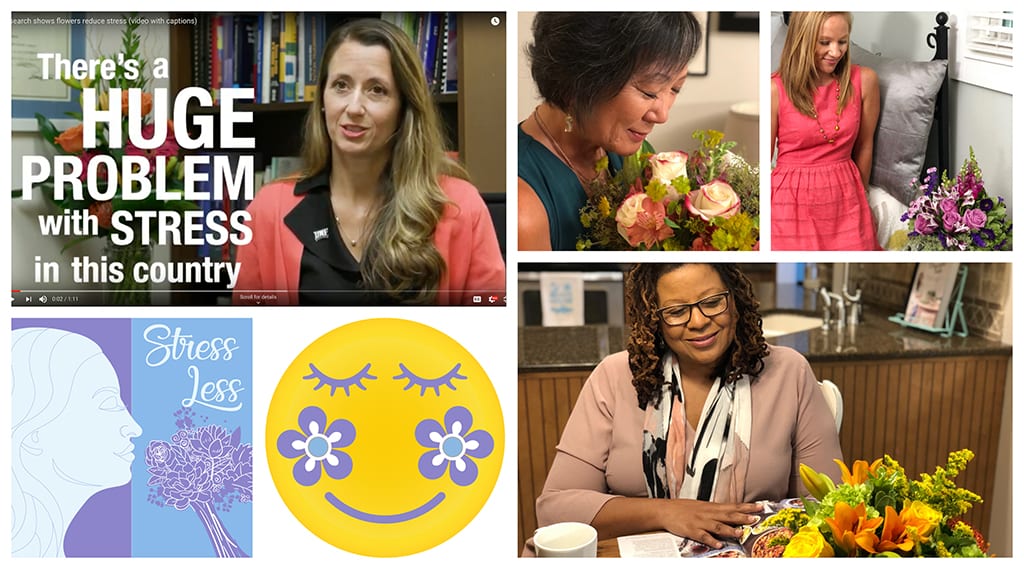 Stress Awareness Month, observed annually every April, launched in 1992 by the Health Resource Network, a non-profit health education organization consisting of physicians, health educators, health promotion experts, and other health care professionals. April is when public awareness is raised on stress, with health groups and publications highlighting causes of stress, the negative effects of stress on well-being, and ways to relieve stress.
Stress Awareness Month presents an opportunity for SAF members to promote the results of "The Impact of Flowers on Perceived Stress Among Women," a study conducted at the University of North Florida, which SAF commissioned last year, said Jennifer Sparks, SAF's vice president of marketing. The research proves living with flowers, even just for a few days, can significantly reduce stress.
"SAF's new research on flowers and stress relief is of great interest to consumers and the media at any time, as everyone can relate to stress," Sparks said, "Stress Awareness Month, especially, is the perfect opportunity for florists to show their customers the wellness benefits of flowers and also capture local media attention."
SAF has a suite of tools to help members capitalize on Stress Awareness Month, including social media content, sample press release, seven promotional strategies and more.
SAF provides Tips to Capitalize on Stress Awareness Month. Try one, two, or all of them, Sparks said.
Among the tips:
Social media posts:  Click here for suggested verbiage and images.
"Wellness Wednesday": Encourage people to stop by your shop to experience the stress-reducing benefits of flowers by offering a free flower or a 2-for-1 special.
Ask customers to be your ambassadors: As people order flowers over the phone or come into your shop, let them know about the research and stress-relieving benefits of flowers. Ask them to do an experiment and be your ambassadors. If they feel less stressed with flowers in their home or office, ask them to post their feelings on social media and tag your shop.
Enlighten your corporate clients: In early April, send an email (or deliver a personal letter with flowers) to let businesses know about Stress Awareness Month, and link to the research that shows flowers reduce stress and the research that shows flowers and plants in the workplace increase productivity and enhance problem-solving skills. Suggest that, to help staff morale and wellbeing, they try a nice arrangement in their lobby, or provide a small plant or bud vase for each employee's desk. Point out that such "work perks" can go a long way towards building loyalty.
For more promotional strategies, tools, and advice, visit SAF's StressLess Online Resource Center and Tips to Capitalize on Stress Awareness Month (April).
Katie Hendrick Vincent is the senior contributing editor of the Society of American Florists.