StressLess Online Resource Center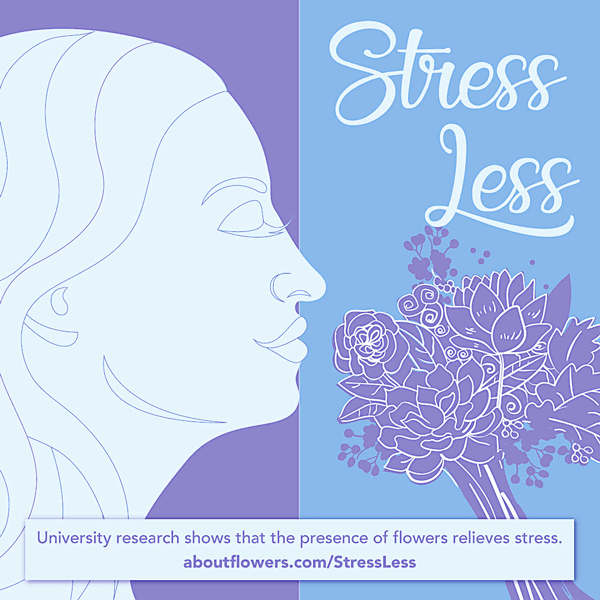 Welcome to SAF's online resource center, with all the tools and advice you need to capitalize on university research that illustrates the power of flowers.
We know from past university research that flowers enhance our well-being in many ways. Now, thanks to research commissioned by SAF and conducted at the University of North Florida's Department of Public Health there is scientific proof that living with flowers, even just for a few days, can significantly reduce stress. Dealing with stress is a timely topic, and the floral industry has a great story to tell! We want you — our members — to have the tools to capitalize on this important message in your local community.
As an SAF member, you have full access to step-by-step advice, press materials, graphics and photography, videos, and more, to educate your customers — and potential customers — on the positive benefits of flowers. Click on the links to the right to get started. Happy marketing!