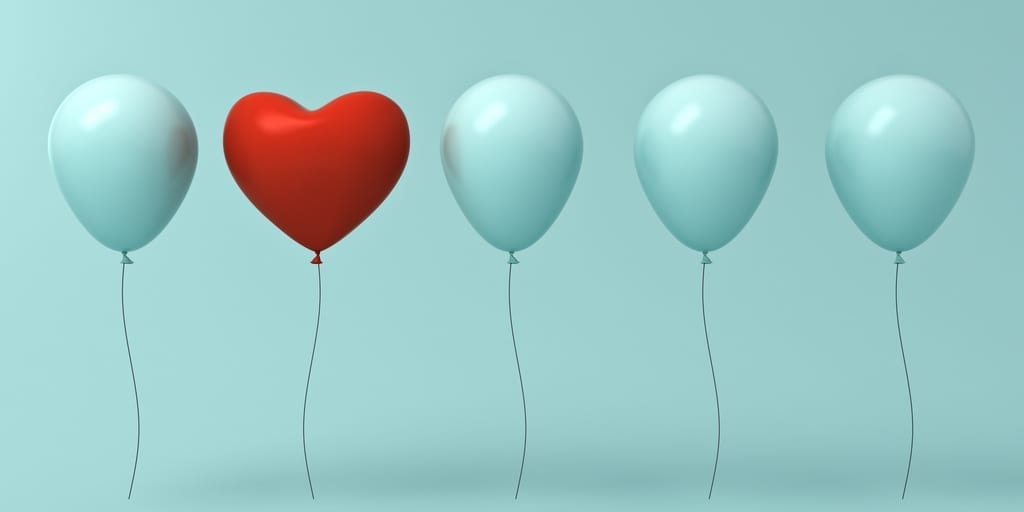 The bad news: The competition for Valentine's Day customers this year is intense. The good news: You already have everything you need to connect meaningfully with customers through social media. (Psst… The "thing" you need is you and your team!)
According to Pauline Blasetti of Social Edge, a digital marketing firm, 2019 is the year of authenticity, and folks who visit your social media page want to see the story behind their local florist — and not a highly polished version of that story either.
"Social media is social and a place for businesses to connect and build relationships with current and potential customers," she said. "Think of how you would act if a customer were standing in front of you in your store. Use social media as an extension of how you would engage with a customer in your physical store."
Customers can always go to the grocery store, but when local florists set themselves apart via social media with videos of bouquet construction and posts about love stories and personal anecdotes, they stand out from the crowded field.
With that said, here are some of the most creative social media posts we've seen so far for Valentine's Day that showcase that idea of authenticity.
Go in on videos. This year, The American Floral Endowment posted a video entitled "The possibilities of one bouquet." In the video, the purchaser brings home a bouquet of flowers for their loved one. The recipient then uses one of the blooms to create romantic petals around the house, and then presses one of the flowers into her journal. According to Renato Sogueco, AAF, PFCI, vice president of digital strategy for Bloomnet, florists who want to boost their online presence should turn to social media. "Video is great. When customers visit a social media site like Facebook, they have someone to relate to, they can meet the florist," Sogueco said. "It is a great strategy and it isn't so hard to do." Facebook Live videos can be especially powerful, as they allow for more engagement. Again, don't let the perfect get in the way of the good. Your customers aren't expecting your video to be flawless — stumbling over a few words and laughing about the (controlled) chaos of your design room will only humanize your business.
Post those blogs. Both Neville MacKay of My Mother's Bloomers in Halifax, Nova Scotia, and Rick Canale of Exotic Flowers in Boston focused on a more expansive view of the holiday, reminding customers that Valentine's Day isn't only for sweethearts with blog posts that shared gift ideas and card messages for friends and family members.  MacKay's post, "10 Valentine's Day Ideas for Kids" which was shared via lovingly.com, dished out breakfast recipes and crafting ideas for parents and children. Canale took to his Exotic Flowers blog platform to give ideas for enclosure cards, everything from funny card ideas such as "Meh… you'll do…" to more thoughtful ideas such as "If I had a single flower for every time I think about you, I could walk forever in my garden."  Feeling like you could REALLY use some help on generating content? The Society of American Florists has ideas that you can customize for your blogs and social media platforms.
Get creative on Instagram. In terms of creative Instagram posts, it can be hard to stand out among the crowd. According to Sogueco, florists need to be more creative in order to catch the eyes of younger users who want to be entertained more than hit with countless promotional and sales-driven posts. "People will tune sales-focused posts out," Sogueco said. "Social media is more for engagement, and getting to know the business better is a critical part of the purchasing process." Radebaugh Florist and Greenhouse in Towson, Maryland posted an Instagram montage of "love stories" from their own company, delving into the personal lives of their employees to help customers connect with their business on a more engaging level. Similarly, In Bloom florist in Orlando posted about a "date idea," encouraging customers to take their beloved through the street-art-filled streets of the central Florida city.
Sharie business statistics. Another clever idea for Valentine's Day social media posts comes from House of Flowers in Valley, Alabama, who shared their own company statistics on Facebook. They took to Facebook to promote their personal story as they celebrate their 49th Valentine's Day this season. In the post, they shared that they have sold over 106,000 red roses, and another 50,000 roses in other colors over the holidays since 1970, and that their staff has worked a total of 16,000+ hours, for instance. "This piqued my interest," Sogueco said of the post. "This gives me a sneak peak behind what the shop is all about"— and the info subtly reinforces the business as a local company that's been around for decades, serving the community.
Mackenzie Nichols is a contributing writer for the Society of American Florists.