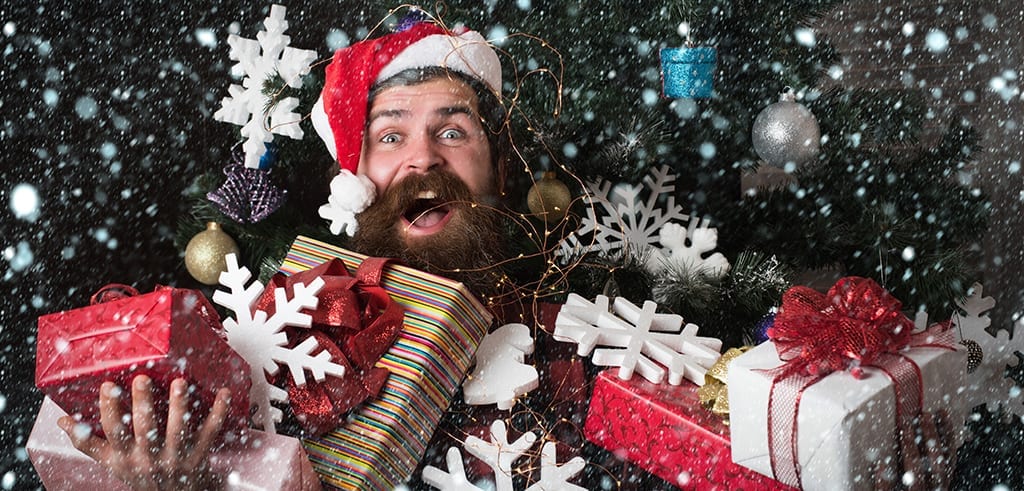 A national group is predicting a merry and bright shopping season for retailers! The National Retail Federation last week predicted that consumers will spend 4.1 percent more this year during the holiday season than they dished out in 2017.
The group reports that consumers will spend an average of $1,007.24 this year — with $215.04 of that cash going toward non-gift holiday items, a category that includes flowers, greeting cards, decorations and food.
"Confidence is near an all-time high, unemployment is the lowest we've seen in decades and take-home wages are up," said NRF President and CEO Matthew Shay. "All of that is reflected in consumers' buying plans."
Gifts represent the largest spending category ($637.67); non-gift purchases that take advantage of the deals and promotions throughout the season, round out the categories at $154.53.
More than 70 percent of respondents said sales and discounts are largest factor in choosing a particular retailer, quality and selection of merchandise were the next-largest factor (60 percent), followed by free shipping (47 percent) and convenient location (45 percent).
Other highlights from the annual survey:
Location, Location
Where will consumers buy these holiday goods? Good question.
• 55 percent will shop online—and 50 percent of those who do shop online will pick up purchases in store.
• 55 percent will shop in department stores
• 51 percent will go to discount stores,
• 44 percent to grocery stores
• 33 percent to clothing stores
Convenience Factors
Convenience may be key this year. Of the consumers who plan to shop online, 50 percent said they'll opt to pick up products in store. Meanwhile 94 percent of shoppers plan to take advantage of free shipping, 16 percent will choose expedited shipping and 11 percent will use same-day delivery.
Timing is Everything
If you haven't finished your in-store décor prep, you still have time — but not much.
Sixty percent of holiday shoppers say they'll wait until at least November to begin browsing and buying items for the season; 21 percent planned to start in October and 18 percent said they began in September or earlier. Of the early shoppers, 61 percent said they were trying to spread out their budgets while 47 percent wanted to avoid the crowds and stress of last-minute shopping.
For the 12th year in a row, gift cards remain the most popular items, requested by 60 percent of those surveyed, followed by clothing and accessories at 53 percent, books/movies/music (37 percent), electronics (29 percent), home décor (23 percent), jewelry (22 percent), personal care or beauty items (19 percent), sporting goods (18 percent) and home improvement items (17 percent).
Mary Westbrook is the editor in chief of Floral Management magazine.