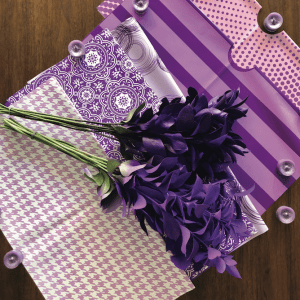 In mid-December, the Pantone Color Institute, a Washington, D.C.-based design firm known worldwide as the authority on color trends, unveiled "Ultra Violet" as the dominant hue of 2018 — and florists around the country rejoiced.
According to Leatrice Eiseman, Pantone's executive director, the "complex and contemplative" purple — symbolic of counterculture, unconventionality and artistic brilliance — reflects consumers' desire to leave their unique mark on the world.
The selection drew a sigh of relief for Laura Daluga, AIFD. "I was worried they might pick mauve," joked the owner of Department of Floristry in Ann Arbor, Michigan. "As a designer who loves full chroma, I will totally embrace this saturated choice."
Check out 10 varieties perfectly in tune with Pantone's selection — and get additional designer tips — in the February issue of Floral Management magazine.