Throughout the year, SAF's Board of Directors make key decisions that provide the guidance for SAF programs.
If you would like to receive contact information for a particular board member, please reach out to SAF staff on
LiveChat
.

Chairperson (2021-2023)
Chris Drummond, AAF, PFCI
Penny's by Plaza Flowers
Norristown, PA

President (2021 – 2023)
Michelle Castellano Keeler, AAF
Mellano & Company
San Luis Rey, CA

Treasurer (2021-2025)
Michael R. Pugh, AAF
Pugh's Flowers
Memphis, TN

Executive Vice President
& CEO
Kate F. Penn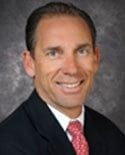 David Armellini (2023)
Armellini Logistics
Palm City, FL

Stacie Lee Banks, AAF (2023)
Lee's Flower & Card Shop Inc
Washington, D.C. 

Jennifer Barnard, AAF (2024)
Tillie's Flower Shop
Wichita, KS

Austin Bryant (2023)
Heart of Florida Greenhouses, Inc.
Zolfo Springs, FL

Sofia Herrera (2024)
Jardines De Los Andes Madrid
Colombia

Brian Kusuda (2025)
Jimmy's Flower Shop
Ogden, UT

Anne Stewart (2025)
Smithers-Oasis – North American Operations
Kent, OH

F.J. Trzuskowski (2025)
Continental Floral Greens
Belfair, WA