The Society of American Florists will honor eight floral industry leaders who give back to the industry, their local communities and organizations such as the American Cancer Society, United Way and Habitat for Humanity with induction into the American Academy of Floriculture (AAF) during the Stars of the Industry Awards Dinner on Sept. 21 at SAF Amelia Island 2019, the association's 135th Annual Convention in Amelia Island, Florida.
"We truly have an outstanding class of inductees this year, folks who have met the Academy's stringent requirements that make the AAF achievement recognized as a special honor throughout the floral industry," said SAF Awards Committee Chairman Marvin Miller, Ph.D., AAF, of the Ball Horticultural Company in West Chicago, Illinois.
"This year's class has representatives from a breeding company to retailers, along with allied trades, and these individuals are among our industry's best and brightest leaders in their fields," Miller added.
The 2019 AAF inductees are: Cheryl Denham, AZMF, of Arizona Family Florist in Phoenix; Traci Dooley of Hortica in Edwardsville, Illinois; Paul M. Fowle of Royer's Flowers & Gifts in Lebanon, Pennsylvania; Robin M. Kilbride of Smithers-Oasis in Kent, Ohio; Jamie K. Kitz of Sakata Seed America in Morgan Hill, California; Christopher L. Norwood, AIFD, CFD, PFCI, of Tipton Hurst in Little Rock, Arkansas; Laura Shinall of Syndicate Sales, Inc., Kokomo, Indiana; and Derek C. Woodruff AIFD, CF, CFD, PFCI, of Floral Underground, Traverse City, Michigan.
AAF members have earned the prestigious rank by committing their time and energy to both the floral industry and their local communities. AAF members are vetted for volunteering and leadership service to the industry and their communities, and each application must be submitted with several letters of recommendation from local community professionals and peers in the industry.
An overview of each inductee's accomplishments follows: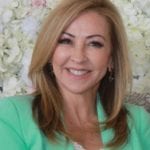 Cheryl Denham, AAF, AZMF
Cheryl Denham, AAF, is the president/CEO of Arizona Family Florist in Phoenix, Arizona. A member of the floral industry for 15 years, Denham has expertise in financial management, human resources, marketing, operations, new business development, sales and community outreach. Under her leadership, Arizona Family Florist has grown with innovative ideas, all while rooting itself in the community, giving back through a variety of organized events. She fundraises for City of Phoenix Police Department, St. Mary's Food Bank, UMOM New Day Centers, The Society of St. Vincent de Paul, Phoenix Rescue Mission, American Cancer Society and Helping Hands of Arizona, to name but a few.
Throughout her career, Cheryl has served and supported the industry. She has been a member of the SAF Consumer Joint Council, the SAF Retailers Council, the 1-800 Flowers Franchise Advisory Board, and has mentored other floral business members on the SAF Member Joint Council. She was awarded Floral Management magazine's Marketer of the Year Award in 2012 and the National Association for Catering & Events Spirit of NACE Award in 2014. She also had her article, "Happy Employees Healthy Company," published in Floral Management.
Last year, Cheryl earned her Arizona Master Florist Certification (AzMF), a prestigious industry designation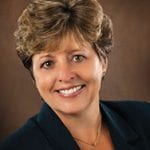 Traci Dooley, AAF
Traci Dooley, AAF, is national sales director for Hortica, a brand of the Sentry Insurance Group. With more than 35 years in the floral industry, she has served widely with local, state and national associations to further educate and advocate on behalf of the industry. She has brought her enthusiasm and dedication to the boards of the Florida State Florist Association and the Pennsylvania Floral Industry Association, as well as many committees.
Traci is part of the United Way fundraising committee at Hortica, and she has volunteered and fundraised for Parkland High Athletics Booster Club, Angels in the Outfield, Community Hope Center and Gene Witt Elementary.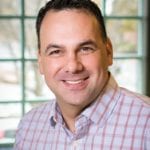 Paul M. Fowle, AAF   
Paul Fowle, AAF, is the president of Royer's Flowers & Gifts in Lebanon, Pennsylvania. He has been in the floral industry for 29 years, and previously, he worked his way up to vice president of Transflora, a division of the Delaware Valley Floral Group, in Miami.
Paul's leadership in the industry includes serving on SAF's Wholesalers Council and Convention Committee and as current treasurer on the SAF Board. He was a member of the Wholesale Florist & Florist Supplier Association's (WF&FSA) board of directors from 2004 to 2008 and served as its treasurer from 2007 to 2008. He also is a past chairman of WF&FSA's Young Executives Committee.
A graduate of Rowan University, Paul earned a master's degree in business administration from Pennsylvania State University. He was a chapter vice president for the Penn State Alumni Association and a member of the group's fundraising and scholarships committees. He has also served on the board of trustees for Trinity Methodist Church in Mullica Hill, New Jersey, and worked on several Habitat for Humanity and church community service projects.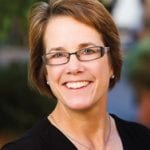 Jamie K. Kitz, AAF
Jamie Kitz, AAF, has had the honor to work with some of the top ornamental seed and vegetative breeding companies in the floriculture industry over the last 25+ years.  She has represented Sakata Seed America Ornamentals based in Morgan Hill, California, for 14 years as a Key Account Sales Manager representing all ornamental categories and as a Corporate Citizenship Specialist.  Jamie started her horticulture career with a Horticulture and Ag-Business Master's degree from California Polytechnic State University-San Luis Obispo.
Jamie's drive to give back is apparent in her service to the industry and her commitment to nonprofit causes. Jamie serves on the SAF Growers Council and Board of Directors and is on the American Floral Endowment Scholarship Review Committee. She thrives in participating in SAF's Congressional Action Days and also serves on the Seed Your Future Advisory Board.  Jamie also gladly supports her local communities by volunteering with Peace of Mind Dog Rescue, American Heart Association, the National Disaster Search Dog Foundation, the National Park Service, and the American Red Cross.
Robin M. Kilbride, AAF
Robin Kilbride, AAF, is president, CEO and chairman of the board of Smithers-Oasis Company. She leads this global company, with facilities in 20 countries and sales to more than 125 countries. She joined Smithers-Oasis in 1983 as a senior financial analyst and was promoted to controller in 1987, chief financial officer in 2001, executive vice president in 2005, president in 2006, and president and CEO in 2011. She was elected chairman of the board in 2014.
Robin holds the Bachelor of Science in Business with degrees in finance and accountancy from Miami University. She serves on the boards and committees of Ball Horticultural Company, Kent State University, and Wadsworth United Methodist Church, and has previously served for other companies and nonprofits, including American Red Cross and East Ohio Conference of the United Methodist Church.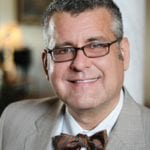 Christopher Norwood, AAF, AIFD, PFCI
Christopher Norwood, AAF, AIFD, CFD, PFCI, is the vice president of Tipton & Hurst in Little Rock, Arkansas. He shares his design expertise in magazine articles, each week with the Good Morning Arkansas crew, and he frequently teaches floral design classes and mentors others.
During his 37 years in the floral industry, Chris has served as the national president of the American Institute of Floral Designers and as past CEO and chairman of the AIFD Foundation. AIFD awarded him with the Award of Distinguished Service. He's currently president and board member of the Arkansas Florists Association. A frequent supporter of the Little Rock community, Chris has worked with the Arkansas Cancer Research Foundation, the American Heart Association, President Bill Clinton's Inaugural Committee, Alzheimer's Arkansas and the Arkansas Symphony Orchestra. He's also volunteered on the Mount Saint Mary's Catholic School Athletic Board and the Heart Association's executive board.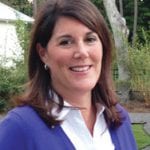 Laura D. Shinall, AAF
Laura Shinall, AAF, is president of Syndicate Sales Inc., headquartered in Kokomo, Indiana. As a member of the floral industry for 30+ years, she specializes in marketing and business management. Laura has served on the SAF Wholesalers Council, Consumer Joint Council and Convention Task Force. In addition, she is also a member of SAF Board of Directors and trustee of the American Floral Endowment.
Committed to her community, she has served on her church's Board of Stewards, on the board of trustees for Frederica Academy and has helped the Stuttering Foundation in multiple roles, including writing "Helping Graduates Succeed." Laura is a graduate of DePauw University.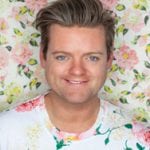 Derek C. Woodruff, AAF, AIFD, CF, PFCI
Derek Woodruff, AAF, AIFD, CF, CFD, PFCI, is owner, director and floral stylist of Floral Underground in Traverse City, Michigan. He began studying floral design while attending vocational school and working for a local florist at age 16, and he continued that education at Michigan State University, the Great Lakes Floral Association and AIFD. In 2008, he launched Floral Underground.
He's supported his industry as an educator, a community supporter, and an industry leader. As a member of the Syndicate Sales Design Team, Woodruff offers florists practical and artistic uses for materials and helps to set trends for new products. He has thrice won AIFD's Bobbi Cup and won SAF's 2016 Sylvia Cup Design Competition. He has received the Michigan Floral Association's Chuck Bannow Award and Designer of the Year Competition twice. Derek also volunteers his time and helps fundraise for the Children's House, Arts for All of Northern Michigan and Old Town Playhouse of Traverse City Michigan.
Celebrate and mix and mingle with the new AAF members at SAF Amelia Island 2019, Sept. 18-21. For details and to register, go to safnow.org/annual-convention.
For AAF information, visit safnow.org/aaf.
Jenny White is a contributing writer for the Society of American Florists and Jenny Scala is SAF's director of marketing and communications.