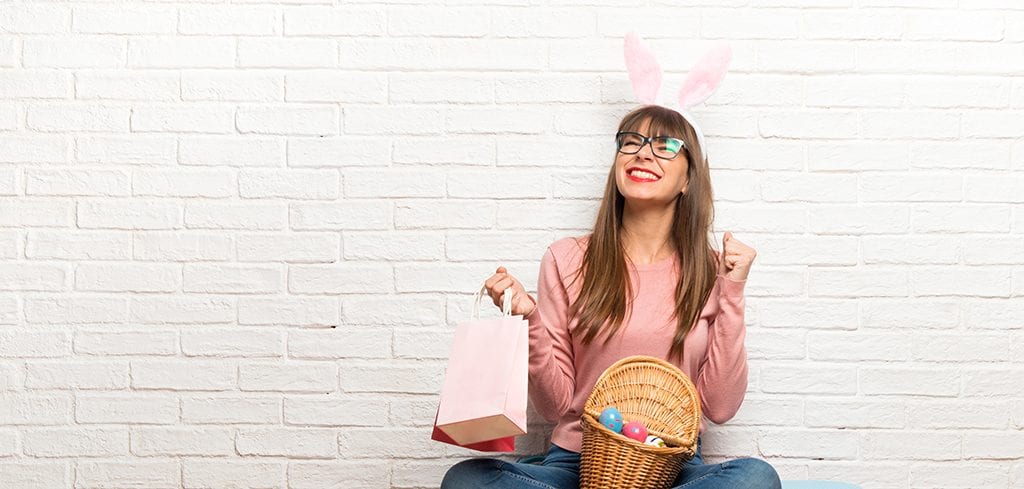 When Americans who observe Easter celebrate this weekend, one group is expected to be especially enthusiastic: Those under 35. That's according to the National Retail Federation, which recently reported that "younger consumers are even more likely than the average adult to say they plan on celebrating Easter and are the only age group that's seen a consistent increase in those celebrating compared with a decade ago."
In addition, according to NRF, Americans 35 and under are also "significantly more likely than other older generations to say they plan on spending more this year compared with last," a trend that's grown over time. NRF reports that in 2009, "just 12 percent of those under age 35 said they planned to increase their Easter spending. Today, it's more than doubled."
Younger consumers are also more likely to be swayed by "store displays, sales and exclusive or seasonal products," according to NRF.
While many florists have seen a trend downward in Easter sales over the past decade or longer, NRF reports eight in 10 U.S. adults plant to celebrate the holiday this year, spending just over $151 per person on items including clothing, candy, cards and flowers. The group also reports that "about half (48 percent) of those not celebrating still plan to take advantage of Easter-related sales to pick up items, expecting to spend an average of $19."
About a third of retailer members responding to a Society of American Florists' survey last year said sales for Easter and Passover increased; a third saw a decrease. The rest said sales tracked with returns in 2017. Timing of the holidays played a factor among both florists who saw an uptick and those who saw a dip. (Last year, Easter Sunday was April 1 and Passover was March 30 to April 7.)
The top activities planned for the holiday weekend this year among all respondents to NRF surveys: visits with family and friends (57 percent); holiday meals (54 percent); church attendance (49 percent). Those under 35 are more likely than the general population to plan an Easter egg hunt, shop online and open gifts on the day.
SAF has resources available to its members to help you promote the holiday on social media. (Psst…. Many are appropriate for last-minute posting!) Find out more. 
Mary Westbrook is the editor in chief of Floral Management.