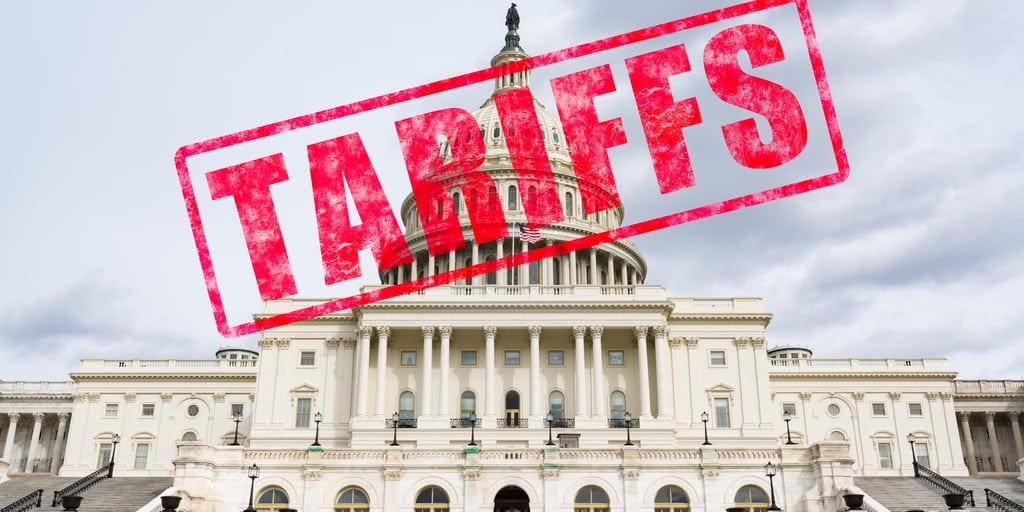 As heads of states — and heads of multinational companies — begin to respond to U.S.-imposed tariffs on products from China, the European Union and other countries, one economist with deep roots in the floral industry said the new duties likely will lead to higher costs in the floral industry.
Charlie Hall, Ph.D., professor and the Ellison Chair in the Department of Horticultural Sciences at Texas A&M University said many of the 1,000-plus listed by the Office of the United States Trade Representative (USTR) — and estimated to be valued at a total of around $200 billion — are construction or manufacturing-related. "That means the cost of goods for floral-related inputs will likely be increasing, which will in turn exacerbate the already-existing cost-price squeeze for the industry," he said.
"Specifically," Hall continued, "costs for plastic containers and other floral hard goods made of plastic will likely be increasing, as well as the cost of manufacturing floral foam and other key items."
SAF editors reached out to several industry companies that manufacture and sell such products for their take on tariffs; at press time, no one was available for comment. Indeed, Hall said, it's still too early to tell how exactly the new tariffs will affect the industry and the country at large — but he is not optimistic.
"Agriculture at large will take a hit, particularly the equipment sector," he said. "We saw a ramping up of exports by soybean and other commodity growers trying to get ahead of the storm. Time will tell as to how large an impact agribusinesses will feel, but it's not going to be pretty in the short run. This may translate to higher food prices for consumers."
That end effect on consumers worries Hall. "Consumers always end up paying the bill when trade tariffs are levied," he said. "This may very well offset any bump the economy has gotten from the earlier Tax Cuts and Jobs Act."
As for what retail florists who are worried about rising costs — and diminishing consumer budgets — can do right now, Hall said it's a good time to shore up your unique value proposition.
"People see flowers as luxuries, and luxuries are turned aside during economic hardship," he said. "It's more important than ever that florists stay focused and communicate the benefits of flowers, and of retail florists, and that they communicate those things so clearly that customers don't see their products and services as luxuries — but as essentials."
Hall will be talking more about how to establish that value proposition and how to leverage industry research, including findings from SAF and AFE, to make a strong case to customers during SAF Palm Springs 2018, SAF's 134th annual convention. Find out more about the event and register today.