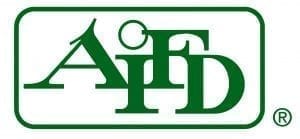 The American Institute of Floral Designers has captured the magic of the 2017 National Symposium "X" held in Seattle, Wash., July 1-5 on both DVD and Online Videos. Floral designers across the world can enjoy the industry's most dynamic floral design education event, whether they are seeing it for the first time or re-living the memories they made there.
Online Symposium Program videos, available through Vimeo, will allow designers to purchase and view a permanent download of their favorite Symposium design programs from any electronic device. Whether it's an online video of one special program or the complete set, AIFD has made the videos available to all on one of the leading online video sharing sites. A single program is only $9.99 and the full set is available for $49.99.
Back by popular demand, program videos are also available on DVDs. There are several different purchasing options from $15 for a single DVD to the complete set of 13 DVDs for $100.
AIFD members or Certified Floral Designers (CFD) can earn the ten (10) continuing education credits needed to maintain the professional design designations by investing in the complete program set. A short test is required to demonstrate that the programs were watched.
Easy to order, the DVD and Online Video purchasing details can be found at http://aifd.org/2017- symposium-dvds-online-videos/.
The 2018 National Symposium "Discover" will be held June 30- July 4 in Washington, D.C.