At SAF, We Live and Breathe Floral Industry Solutions
As business owners from every segment look for new solutions and connections, they turn to SAF as a trusted, objective source for reliable information on key issues from tech to labor, design, financial management, supply chain issues, sourcing concerns and so much more. When you collaborate with SAF, you can be confident that your message will reach a receptive and engaged audience — one that's filled with entrepreneurial-minded prospects for your business who are ready to take action and move forward on new ideas, initiatives, products and services.
SAF content is developed using direct feedback from the association's corps of volunteer leaders along with insight from the general membership, so sponsoring partners can trust in the fact that events, virtual programming, stories and other initiatives are laser-focused and ready for real-world implementation. Plus, industry members understand that companies that invest in SAF are investing in the overall growth of the industry – and that's a message they remember.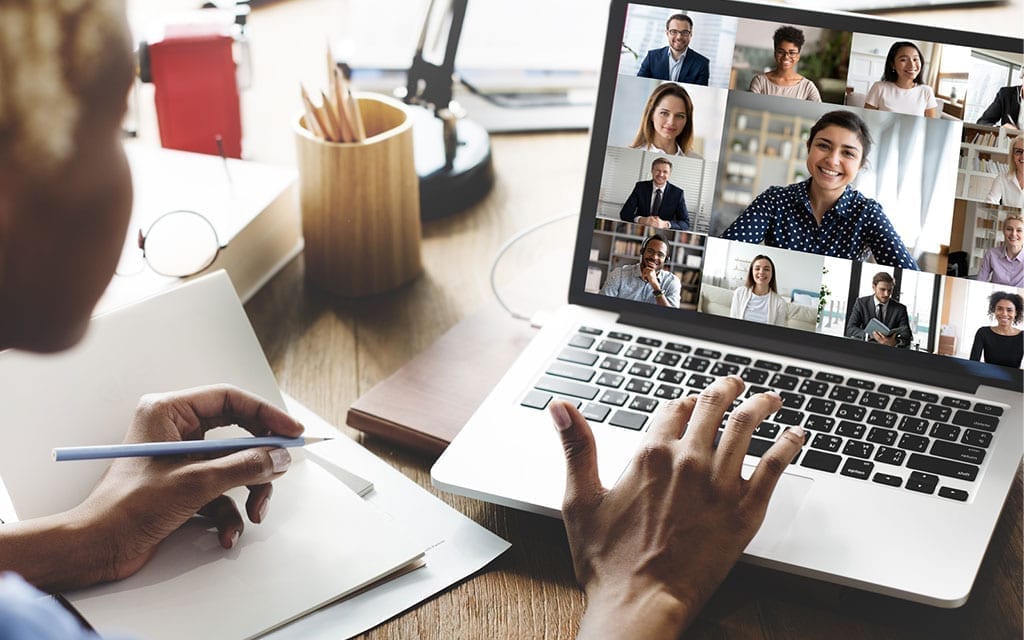 Inquires for advertising:
Sheila Santiago
Director of Publishing & Digital Strategist
Email
703-838-5225
---
Advertise with SAF!
Keep your company in front of decision makers in the floral industry! SAF offers several options to reach all floral segments. A multi-platform approach is essential in maximizing the best of both traditional and state-of-the-art digital and our sales team will work with you to customize your media strategy—within your budget and capabilities—and choose the strongest channels to get your message delivered, contact us today!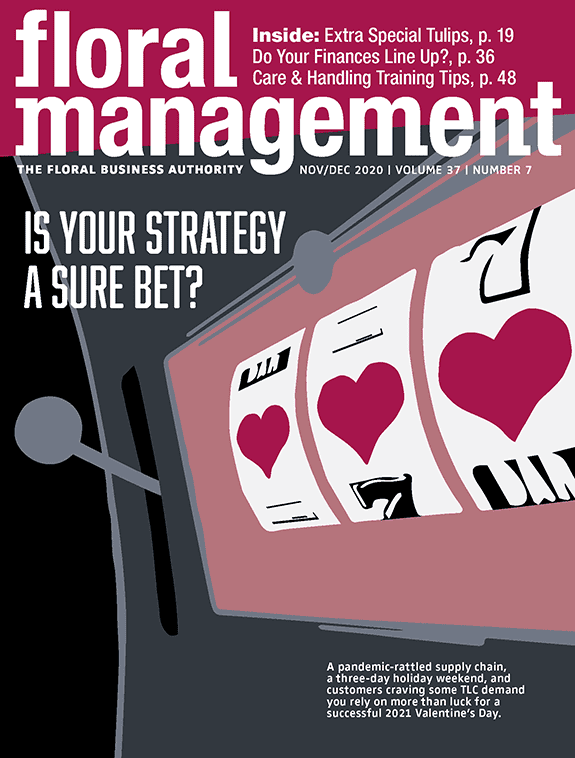 Floral Management Magazine
Inquires for advertising:
Sheila Santiago
Director of Publishing & Digital Strategist
ssantiago@safnow.org
703-838-5225
Download: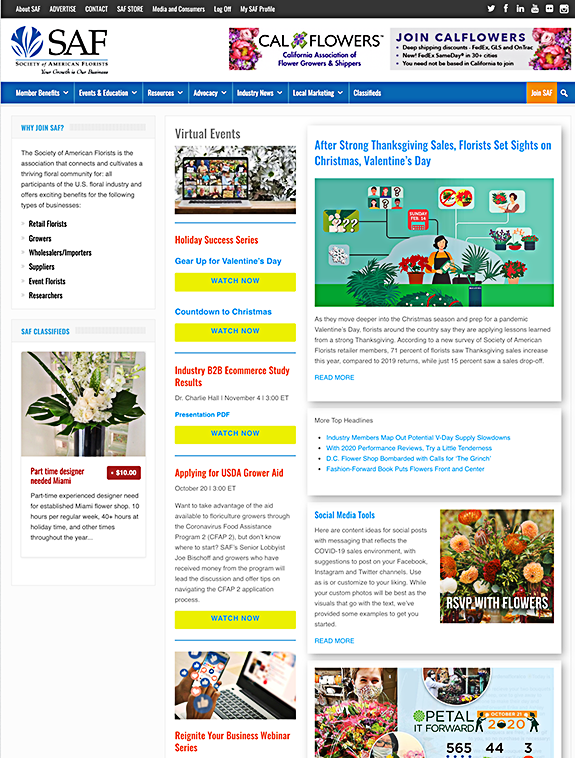 SAF Website
Homepage Rotation ($1,000 per placement/per month)
Home page rotation includes no more than 10 advertisers.
Each banner advertisement will hyperlink to the advertiser's designated homepage or website of choice.
Production Specifications:
Dimensions:
728 W x 90 H pixels
Suggested file size: 20k maximum
Image file format: GIF or JPG Resolution: 72 dpi
Logo size: In order to protect SAF's identity as the publisher of the site, we ask that company logos appearing in banner ads be no larger than 75 pixels deep.
Weekly e-newsletter on Wednesday