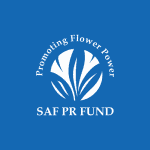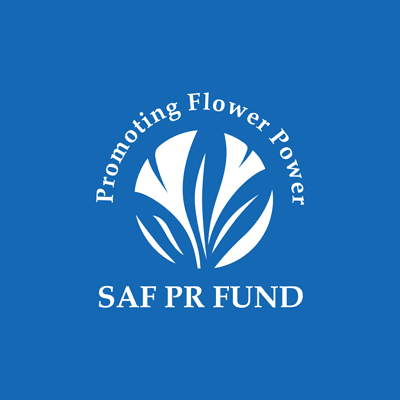 Click the links below for answers to frequently asked questions about the SAF PR Fund.
---
What is the SAF Fund for Nationwide Public Relations?
The SAF Fund for Nationwide Public Relations is an industry-wide promotion fund. The dollars raised fund programs and materials designed to promote the benefits of flowers and plants to consumers.
---
Why is this special fund needed now?
The industry faces tighter funding for consumer marketing, due to rising costs, consolidation in the industry, and other factors. By pooling resources into a dedicated public relations fund, SAF can support consumer programs that benefit everyone-growers, wholesalers, suppliers, importers, and florists. And with increased competition for consumers' disposable income, those promotional activities are more crucial than ever. We must all work together to make sure flowers and plants remain the gift of choice and professional florists the outlet of choice.
---
Who contributes and how?
Wholesalers, growers, suppliers and importers are making voluntary contributions to the Fund. We make it easy. Wholesalers can contribute 5 cents per box of hard goods collected through participating suppliers and deducted on your invoices. Suppliers also match wholesaler contributions. Wholesalers and suppliers can also opt to contribute directly to the Fund. Growers and importers can contribute annually. Click here for a list of contributors. Only if everyone in our industry participates in a meaningful way can the Fund hope to succeed.
To sign up, or for more information, contact Jennifer Sparks at jsparks@safnow.org.
---
Why public relations?
SAF has had great success through innovative public relations programs to get messages about flowers and florists in the news. With limited funds, PR is often more effective than smaller advertising programs because the message coming through the media in the context of news is more credible than an advertising message. The Fund is used to support consumer research designed to generate news stories, development of press materials and programs, pitching the media, and conducting media tours to get positive floral messages out to the consumer, as well as promotion through social media. In addition, the Fund enables SAF to continue to provide creative marketing materials and advice to enhance florists' local efforts.
---
Is this a wise decision for my business? I need to spend my money promoting my own business.
Of course it is important that all industry members promote their own businesses. This Fund generates nationwide consumer awareness of the benefits of floral gifts. Consumers will continue to hear about flowers from their daily exposure to the news, lending additional credibility and support to your local promotional efforts.