Floral Management Magazine
November/December 2018
This month in Floral Management we have full coverage of SAF's 2018 Outstanding Varieties Competition — including details about the Best in Show winner, 'Alma', a simply stunning white chrysanthemum. We're also talking about our annual Premier Products Showcase, SAF's 2018 Petal It Forward initiative and how to plan ahead for profitable, streamlined holidays.
Want to read Floral Management and not yet a member of the Society of American Florists or a subscriber of the magazine? Look here for the great benefits of being a member of SAF.
Subscribe to Floral Management Magazine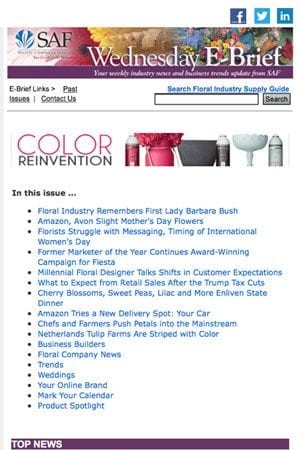 Your weekly source for the latest industry news
— delivered right to your in-box every Wednesday evening.
SAF Members — E-Brief is a free member benefit. If you're not receiving it, we may not have your current e-mail address: Please to let us know.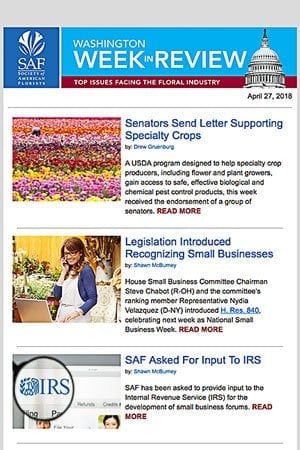 Washington Week in Review is a free, electronic newsletter reporting
— Capitol Hill activities of interest to the floral industry. It is e-mailed to SAF members every Friday that Congress is in session.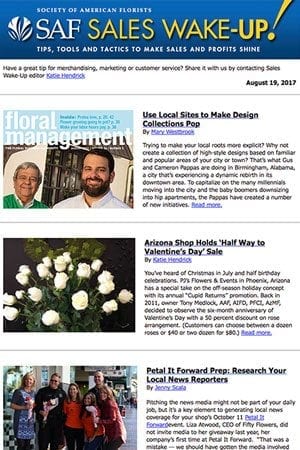 New business-boosting ideas every week.
SAF's compilation of the latest sales tips and other news posted on the SAF Website — arrives in retailers in-boxes every Saturday morning.