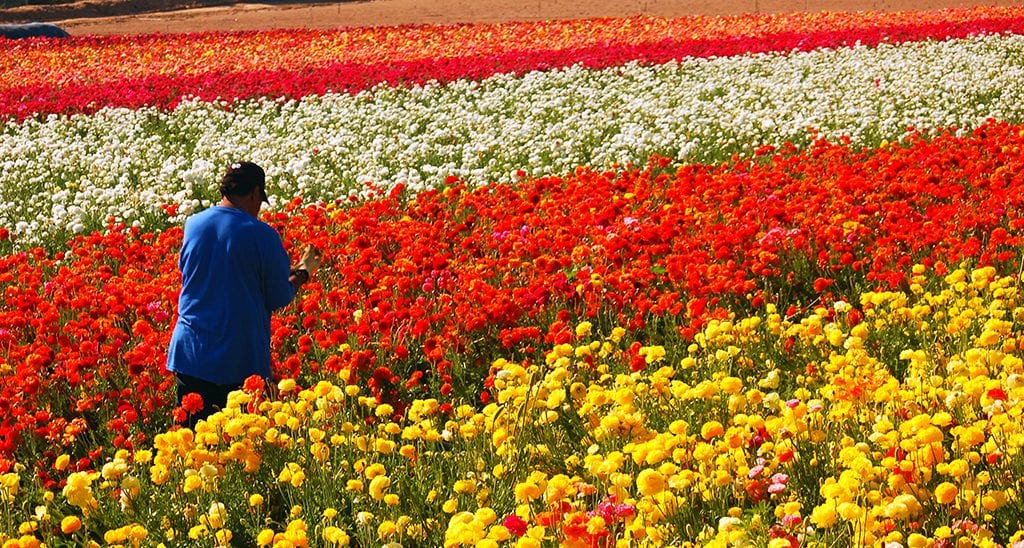 In a Fox News interview that aired last weekend, President Trump expressed reservations about E-Verify, an online tool from the federal government through which employers verify a new hire's employment eligibility status.
Referring to his Trump International Hotel in Washington, D.C., the president said, "I used [E-Verify] when I built the hotel down the road on Pennsylvania Avenue… And we would go through 28 people — 29, 30 people — before we found one that qualified. So, it's a very tough thing to ask a farmer to go through that…You also have to have a world of some practicality."
The message — that the E-Verify system is cumbersome and will have a serious, negative impact on the U.S. economy if it is imposed without reforming the immigration system — is one that Society of American Florists members have taken to Capitol Hill for a number of years during the group's annual Congressional Action Days.
Eight states currently require nearly all employers to use the system and there have been calls to expand that mandate nationwide — something SAF opposes unless it is coupled with a guest-worker program that provides a "secure existing and future workforce," said Shawn McBurney, SAF's senior director of government relations.
In a story last year in The Washington Post, reporter Tracy Jan detailed the challenges and shortcomings of E-Verify, writing that "conservative lawmakers who represent rural farming districts, as well as Democrats, have said they will support a national E-Verify mandate only if it comes with the guarantee of a robust agricultural guest-worker program and protection for existing workers who are in the country illegally."
Bert Lemkes, general manager of Tri-Hishtil, an agricultural firm in western North Carolina, has spoken about the issue at past CAD events. He shared his perspective in the Post story last year. "A lot of our elected officials are listening to those of us explaining the negative economic impact," Lemkes said.
That's also the message SAF members shared on Capitol Hill during CAD in March 2018, McBurney said. He added that the president's recent comments indicate the issue remains a serious, timely topic in Washington — meaning it's important for SAF and its members to continue to push for common sense solutions.
"Our members' stories matter, and they do make a big difference on lawmakers as they consider these critical decisions," he said. "This issue will affect not only growers, but the entire industry, at a time when labor is an ongoing challenge for many people."
Drew Gruenburg is the chief operating officer of the Society of American Florists.