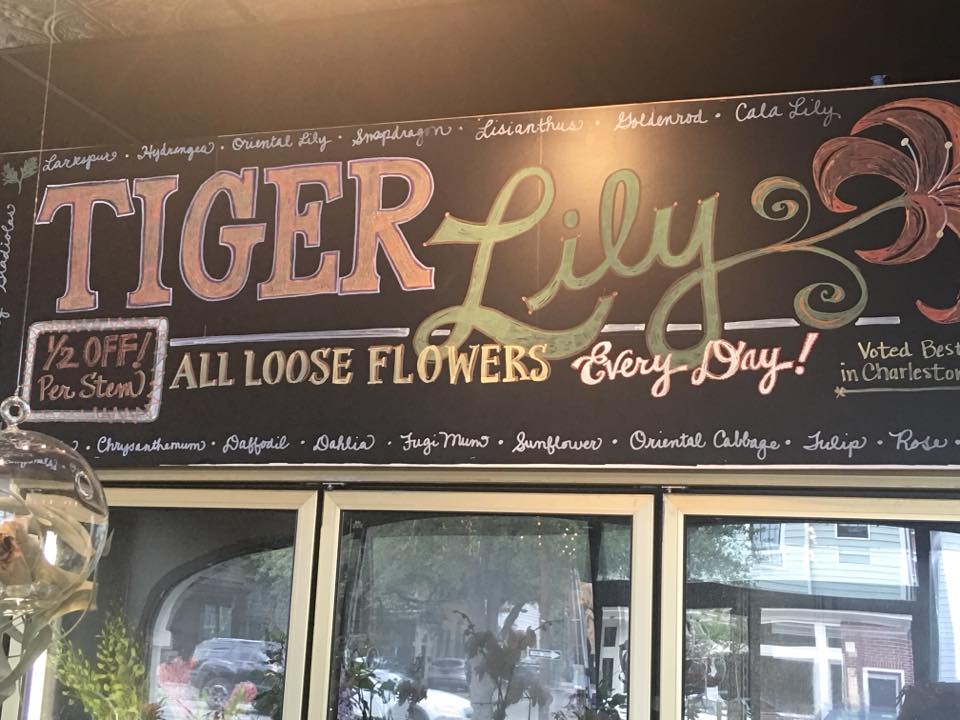 Caps and gowns will soon be replacing T-shirts and jeans for many college seniors and that means booming business opportunities if you have an institution of higher learning in your community.
With the College of Charleston, the Medical University of South Carolina and The Citadel within a two-mile radius, Manny and Clara Gonzales, founders of Tiger Lily Florist in Charleston, South Carolina, have had ample occasions to showcase their business (now owned by Jon and Lisa Holmes), especially at graduation time. During the College of Charleston's commencement ceremony, women wear white dresses and men don white dinner jackets. For the past 24 years, Tiger Lily has designed approximately 750-1,000 bouquets and 300-500 boutonnieres to accent the graduates' formal attire.
While May is no doubt one of the highest volume months for Tiger Lily (as is true for most retail florists), the shop is busy all year long, due in part to college functions.
There are abundant opportunities available for college town florists, if they want it, said Clara Gonzales, citing examples such as move-in days, where parents can purchase a little something green and easy to care for (such as succulents and air plants) for the dorm room, sorority rush season, promotional activities such as Petal it Forward and Women's Day giveaways, and, of course, graduation.
To appeal to students on a day-to-day basis, the shop offers many cash 'n carry specials including half price loose stems, pre-made hand-tied bouquets and little mason jar arrangements. "They know that can always get something for a good price if they walk into Tiger Lily," said Gonzales, who still consults with the new owners. Such deals are a hit with customers from The Citadel, a primarily male military college. "There are a lot of boys falling for those College of Charleston girls, so they appreciate being able to walk in a buy a single stem," Gonzales said. "Sunflowers are the first choice."
College campuses have also proven to be choice locations for promotional events, such as Petal It Forward. "The students are super excited, surprised, appreciative and love 'Petaling it Forward' and then spreading the word on social media," Gonzales said. "It's turned out to be a great marketing event for Tiger Lily."
In the same spirit, in recent years, the shop gave away two daffodil bouquets for Women's Day, finding that the female students came out in force. "It's total Girl Power — they even get dressed up and make it a little event — they look forward to it every year," Gonzales said.
Social media has been the best way to stay top of mind with the college crowd, Gonzales said "Since about 64 percent of Instagram users are between the age of 18 to 34, it would be crazy to not use this method to connect," she said. "We've noticed that Instagram Stories are super popular along with free giveaways, even if it's as simple as a single rose for birthdays. Or, we say 'if your name is Amber, come on down to the shop today, show us your ID and pick out your free flowers.'  They love it."
The shop also connects with the college crowd with "behind the scenes" posts, such as unwrapping succulents that just arrived, processing gorgeous flowers or loading vans for delivery. "They like the real stuff happening," said Gonzales. "They want to feel connected — not sold to."
All of this connection works out for the long term, too. Making such an effort to stay a part of the students' lives during their four years on campus, Tiger Lily has found that many of them return to Charleston for their weddings and, of course, to Tiger Lily for their flowers.
"We really feel like it's a long, important relationship and we value everything they bring to the table," she said of the students.
Renee Houston Zemanski is a contributing writer for the Society of American Florists.