Administrative Professionals Week continues to divide — and in some cases disappoint — florists. The weeklong holiday, observed this year from April 22 to April 28, was once a robust floral-giving event (and known as Professional Secretaries Week), but the name change in 2000, shifting workplace cultures and cultural norms have eroded sales: This year only about a quarter of retailers responding to the Society of American Florists' Spring Holiday Survey reported an increase in APW sales.
"[APW is] really becoming a nothing holiday," wrote one florist in Massachusetts. "The employees want a bonus day off or a cash bonus [and] many employers are getting restaurant gift cards.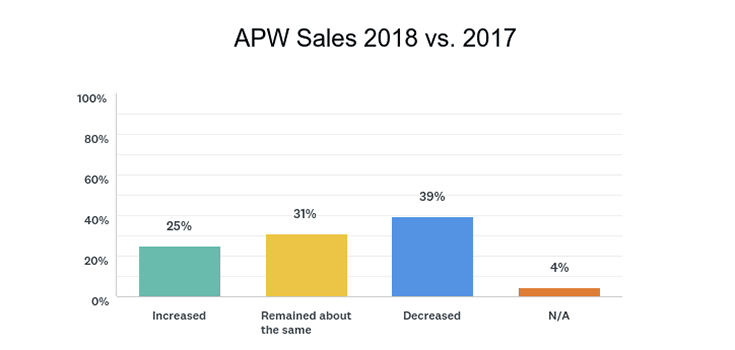 A florist in Minnesota agreed. "It's becoming tricky for bosses because they aren't sure anymore who fits the title and who will be offended," she explained. "I see this holiday sun-seting in the near future."
According to the SAF survey, 39 percent of respondents said APW sales decreased. About 31 percent said they remained the same. (A small percentage of respondents weren't sure of their returns.) Roughly 35 percent of respondents said the number of APW transactions decreased this year.
About 62 percent of total respondents said their level of APW promotions was about equal to efforts in 2017. Sixteen percent did not promote the holiday.
Some respondents maintain that, with some time and energy, APW still has potential.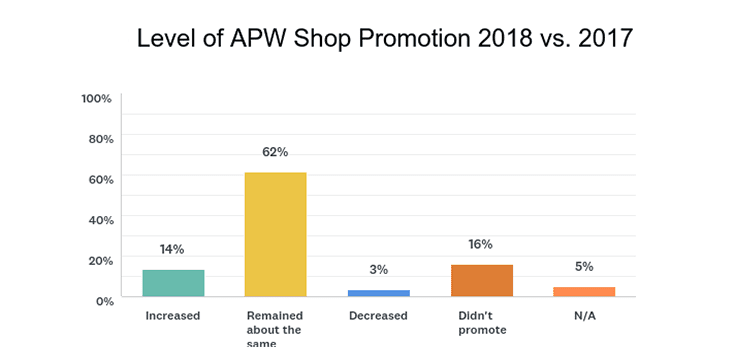 "We created three designs specifically for APW at a lower price point and put them on our website," wrote one florist in Arizona. "We showcased them on Facebook and Instagram and had a great response. We had two companies order over 10 of two of the designs for their teams. While the price point was under $25, we found that really worked for companies in our area."
Generating sales requires a lot of proactive planning, added another florist in Connecticut. "You really have to work to get more sales for this occasion," he said. "With less assistants and more automation, the number of potential recipients has gone down. I think getting an early message to an office manager is a great way to get some of those sales before they go to food delivery. Think out of the box and not just about business marketing. Try some schools and municipalities and doctor's offices. Get the message and offers out two weeks before the day. Also, market to the repeat senders."
Other highlights from the survey:
Among those who saw an increase, most (47 percent) said the gains were modest, between 1 and 5 percent; 27 percent saw increases of 6 to 10 percent. Top factors according to those who saw an increase included regional economy (27 percent); increased shop advertising and promotion (18 percent); and higher price points (10 percent).
Among florists who saw a decrease, 29 percent said the drop-off was between 6 and 10 percent. About 21 percent said the decrease was of 21 percent or more. Top factors among florists who saw decreased sales included competition from other gifts/non-floral vendors (18 percent); the regional economy (13 percent) and competition from mass marketers and supermarkets (12 percent).
The average purchase amount for APW transactions was $47. Cut flowers represented on average 75 percent of respondents' APW sales.
Did you miss our Mother's Day coverage? Check out additional insight from SAF's Spring Holiday Survey.