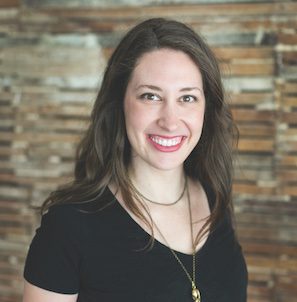 Sarah Bagle, Accent Décor
Sarah Bagle grew up in the floral industry, surrounded by family with a passion for innovation and design. Since joining her family's business in 2009, she has been an instrumental part of taking Accent Decor from a small company with a big idea to a growing business with over 150 employees and wide brand recognition. Sarah has helped foster Accent Decor's mission to inspire the floral industry with containers that are as design-centric as the floral arrangements that grace them. Sarah believes that Accent Decor's success drives the opportunity to make a positive change in the communities that Accent Decor touches, from employees to customers, to artisans across the globe.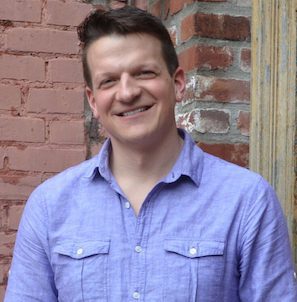 Sam Bowles, Allen's Flowers & Plants
Sam Bowles serves as general manager and creative director for Allen's Flowers and Plants in San Diego, CA and is also a business coach with FloralStrategies, a company focused on improving florists' confidence and customer service skills. Earlier in his career, he spent several years working at some of the biggest retail operations in the industry, including Nanz and Kraft in Louisville, Kentucky and QG Floral in New York City.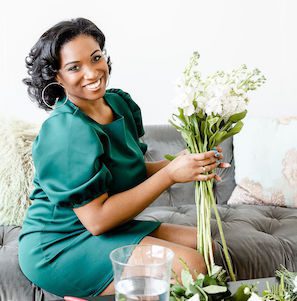 Valerie Crisostomo, One Soul Events and Black Girl Florists
Valerie Crisostomo is an event planner by trade, she studied hospitality at The Dedman School of Hospitality at Florida State University and began her career in lodging and events. Upon graduation, Valerie relocated to Atlanta and began a vibrant career in hospitality working at the St. Regis Atlanta. In the following years, she worked at a several event planning firms and ultimately assumed the Event Director position at The Hotel Clermont while simultaneously working as the lead designer and event planner at her own company, One Soul Events. During the pandemic, Valerie was searching for a community in the floral industry and sought out florists who looked like her. This led her to start Black Girl Florists – an organization with the goal to support and celebrate Black women in floristry. Black Girl Florists works to develop businesses and talent, while connecting Black women florists and sharing with the community.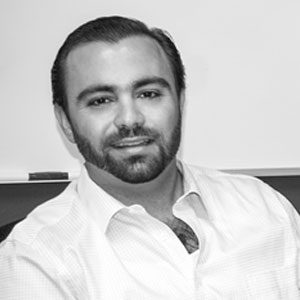 Eric Fernandez, Continental Flowers
Eric Fernandez is the president and general manager of Continental Flowers. After earning his bachelor's degree at The Wharton School, University of Pennsylvania, he began his career at Burger King Corporation. While at Burger King, he held various roles in mergers and acquisitions, franchise sales, and business intelligence analytics. In 2012 he achieved his long-term goal of returning to his family's business, Continental Flowers. He first took on the task of building a mass market program and team, and then had increasing responsibilities in operations, IT, and wholesale sales. At the end of 2021, Eric and his sister Tricia purchased the business from their parents. He serves on the board of directors of Association of Floral Importers of Florida, Wholesale Florists & Florists Supply Association, and IFPA's Floral Committee.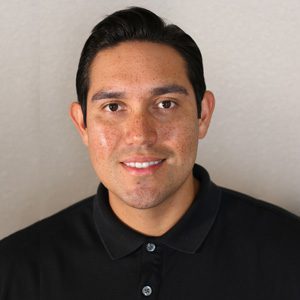 Irving Casiano Flores, Flower Shop Network
Irving Casiano is originally from Northern Mexico and came to the United States in 2003, in pursuit of the American dream. When Irving and his family first arrived in the United States, they did not speak English. Through hard work and dedication, Irving graduated from Senath-Hornersville High School (Missouri) as Salutatorian in 2008. Irving obtained a bachelor's degree in mathematics from Newman University (Kansas), where he graduated in 2012 with honors. Irving was also crowned Newman University's Homecoming King.
Mr. Casiano currently works at Flower Shop Network, Inc., where he's received numerous awards for his outstanding performance, including the prestigious Salesperson of the Year Award. Despite his young age, Mr. Casiano has achieved great accomplishments in the floral industry. In 2022, Mr. Casiano, was named Supplier Employee of the Year by the Great Lakes Floral Association.
Irving's career in the floral industry goes back ten years. Since joining Flower Shop Network, he has participated as a supplier at several floral conventions such as Great Lakes Floral Association, Texas State Florists Association, Florida State Florists Association, Tennessee State Florists Association, SAF Annual Convention, SAF Profit Blasts, NextGenLive, and many more.
In 2018, Mr. Casiano attended Congressional Action Days in Washington, DC, where he lobbied for Agriculture, Floriculture, and Immigration Reform. In 2019, Irving had the privilege of attending U.S. Senator Debbie Stabenow's Hall of Fame induction ceremony in Lansing, Michigan.
Irving loves the floral industry, has a passion for traveling, and enjoys being involved in the community. Irving is a member of the Northeast Arkansas Hispanic Professional Network, Paragould Chamber of Commerce, Paragould Young Professionals, and is an alumnus of Paragould Leadership Class XXIII.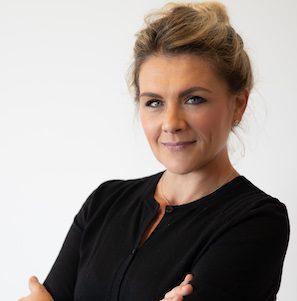 Jena Gizerskiy, Rosaprima
Jena Gizerskiy is a Sales Manager-North America for Rosaprima, a company dedicated to growing the most luxurious rose varieties in the world. Rosaprima's values of unequaled craftsmanship, sound business practices, and a belief that roses have a starring role in life's most precious moments, are exactly the kind of culture Jena values for her own career. Jena entered the industry with no prior floral experience but loved what she found at Rosaprima. Nine years later Jena is still proud to lead a Sales Team of six incredible winners.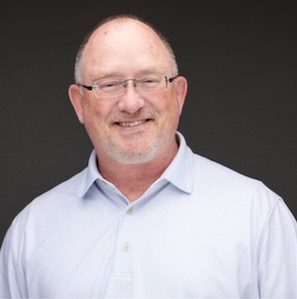 Trent Harshman, Syndicate Sales
Trent Harshman is the Director of Product and Purchasing. He has been at the helm of product development for over 30 years. He was hired at Syndicate's USA manufacturing plant in 1989 as a process engineer in the plastic molding department. Other duties included training and development, quality control, and safety. In 1992 transferred to Product Development Manager. Over the years, traveling the world and developing new products his passion for solving industries needs has kept him energized. He holds over 30 patents and now manages Product Development and Purchasing teams domestically and internationally.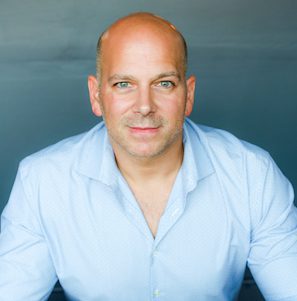 Adam Havrilla AIFD, PFCI, AAF, AIFD Certified Floral Evaluator/Judge
Adam Havrilla is an accredited member of AIFD, member of SAF's Professional Floral Communicators – International, and an Illinois Certified Floral Designer who prides himself on offering original and artistic floral design with the highest quality blooms from around the world. Adam has over 20 years of experience as a professional floral artist. He has achieved certification as an AIFD Certified Floral Evaluator/Judge. Adam had the honor of being inducted into SAF's American Academy of Floriculture because of his dedication to both the floral industry and community.
His original and artistic designs have garnered numerous awards, including first place in wedding bouquets and tablescape and twice won the coveted Iron Designer title from the International Floriculture Expo.
Throughout his career as a professional floral artist and speaker, Adam has given back to the industry through education and industry involvement. Adam believes the key to industry success is for all to have access to knowledge.
In 2022 Adam founded the organization Be The Color because he has seen first-hand what a difference floral artistry has the power to accomplish. He believes that humankind's visceral response to the beauty and color of flowers has innate power to unlock empathy and altruism.
Adam took on a new role in 2023 as the Create Director for The Elite Flower. In this position he will continue to work with amazing people to create new programs that are trend forward, client specific and a great value.
Corrine Heck, PFCI, Details Flowers
Corrine Heck founded Details Flowers Software to help event florists manage and scale their businesses effortlessly. Over the past 20+ years, Corrine has had experience in just about every part of the industry — transitioning from event designer to software developer to CEO along the way. Corrine's Details Flowers Software has grown from an idea hatched almost a decade ago into a robust solution with thousands of users spanning the globe, it is recognized as the official software and key procurement tool for the American Institute of Floral Designers National Symposium.
After winning the Rollins College Sponsored Venture Pitch Grand Prize in 2016, Corrine used that momentum to continue her mission: helping event florists grow their bottom line with custom-designed automation software. From there, she hasn't stopped improving Details. Every update and every feature rollout is thoughtfully designed and implemented by her in-house, completely U.S. based, female-led team. Details Flowers Software is headquartered in Ormond Beach, Florida, where Corrine lives with her husband of 22 years, and their three children.
Dr. Breigh Jones-Coplin, Black + Blossomed, LLC
Dr. Breigh Jones-Coplin received her PsyD in Clinical Psychology at the University of Denver's Graduate School of Professional Psychology and currently practices as a mental health clinician and sport psychology consultant. Breigh also has a Master's degree in Sport and Performance Psychology from University of Denver and currently serves as the Clinical Assistant Professor for the same program.  Dr. Breigh is also the owner and founder of Black + Blossomed, LLC - a floral design company she created to showcase Black art and ignite a movement away from merely surviving as a community to thriving. Dr. Breigh is passionate about intersecting the world of flowers and mental health and recently opened her first brick and mortar for Black + Blossomed, which is spearheading a movement of using flowers as a vessel for healing, understanding self, and appreciating the world around us.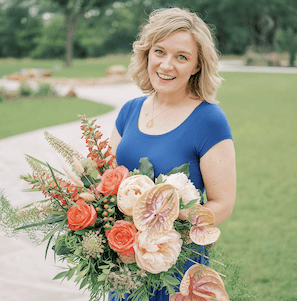 Sarah LoBue, AIFD, Main Street Florist
Sarah LoBue AIFD is an accredited floral designer and plant enthusiast with passion for education through social media. She values authenticity and honesty in her content creation for her retail flower shop, Main Street Florist. Through trial and error, she has made social media a major tool in connecting with her audience and her customers on Facebook, Instagram, YouTube, and Tiktok.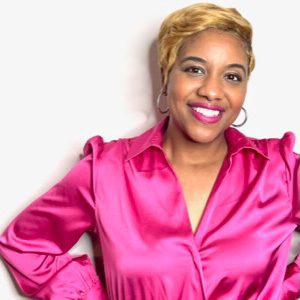 Talicia McCall, Ambiance by Lovie
Talicia McCall is a passionate and innovative Floral Designer, Education Administrator, and owner of Ambiance By Lovie, an Interior Floral Design company. Talicia works with clients who desire to incorporate flowers as decor to enhance the ambiance in their space. Ambiance By Lovie creates exquisite floral arrangements from fresh and high quality artificial blooms and provides unique gifting arrangements, subscription services, custom floral design services, and more!
Talicia has a mission of celebrating women and girls while encouraging them to celebrate themselves daily and to always use their voices effectively in order to make their mark in the world. She has provided florals for individuals, corporate offices, several Women's Social groups, Tabitha Brown, Kate Spade NY, and The Boris Lawrence Henson Foundation. She is a founding member of Black Girl Florists and Black Women Mean Business Association.
Talicia earned a Bachelor's Degree in Human Sciences from The University of Alabama and a Master's Degree in Education (Learning, Design, and Technology) from The University of West Alabama. She is a Certified Family Life Educator and has over 15 years of combined education and administrative experience.
In her life outside of the school setting and "playing" with flowers, you can find her cuddled up with a book or magazine, tea, and cozy socks, dressed up going out on the town, spending time with her daughter or whatever serves her well at the moment. She likes to prioritize self- care and loving herself well.
To stay up to date with Talicia and Ambiance By Lovie, follow them on Facebook and Instagram or visit their website for more information.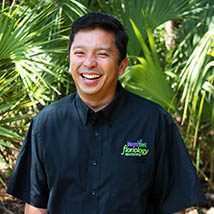 Renato Sogueco, AAF, PFCI, Floriology powered by BloomNet
Renato Sogueco joined Bloomnet as vice president of digital strategy and education in June 2016. Previously, he was the chief information officer for SAF where he oversaw the association's computer and network systems and explored new technologies relevant to the floral industry. As SAF's first webmaster, he played a leading role in developing SAF's websites. He has a bachelor's degree in psychology and broadcast journalism from Concordia University in Montreal.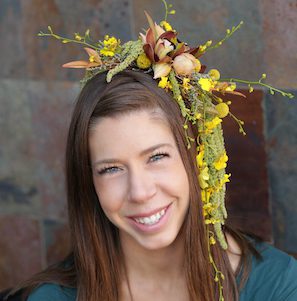 Kelsey Thompson, AIFD, CFD, Bloom Floral & Home Studio
Kelsey Thompson, AIFD, CFD is a multi-passionate business owner, designer, coffee addict and customer experience strategist. Her retail shop, Bloom Floral + Home Studio is located in Algona Iowa and is a community staple. Kelsey is the President of her local Chamber of Commerce, and was recently awarded the Algona "Retailer of the Year" as well as the 2022 SAF Sylvia Cup.   In addition to teaching hands-on courses and mentoring other florists, Kelsey runs  "Petals & Profits," which is an online resource and content membership with a focus on helping floral shops with business and marketing. Her podcast "The Retail Florist" can be found on your favorite listening platform. Her true love is education, both as an educator and as a student who is constantly learning and growing.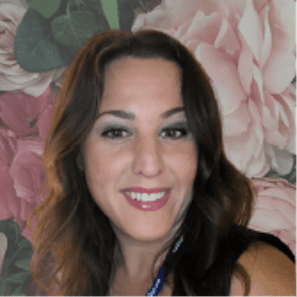 Laura Walsh, Smithers Oasis
Laura Walsh is the Director of Marketing for Smithers-Oasis North American Floral. Having spent her life in agriculture, she joined the floral industry five years ago and brings over 17 years of marketing experience. Laura has her business undergraduate degree and her MBA from Kent State University. Over the years, Laura has taught marketing courses at the collegiate level and enjoys coaching and mentoring young business professionals. Laura resides near Smithers-Oasis' corporate headquarters in Kent, Ohio. She is married to her husband Tim, has a collection of fur babies, and enjoys yoga and floral design.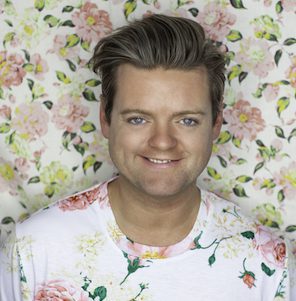 Derek Woodruff, AAF, AIFD, CFD, CF, PFCI, Floral Underground
Derek joined the floral industry at the age of 16 where he began learning floral design in vocational school and working for a local florist. Since then, he has continued to study the trade through institutes such as Michigan State University, the Michigan Floral Association (MFA), and the American Institute of Floral Designers (AIFD). In 2008 he launched his own business, Floral Underground, which has gone through many a metamorphosis to become the business that it is today. Derek is a captivating speaker who finds particular joy in helping audiences find inventive ways to use new and existing products. As an industry educator, Derek has a "big picture" perspective on industry trends, and how florists can make the best practical and artistic use of materials. He enjoys presenting on stage, in hands-on workshops, and also online to audiences of floral designers and consumers alike. In addition to being an educator, Derek considers himself a "competition designer" spending many years polishing the practice of live floral design competition. This love of competition has won him numerous awards both in and out of the industry, including the MFA's Chuck Bannow Award, MFA's Designer of the Year (twice), AIFD's Bobbi Cup (Thrice), Chicago's Best in Blooms Competition, second runner-up on a national television floral design competition reality show called: "The Arrangement", was the winner of the 2016 Sylvia Cup Design Competition, and was the runner up in the 2018 America's Cup Competition.