David Armellini, Armellini Express Lines
David Armellini is the President and CEO of Armellini Express Lines, Inc., Palm City, Florida. Armellini Express Lines was founded by Jules Armellini in New Jersey after WWII and is today the largest transporter of fresh, cut flowers throughout the United States with terminals in California and Florida. Having graduated from Lynchburg College in 1984, David worked in all aspects of the business including safety, scheduling, maintenance, and floral transport sales for several years. In 1993, he was promoted to Executive Vice-President of Sales and Marketing for the corporation, and later to include all subsidiaries. With increasing emphasis on quality, Armellini engaged in state-of-the-art technologies to gain market share over past years. David has directly overseen many of these improvements in order to increase the corporation's competitive advantages. Residing in Martin County, Florida, with his wife and two children since 1984, David has been an active community leader serving on the Stuart-Martin County Chamber of Commerce. David is a member of several industries related organizations including former President of the Wholesale Florist and Florist Supplier Association (WF&FSA), The Society of American Florists Government Relations Committee, the PMA Floral Data Standard Committee and currently on the board of the Florida Trucking Association.
Sarah Bagle, Accent Décor
Sarah Bagle grew up in the floral industry, surrounded by family with a passion for innovation and design. Since joining her family's business in 2009, she has been an instrumental part of taking Accent Décor from a small company with a big idea to a growing business with over 100 employees and wide brand recognition. Sarah has helped foster Accent Décor's mission to inspire the floral industry with containers that are as design-centric as the floral arrangements that grace them. Sarah believes that Accent Décor's success drives the opportunity to make a positive change in the communities that Accent Decor touches, from employees, to customers, to artisans across the globe.
Ryan Black, Jet Fresh Flowers
Ryan Black, Marketing and Media Director of Jet Fresh Flower Distributors and Jet Fresh Flower Growers, S.A. Ryan's role is to develop, design, and deploy all of Jet Fresh Flowers, Jet Fresh Flower Growers, and affiliated brands' marketing content and strategies.
Since 2012, he's invigorated the wholesale flower industry with his graphic designs, self-produced videos and content, company merchandise, and memorable trade shows and events which have all amassed great success for Jet Fresh Flowers worldwide.
4th-generation in the flower industry, Ryan has been hands-on gaining a unique sense of the flower business in its many forms. From working inside a wholesale flower warehouse to installing weddings and events — even designing and selling flowers for a retail flower shop — Ryan has a truly enriched perspective of the flower industry and the many stages in which flowers are appreciated, thus allowing him to market wholesale flowers so successfully.
Although Ryan has worked around flowers his entire life, he's always been an artist first. In 2011 he graduated from FAU with a B.A. in Communications focusing on his creative passions of Computer Animation and Graphic Design where he then combined his knowledge and experience to make Jet Fresh's marketing a household name.
Santiago Brown, Ball FloraPlant
Santiago Brown is the Director of Breeding and Product Development at Ball FloraPlant (a Ball Horticultural Company), he is based in Arroyo Grande, California. Between several research stations and a talented international team, he oversees breeding and trialing as new genetics are evaluated and launched worldwide (mainly through Ball Hort distribution companies and partners). He holds a B.A. in Biochemistry and Molecular Biology (with a Minor in Business Management) from Boston University (Massachusetts), and a M.Sc. in Plant Breeding and Genetic Resources from Wageningen University (Netherlands).
Santiago has dedicated most of this professional life to vegetative breeding of both cut flowers (14 years) and annual flowering plants (6 years). Through his education and work experience Santiago has had the opportunity to collaborate with many notable horticulture companies and research institutions in North America, Latin America, Europe, Africa and Oceania. From starting a breeding company to using traditional crossing or advanced molecular breeding techniques, Santiago has experienced various sides of the vegetative ornamental breeding world.
Mercedes Castro, In Bloom Florist
Mercedes Castro is the Marketing Manager at In Bloom Florist in Orlando, FL. She worked as a product photographer for over 5 years in various industries, and never knew she would end up in the flower world. Food photography is her first love but she has found so much creativity working with flowers and plants. In 2020, Mercedes started as the Content Coordinator and recently took on the Marketing Manager role. She serves as lead in the overall vision of In Bloom's brand, and strives to build In Bloom's social media presence with photography and informative videos. Mercedes believes that keeping up with trending content pieces, providing education through digital media, and working to create a consistent brand is essential. Creativity fuels Mercedes and the floral industry is nothing short of a creative family all working together to bring joy to others.
Nic Faitos, Starbright Floral Design
Nic Faitos is the owner and founder of Starbright Floral Design, Inc. Nic goes by the title of Senior Partner and he started the company in 1994. Prior to Starbright, Nic has lived, worked and studied in California, Greece, Florida and New York in that order. After attending the University of Florida and moving to New York City, Nic was seeking ways to fuse his passion for creativity with a true love of marketing. Always looking for new and creative ways to present products, find needs and create solutions. His career traveled all of the 1980's in publishing, technology and financial sales. 
A little over two decades ago Nic found his calling in the floral industry, pretty much by accident and in a brainstorming session when visiting with a close friend and client who owned a florist. What Nic realized is that flowers were a product that had many forms of marketing opportunities that were just as creative and just as unique as the designs one could create (events, corporate human resources, hospitality industries, trade shows, personal retail and so much more). 
In the time that has passed, Nic has challenged every standard and every way that things may have been done in the past – all of which resulted in a brand new way to see the floral industry. Starbright has grown from a single employee to seventy-five non-seasonal team members. Never has the company experienced a down year in revenue and is by every measurable standard the largest and most well-known floral brand in New York City. Featured on ABC News, The Wall Street Journal, Crain's Business and at a presser with former Mayor Bloomberg, Faitos clearly believes that there are more ways to market, promote and build the floral business than there are possible ways to arrange the countless varieties of flowers in any composition. 
Above all though, for Starbright it is all about setting the standard in customer service and preserving a stellar reputation. Starbright is the most reviewed and across the board most well thought of brand in Manhattan.
Eric Fernandez, Continental Flowers
An unapologetic Miamian, Eric prides himself in building his career in his hometown, and restlessly finds opportunities to contribute back to his community. After earning his bachelor's degree at The Wharton School, University of Pennsylvania, Eric returned to Miami and began his career at Burger King Corporation. While at Burger King, he held various roles in M&A, Franchise Sales, and Business Intelligence analytics.
In 2012 Eric completed his long term goal of returning to his family's business, Continental Flowers. Since having worked as a warehouse picker his first summer of high school, he sought to pursue his education and career formation to best contribute back to his second home. Once joining on a full-time basis, he first took on the task of building a Mass Market program and team, and then began taking on increasing responsibilities in Operations, IT, and Wholesale Sales. At the end of 2021, Eric & his sister Tricia purchased the business from their parents. Eric is the President/General Manager of Continental Flowers.
Believing that a strong industry is crucial to corporate strategy, Eric also volunteers with various industry organizations. He serves on the board of directors of Association of Floral Importers of Florida, Wholesale Florists & Florists Supply Association, and IFPA's Floral Committee. He also volunteers on a committee to draft a Marketing & Promotional Order for the Cut Flowers & Greens industry.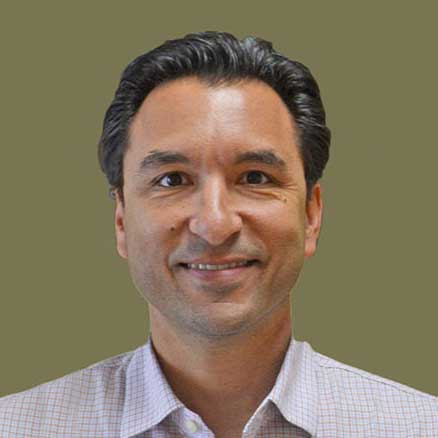 Oscar Fernandez, Equiflor/Rio Roses
Oscar Fernandez is director of sales at Equiflor Corporation in Miami. An industry member for 28 years, he has expertise in business development, sales, marketing, negotiating and strategic planning. Fernandez earned an associate's degree from Miami Dade Community College and a bachelor's degree from Florida International University.
Rodi Groot, Sun Valley Floral Group
A 40-year floral industry veteran, Rodi started his career at his mother's flower shop in downtown Amsterdam before attending the floricultural college in Aalsmeer, the Netherlands where he graduated with a bachelor's degree in Sales Management.
He spent a year and half at Multiflora Greenhouses in North Carolina before getting on the I-40 and driving to Carpinteria, California where he joined Brand Flowers, which was a new grower at the time. Rodi spent 16.5 years with Brand Flowers, starting as a Freesia grower then the warehouse manager and eventually moving into sales where he became Director of Sales and Marketing. In 2007 Rodi joined The Sun Valley Floral Group where he held various positions and is currently the Director of Sales.
Rodi has held positions on SAF's Growers Council and served as chair of the CCFC Promotion Committee where he helped launch the Certified American Grown and Field to Vase campaigns. His favorite flower is Freesia, favorite sport is soccer, and favorite color is Dutch orange (go figure).
Erik Hagstrom, Albin Hagstrom & Son
Erik Hagstrom is the General Manager of Albin Hagstrom & Son, Inc. in Pierson, FL. Pierson is known as the "Fern Capital of the World". Albin Hagstrom is a family-owned business, and Erik grew up there where he worked in the shed after school and summers, and then every job between, mostly unpaid, until an opening in the family business brought him back to agriculture. Erik has now been at Albin's for 26 years. This summer, Albin's will celebrate 95 years of growing fresh cut greens for the floral industry. Albin Hagstrom is a proud member of Certified American Grown, Society of American Florists, Floral Greens Farmers of Florida, CalFlowers, and many local organizations.
Jessica Kegerreis, Syndicate Sales
Jessica started her career whilst enrolled in college as an intern for her Photography professor at a branding and design studio in Indianapolis, IN and quickly worked her way up to Creative Director after just 8 years. She then moved on to a marketing agency where she designed, built, and managed over 200 websites, and successfully developed complementary, omni-channel marketing campaigns for nearly half of the projects. As a result, Jessica has developed a keen understanding of how creative solutions and marketing strategies can fuel growth.
Throughout her career, Jessica has used her photography experience from family photo sessions, weddings, and senior pictures to product images and full-scale catalog photoshoots to better her personal and professional advancement.
Jessica is currently the Senior Marketing and Creative Manager at Syndicate Sales, Inc. based out of Kokomo, Indiana. With 15+ years of experience in the home and garden industry and 5 years of experience in the floral trade, Jessica offers both strategic and creative solutions for our vast industry.
Ellie LaFever, Flower Clique
Growing up in a flower shop and learning from her mother, Ellie is a born and bred flower child. Today, her creative progression and love for flowers have blossomed into her role as Creative Director at Flower Clique. Her background in graphic and interior design, coupled with her floral expertise, shapes the new perspective she brings today. She's passionate about educating modern-day floral professionals and consumers alike. Her weekends are spent learning new skills, wine-tasting, and taking her Chiweenie, Roma, on new adventures.
Jackie Levine, Central Square Florist
Jackie Levine has worked at her family's flower shop, Central Square Florist, since she was a teenager. In high school, she'd help out at the family florist after school. Through college, she worked during weekends and breaks. She fully joined the family business in 2015. Jackie is the 4th generation and manages the shop alongside her father David and sister Michelle. She is passionate about community engagement and connecting her venerable flower shop with her neighborhood and beyond.
Jodi McShan, AAF, AIFD, CFD, TMF , McShan Florist
Jodi McShan is a third generation florist in Dallas, Texas. Following in the footsteps of her grandfather and father, she truly cares about the floral industry and enjoys helping all succeed. In addition to design presentations, Jodi speaks on best business practices and legal pitfalls that many florists find too late. A florist and an attorney, Jodi enjoys speaking to the floral community and her local community about flowers and helping others appreciate our industry.
Cameron Pappas, Norton's Florist
Cameron Pappas is vice president and owner of Norton's Florist in Birmingham, Alabama. He currently serves on SAF's Next Gen Task Force and was a 2018 SAF Convention speaker. A graduate of Auburn University with a bachelor's and master's degree in accounting, he has expertise in financial management, marketing and technology. He is a member of the FTD Florist Advisory Board and in 2018 was named one of the "Top 40 Influencers Under 40" by Birmingham Magazine. Norton's has been in business for 99 years—81 years with the Norton family, and 18 with the Pappas family.
Samantha Pascal, Penny's by Plaza Flowers
Samantha Pascal is the General Manager and Director of Education at Penny's by Plaza Flowers where she started her floral career 20 years ago. She was always creative and found her passion for flowers when she started at the shop as a teenager. Samantha oversees the daily operations of the shop while searching for ways to improve policies, procedures, and costs. Her mission is to train her team to deliver exceptional customer service and unforgettable products. She spends her days expanding the brand and continues to bring the joy of the flower trade to the Philadelphia area through her spectacular floral designs.
Renato Sogueco, AAF, PFCI, Floriology powered by BloomNet
Renato Sogueco joined Bloomnet as vice president of digital strategy and education in June 2016. Previously, he was the chief information officer for SAF where he oversaw the association's computer and network systems and explored new technologies relevant to the floral industry. As SAF's first webmaster, he played a leading role in developing SAF's websites. He has a bachelor's degree in psychology and broadcast journalism from Concordia University in Montreal.
Melanie Spilbeler, FreshPath Marketing
Part creative and part analytical, and 100% ambitious. Melanie has spent over 15 years in positions centered around consumers, their preferences, and how to provide a better experience for them. Additionally, during her tenure at ExactTarget, a digital marketing SAAS provider ultimately acquired by SalesForce, Melanie gained a keen interest in data-driven customer insights and how to maximize a brand's reach and potential through highly personalized campaigns. Prior to co-founding FreshPath Marketing, LLC, she was the Director of Marketing at Syndicate Sales for nearly five years. She quickly became immersed in the floriculture industry developing e-commerce experiences, fostering one-of-a-kind brand partnerships, and launched numerous new products and programs with Syndicate. 
Melanie's greatest strength lies in her ability to analyze data points and inputs, understand how they are connected and provide actionable recommendations. She is acutely aware of the challenges facing many businesses today: lack of resources, identifying the right technology and driving its adoption and developing effective campaigns. Melanie works diligently to help implement lasting solutions to make her clients' businesses more successful. 
Melanie currently serves as the chairperson for the Marketing Committee and a Board Member for WF&FSA. She is also an active member of the SAF Wholesale Council.
Lori Wilson, Flower Clique
As the Director of Community for Flower Clique, Lori brings her background of 20+ years in education and her passion for connection to our ever-changing industry. Her focus is on helping business owners lead their team with excellence, with emphasis on sales and leadership effectiveness, employee motivation, and transformative mentoring. Lori's undeniable passion for ongoing education has led to roles as a presenter and panelist at the Society of American Florists and Texas State Floral Association. She is the co-host of a top floral podcast, The Business & Pleasure of Flowers, has over twelve years of experience in the floral industry, and is the mother to three wonderful children and one needy dog named Bo.
Derek Woodruff, AAF, AIFD, CFD, CF, PFCI, Floral Underground
Derek joined the floral industry at the age of 16 where he began learning floral design in vocational school and working for a local florist. Since then, he as continued to study the trade through institutes such as Michigan State University, the Michigan Floral Association (MFA), and the American Institute of Floral Designers (AIFD). In 2008 he launched his own business, Floral Underground, which has gone through many a metamorphosis to become the business that it is today. Derek is a captivating speaker who finds particular joy in helping audiences find inventive ways to use new and existing products. As an industry educator, Derek has a "big picture" perspective on industry trends, and how florists can make the best practical and artistic use of materials. He enjoys presenting on stage, in hands-on workshops, and also online to audiences of floral designers and consumers alike. In addition to being an educator, Derek considers himself a "competition designer" spending many years polishing the practice of live floral design competition. This love of competition has won him numerous awards both in and out of the industry, including the MFA's Chuck Bannow Award, MFA's Designer of the Year (twice), AIFD's Bobbi Cup (Thrice), Chicago's Best in Blooms Competition, second runner-up on a national television floral design competition reality show called: "The Arrangement", was the winner of the 2016 Sylvia Cup Design Competition, and was the runner up in the 2018 America's Cup Competition.