The COVID environment has consumers flocking to flowers and plants as a convenient, beneficial and safe gift — are you ready for that potential surge in sales?
Sponsored by FTD and free to SAF members, SAF's new Holiday Success Series will help you maximize sales and profits during peak buying periods by focusing on topics like website optimization, staffing, sourcing and logistics. Get off the treadmill of your week to take a step back and reflect, unwind and plan for successful holidays in this pandemic environment. Check out what past attendees are saying about the value of SAF events!
Holiday Success Series virtual events will include:
30-minute panel with insight from experienced industry members from across segments
15-minute Q&A session
Peer to peer roundtables where attendees will have the opportunity to talk in smaller breakout rooms to share ideas
Design demonstration and 30-minute happy hour, with some interactive surprises built in to keep participants on their toes
Join us for the entire session (3:00-5:00 p.m. ET) or just the portion that works for your schedule—the format is flexible!
GEAR UP FOR VALENTINE'S DAY
Friday, December 4 | 3:00 ET
Valentine's Day 2021 falls on a Sunday, during a holiday week and in the midst of a global pandemic. Feeling overwhelmed? Join us for a targeted panel discussion that features cross-segment insight followed by Q&A time and peer-to-peer roundtable discussions focused on how industry members are turning challenges into opportunities and working through questions related to supply chain slowdowns, logistics, operations, safety, marketing and more. As the discussion winds down, a virtual happy hour and design demonstration will help you reconnect with industry friends and get the inspiration you need to kick-off a strong, successful Valentine's Day.
Pal-entine's Day Happy Hour + Design Demo
Ever since the NBC sitcom "Parks & Rec" introduced the concept of "Galentine's Day" 10 years ago, Americans have increasingly been finding ways to celebrate family members and friends on Feb. 14. This year, with social distancing measures still in effect, your customers will likely be looking for ideas on how to share the platonic love with more people in their lives. Join FTD Education Consultant Ann Jordan AIFD, AAF, MMFD, for a "Pal-entine's" Day-themed Happy Hour + Design Demo. Jordan will share ideas and inspiration on how to design, market and talk with customers about Valentine's Day floral designs created for family members and best buds — including advice on how this approach can help you spread the love beyond red roses and sell a broader spectrum of the flower colors and varieties you have in stock this year.
---
Valentine Mocktail Recipe
Download the pdf with the mocktail recipe
Schedule at a Glance:
3:00: Panel Discussion
3:30: Panel Q&A
3:45: Roundtables/Breakout Discussions
4:15: Key Takeaways
4:30: Happy hour + design demo
All times ET.
Discussion Questions:
What's keeping you up at night right now as you think about Valentine's Day 2021?
What are you planning to do differently this year in your operations, to manage workflow or delivery?
What about your marketing approach?
How are your goals and tactics this year different?
---
Pal-entine's Day Design Guidelines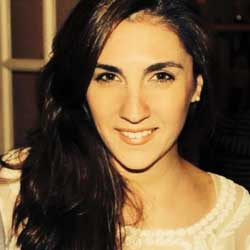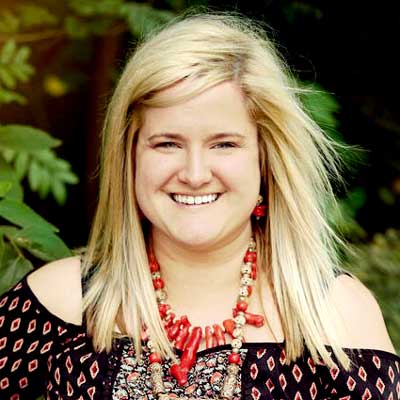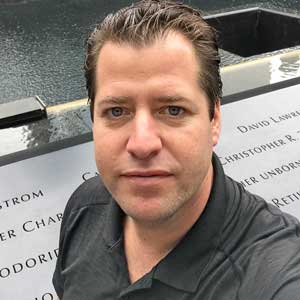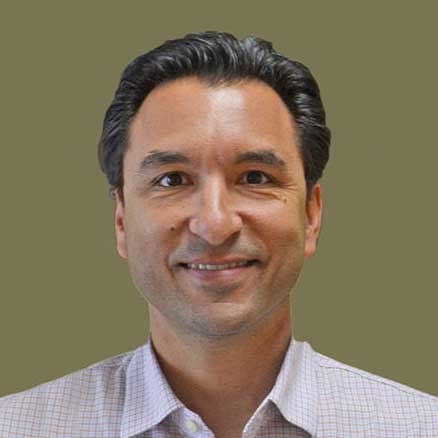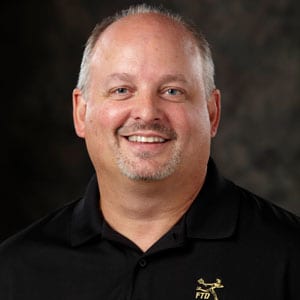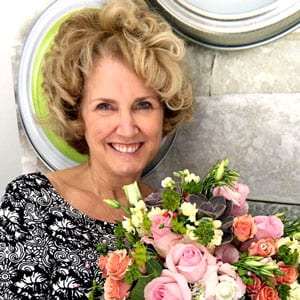 Ann Jordan AIFD, AAF, MMFD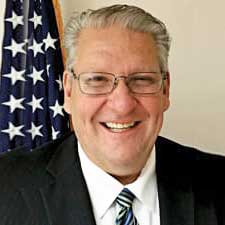 Carly Anechiarico, a member of SAF's Next Gen Task Force, is the marketing manager and content designer at Blossom Flower Shops, which has two locations in Westchester County, New York. The shop has a year-round team of 10 full-time and four part-time employees.
Lenzee Bilke co-owns Madeline's Flowers in Edmond, Oklahoma, a third-generation family business where she works alongside her sister, Lacee, and mother, Barbara. The shop has one location and three full-time and five part-time employees year-round.
Anton Engelmann is the owner of Town and Country Gardens in Geneva, Illinois. The retail flower shop has four locations and a year-round staff of 14 full-time and 22 part-time employees.
Oscar Fernandez is the director of sales for Equiflor-Rio Roses in Miami and a member of SAF's board of directors.
Keith Harbison, AIFD, is FTD's senior manager of florist quality. Harbison has more than 30 years of experience in the industry, including owning his own shop and design school.
Lenny Walker is vice president of sales and operations at Kennicott Brothers in Chicago and a member of SAF's Wholesalers Council.
DESIGN DEMO/HAPPY HOUR DESIGNER
Ann Jordan AIFD, AAF, MMFD, is an FTD education consultant and the main instructor for FTD's Boot Camp education series. With more than 30 years of retail floral experience, Jordan has instructed design classes and hands-on workshops throughout North America, including at the world-renowned New York Botanical Gardens. She served as president of the American Institute of Floral Designers' president from 2012 to 2013.
COUNTDOWN TO CHRISTMAS
Friday, October 23 | 3:00 ET
Join us for a panel discussion, Q&A time, roundtable discussions and a holly jolly virtual happy hour and design demonstration to help you and your shop prepare for a successful December holiday season!
Schedule at a Glance:
3:00: Panel Discussion
3:30: Panel Q&A
3:45: Roundtables/Breakout Discussions
4:15: Key Takeaways
4:30: Happy hour + design demo
All times ET.
Holly Jolly Happy Hour + Design Demo:
As we continue our Countdown to Christmas, join Deborah De La Flor, AIFD, PFCI, for a festive preview of the latest color trends for the 2020 holiday season! Grab your cocktail (or mocktail–see recipe below!) as Deborah  — live from her retail flower shop in Cooper City, Florida — creates three unique floral designs based on unconventional and trendy color combos, popular rustic and woodlands styling, and crowd-pleasing contemporary aesthetics.
Why attend? This event will help you:
Forecast Sales: What can the spring holidays and Thanksgiving tell us about December sales expectations?
Prioritize for Profits: You can't be all things to all people—learn how to focus on what will have the biggest bottom-line impact.
Be Proactive: Hear strategies on managing and motivating your team and creating "plan B's"—especially if new outbreaks complicate operations and staffing.
Ramp Up Social: Whether you're new to social or a seasoned pro, you can up your game.
Get Supply Chain Answers: Suppliers and wholesalers will answer your lingering—and looming—holiday supply questions.
Learn from Your Peers: Use the peer to peer roundtables to hear more ideas and implementation strategies.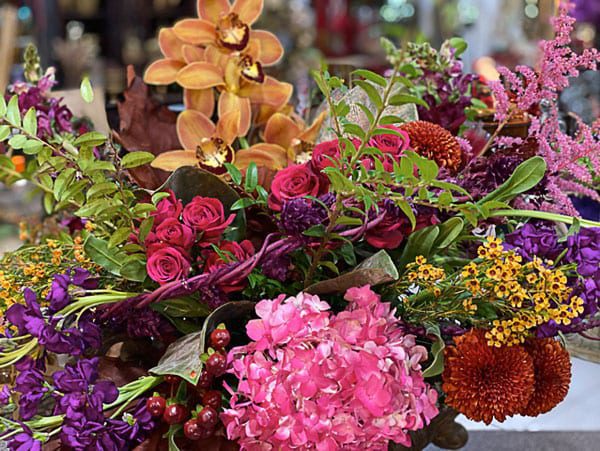 ---
Cocktail/Mocktail Recipe: The St. Nick Flip
Cranberry Juice 1. Oz – perfectly Christmas-y!
Pineapple Juice 1 oz. – some sweet acidity to go along with the tart cranberry flavor.
Orange Juice – 1 oz another slightly Christmas-y flavor with a great citrus tang.
Sprite – 1 oz or sparkling water (optional).
Vodka – 1 oz. (optional) your choice to create an adult beverage.
Ice – Ice is key and makes this cold and wonderful to sip!
Sugar – (optional) used to make the rims look fancy.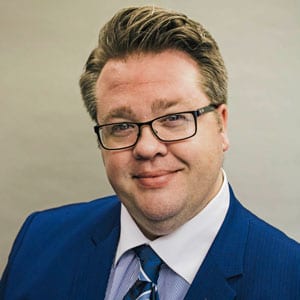 Justin DeGonia, AIFD, CFD, PFCI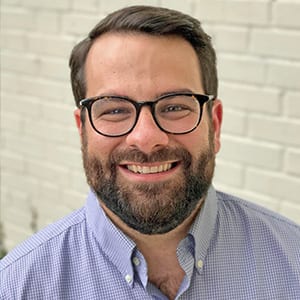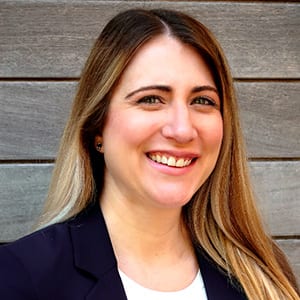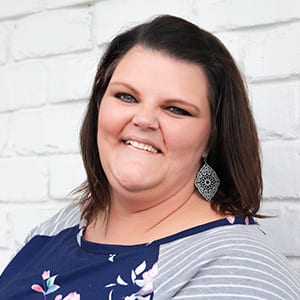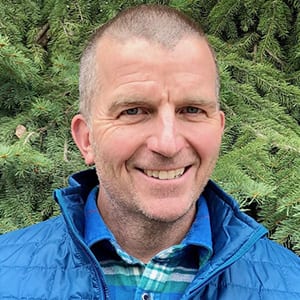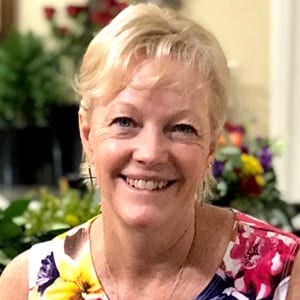 Deborah De La Flor, AIFD, PFCI
Justin DeGonia, AIFD, CFD, PFCI, owns New Leaf Flower & Plant Shop in Poplar Bluff, Missouri. The single location shop has a year-round staff of six full- or part-time employees.
Scott Isensee is the general manager of Frank Adams Wholesale Florist, an importer and distributor of cut flowers, greens, floral supplies and home décor headquartered in Portland, Oregon since 1954. He has worked in the floral industry for 45 years.
Cameron Pappas is the vice president and owner of Norton's Florist, Events & Gift Baskets in Birmingham, Alabama. He is certified public accountant and a member of SAF's Next Gen Taskforce. Norton's has one location, 21 full-time and three part-time year-round employees.
Taryn Rayment joined FTD as chief marketing officer in April 2020. She brings extensive experience in global marketing, customer analytics and ecommerce. Prior to joining FTD, she held leadership positions at Cole Haan, running all retention and acquisition marketing efforts, and Tumi, managing digital marketing and analytics. Rayment holds a degree in marketing from Rutgers Business School.
Brenda Sterk is the production, delivery and inventory control manager for Eastern Floral, which has been dedicated to serving West Michigan since 1950. Sterk has worked in the floral industry for 25 years. Eastern Floral has 25 full-time and 10 part-time year-round employees.
F.J. Trzuskowski is the vice president of sales at Continental Floral Greens, where he oversees all aspects of domestic and international sales of the cut greens and pre-made bouquet businesses. He has 28 years of experience working in the floral industry.
HAPPY HOUR PRESENTER
Deborah De La Flor, AIFD, PFCI is one of America's premier floral artists and enjoys worldwide acclaim as one of the finest floral designers in the industry. She is constantly in demand as she travels across the globe giving design demonstrations and educational seminars, sharing her talents and creating floral trends.
Thank you SAF for helping us make sense of what is happening in our world of flowers through this pandemic. The information that we have gleaned from your series of webinars has answered many questions and helped us to make decisions that affect our business. I just want to say keep up the great work! 
I've always followed SAF and wanted to go to your convention. The information you put out early on in the pandemic was so instrumental to me. I reached out a couple of times to staff for more help and always got the help I needed.
Thanks for a wonderful first day [of SAF's Reinvention Summit].  It's great to 'attend' via Zoom. This way we can still be at the shop as needed, get a fabulous education and enjoy the company of our peers in just a few hours.