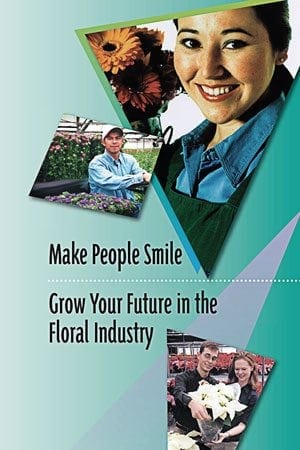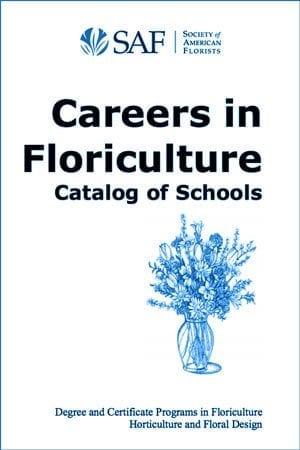 Make People Smile: Grow Your Future in the Floral Industry
Click here to download free PDF.
You also can order print copies (quantity discounts are available). For details contact SAF Member Services.
FFA Career Development Awards
Looking for a way to help future florists? The national FFA Career Development (CDE) Awards are educational activities created to orient students into agriculture fields. The activities are sponsored in part by Ball Horticulture Co. and the American Floral Endowment and organized by the National FFA Organization (formerly the Future Farmers of America).
For more information or to support this program, click here.
Careers in Floriculture: Catalog of Schools
Find the school that's best for you with this this helpful list.  Click here to download free PDF
American Floral Endowment
Floriculture Scholarships
For detailed information on other educational opportunities in floriculture including internships, please visit the American Floral Endowment.
AIFD Certified Floral Designer Designation Program
With the ultimate goal being to obtain the stature as an Accredited member of the American Institute of Floral Designers (AIFD), aspiring floral designers must first earn the Certified Floral Designer (CFD) designation.
Click here for information about AIFD's CFD program.
Cuyamaca College
Offers a two-year degree in Ornamental Horticulture and Floral Design.   To find out more please visit the Cuyamaca College