The Great Big Plant Event
Now more than ever, consumers want to reconnect with nature by using plants to turn their homes into beautiful, welcoming and healthy spaces. Driven by millennials pre-COVID, the pandemic has heightened the houseplant trend that cuts across ages, demographics and regions—and isn't going anywhere anytime soon.
The public is hungry for specialized service, unique products and excellent customer service — all areas where retail florists shine. The houseplant trend brings myriad opportunities to introduce specialized services from "plant styling" to plant maintenance. The opportunity to drive houseplant sales is big, but it can be overwhelming to step into an unfamiliar space or grow the business you already have.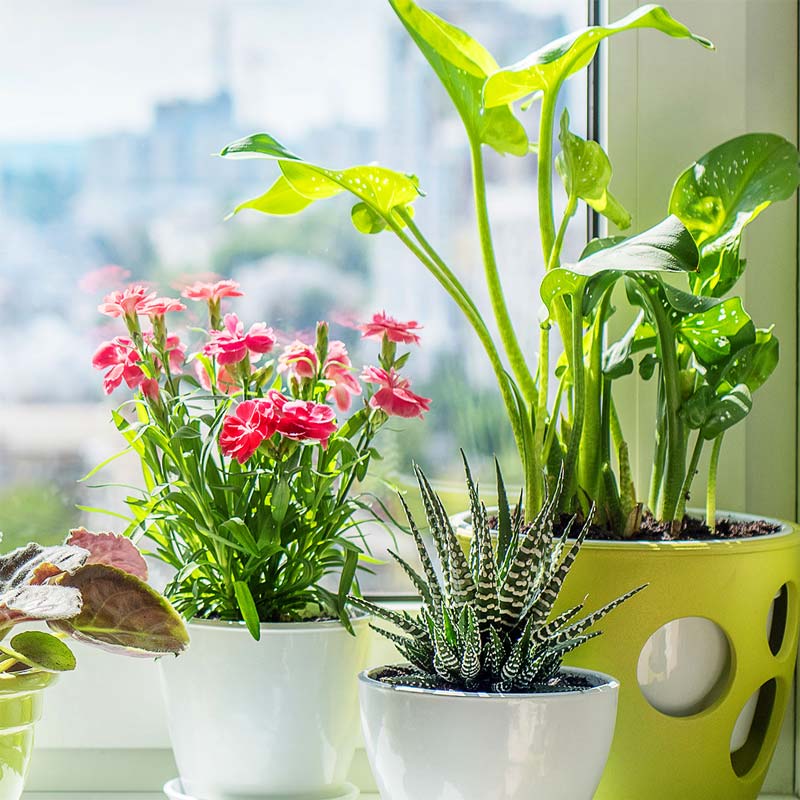 SAF's Great Big Plant Event is here to help!
On-Demand Video Demos
Available: Monday, March 1
SAF's Great Big Plant Event is a series of almost two dozen on-demand video demos you can watch on your own schedule, plus live virtual meet-ups in March. We've tapped leading retail florists, industry professionals, and "plantfluencers" to demystify the plant world and teach you how to capitalize on this timely and important consumer trend. You'll come away with ideas, tools, advice, strategies and inspiration on how to enter the plant world and drive plant sales.
If you're looking for fresh ideas, best practices and turnkey solutions to drive plant sales and stand out from the competition–these sessions are for you. The Great Big Plant Event will help you feel prepared to dive into the houseplant market, expand your inventory or increase your current sales.
Beginning on March 1, you'll have access to all of Great Big Plant Event on-demand demos, on SAF's brand new Career Connections platform. (See "What will I learn" section for more details)
The demos will be divided into different categories—Show and Tell, Spotlight on Trends and Plantfluencer Chats—each containing a number of takeaways on targeted plant topics.
Each session will be 5-15 minutes long. Watch at your own pace, on your own schedule!
Throughout March, you can also take advantage of the Virtual Live Meet-ups, which dive into even more plant topics.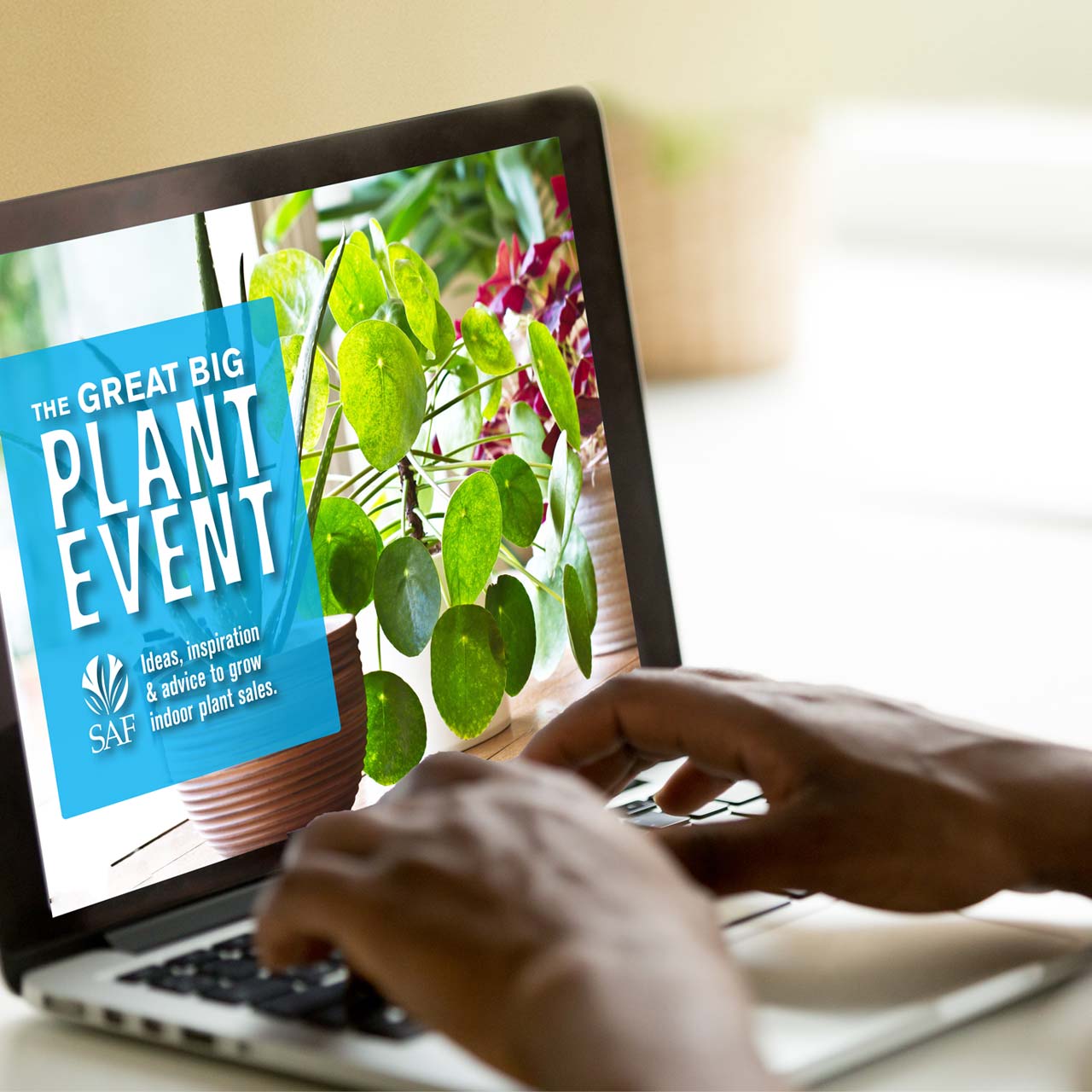 All content will be available for:
Member Price: $99.00
Non-member price: $139.00
Price includes:
Access to 23 on-demand demonstration videos from plant industry experts.
After purchase, videos will be available for unlimited viewing in your Career Connections account. Watch at any time, in any order, and go back to revisit topics as needed.
Access to 3 live meet-up events including an interview with Eliza Blank, Founder & CEO of The Sill
Meet-up events will be held at 2:00 PM ET on March 9, 23, and 30.
Upon purchase, you will receive an email confirming your registration to all three meet-ups as well as links to access the events on their scheduled date and time.
What Skills will I develop?
Go behind the scenes with retail florists who have a successful plant presence as they provide short demonstrations and best practices for sourcing, caring for, and selling plants. Topics will include effective in-store and online merchandising, sourcing, how to create interactive plant experiences and educating customers on plant care.
Merchandising, Sourcing, Marketing, Care & Handling
Hear what trends successful plant marketers— with a variety of business models— are watching, and how they leverage those trends in their marketing.
Reaching Millennial Plant Buyers, B2B Sales Strategies, Product Trends
Conversations with top plant-influencers from around the country. These socially-savvy "plantfluencers" will share their own plant journey, care tips and philosophy—and how their love of plants translates with their wide social following.
Sharing Plant Stories, Educating Consumers and Spreading the Plant Love
Join us for featured live sessions and social space takeovers to expand on what you've learned.
Product Sourcing, Speaker Q&A and More
Plant and related providers highlight new products and trends.
Live Virtual Meet-Ups – Registration Opens March 1
Join us for featured live sessions and social space takeovers that delve deeper into plant strategies and give you the opportunity to share your best practices with peers.
Live Virtual meet-up events:
Tuesday, March 9: A conversation with Eliza Blank of The Sill, which has been a major disruptor of plant sales in the online space.
Tuesday, March 23: A cross-segment sourcing panel that includes time for Q&A.
Tuesday, March 30: A presentation by plantfluencer Marcus Bridgewater, also known as Garden Marcus.
The Live Virtual Meet-Ups are stand-alone sessions and will be informative and interactive even if you haven't listened to the on-demand demos – but for the optimum Meet-Up experience, watch as many of the demos as you can prior.
Follow this page for updates on a full schedule of live event dates, times, topics and speakers.