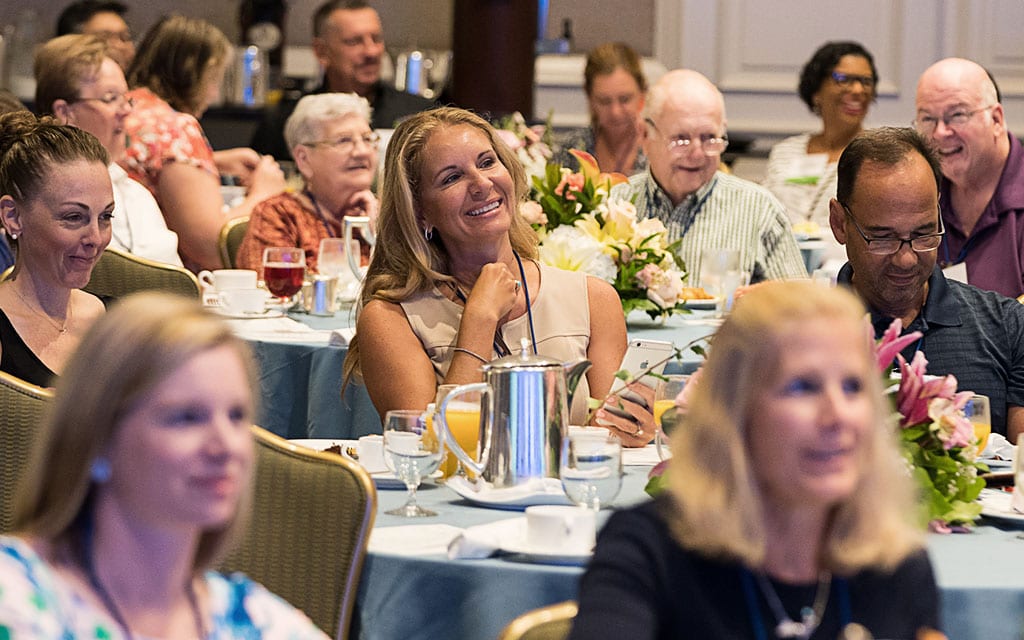 SAF in person events provide each attendee with practical tips, new ideas, inspiration and a working to do list of tactics to put into practice right away. Plus plenty of time for networking and connecting with suppliers and other attendees.
Four regional, 1 Day Profit Blasts
NEW in 2022, Next-Gen Conference
SAF's Annual Convention and a Supplier Expo
1 Day Profit Blast
Florists and staff get practical advice to boost their bottom line in a half-day program covering topics such as design profitability, digital strategies, customer service and financial management, plus a supplier showcase with plenty of networking time.
March 22, 2022, Albany, NY
June 7, 2022, Cedar Rapids, IA
October 11, 2022, Denver, CO
November 9, 2022, San Marcos, TX
Tabletop Exhibitor
20 Available – $895 (Same rate for members and non-members)
(includes one registration and 1-3 minutes to introduce your company to the audience.)
NextGen Conference
1.5-day event to keep NextGen engaged. Focusing on leadership, management, technology. SAF is energizing and igniting passion in young floral industry employees, encouraging them to stay and grow in floriculture jobs.
July 31 – August 2, 2022
Hilton Miami Airport Blue Lagoon
Tabletop Exhibitor
20 Available – Member rate $1,095 | Non-Member rate $1,395
(includes one registration and 1-3 minutes to introduce your company to the audience.)
SAF's Annual Convention
September 6-8, 2022
Hilton Orlando, Orlando, FL
The industry's top retailers, floral designers, growers, wholesalers, importers, manufacturers, suppliers, educators, students and allied organizations — from around the world come to the Annual Convention to connect, learn and grow. The convention's packed agenda features 2.5 days days of world-class business education, powerful networking events, and creative inspiration through competitions, awards and honors, and opportunities to see new products.
Our sponsorship packages and branding opportunities have been created so all types of companies can support the convention and benefit from the exposure. We encourage new ideas and creativity. Contact us if your company has specific ideas.
Convention Supplier Expo
Connect with buyers one-on-one from your own tabletop exhibit during this stand-alone, can't-miss convention event. The supplier expo attracts both exhibitors and attendees internationally to learn about the best and brightest products and services in the floral industry!
ACT FAST: ONLY 40 tabletop exhibits available
Early Bird till May 20
After May 20
Tabletop Only
Member $1,345
Non-Member $1,995
Member $1,545
Non-Member $2,145
Tabletop plus
convention registration
Member $1,845
Non-Member $2,345
Member $2,045
Non-Member $2,545
"I enjoy attending SAF for several reasons.
There are always a variety of educational opportunities . I always learn something new that I can use at the shop whether it is a new product or tweak to our website. Talking to other people in the business listening to their problems and solutions works for me!"
Betty Anderson with Frances Flower Shop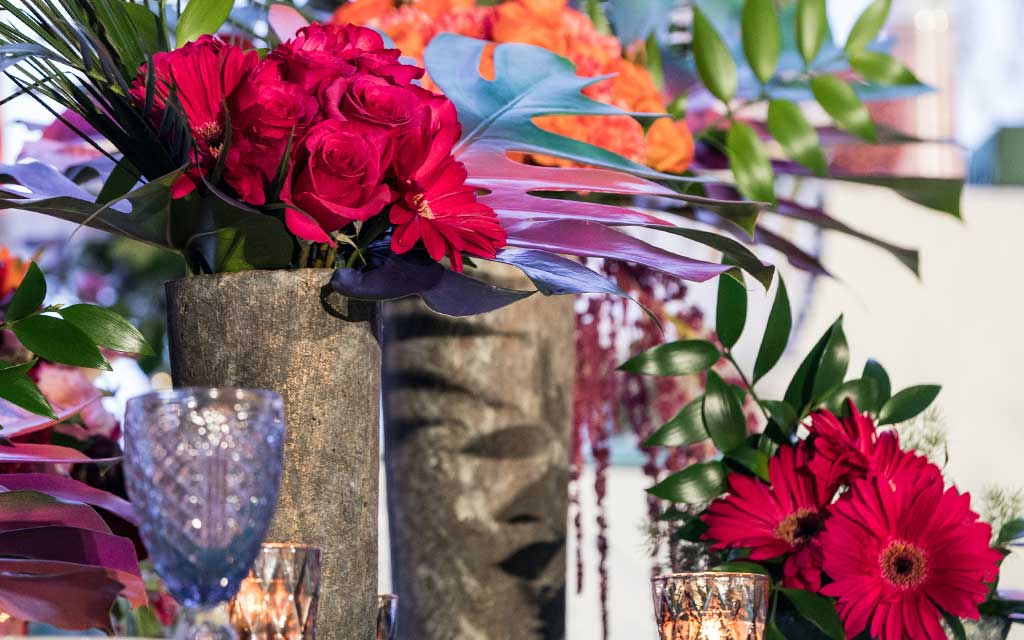 Terms & Conditions
All advertisements are subject to the approval of the Publisher.
Advertiser indemnifies the Society of American Florists (SAF) against losses or liabilities arising from advertising and/or partnership agreements. SAF staff & board members reserve the right to reject, omit, or cancel advertising or partnership it does not feel is in the best interest of our community members.
SAF assumes no liability whatsoever, except to the extent of a one-time paid advertisement of the same specification, in the next or similar publication, if any proven or admitted errors or omissions have occurred. Full payment is due net 15 days upon receipt of the invoice. Interest shall be charged at 2% per month compounded to yield 26.82% per year on overdue accounts. A charge of $30.00 will be levied against all returned checks. In the event of a contract cancellation, the advertiser/or agency agrees to repay SAF any discounts granted on multiple insertions less any discount applicable for the number of insertions completed in the contract. All cancellations must be received in writing prior to the advertising sales deadline. All premium positions are noncancelable. Prices are net of agency commission. Ads may also appear in an online version of the publication(s). SAF is not responsible for errors if a hard copy proof is not submitted with the electronic file.