A place for the floral community to come for online training, development, and enrichment through industry courses, resources, webinars, and virtual events, all while connecting with other floral community members.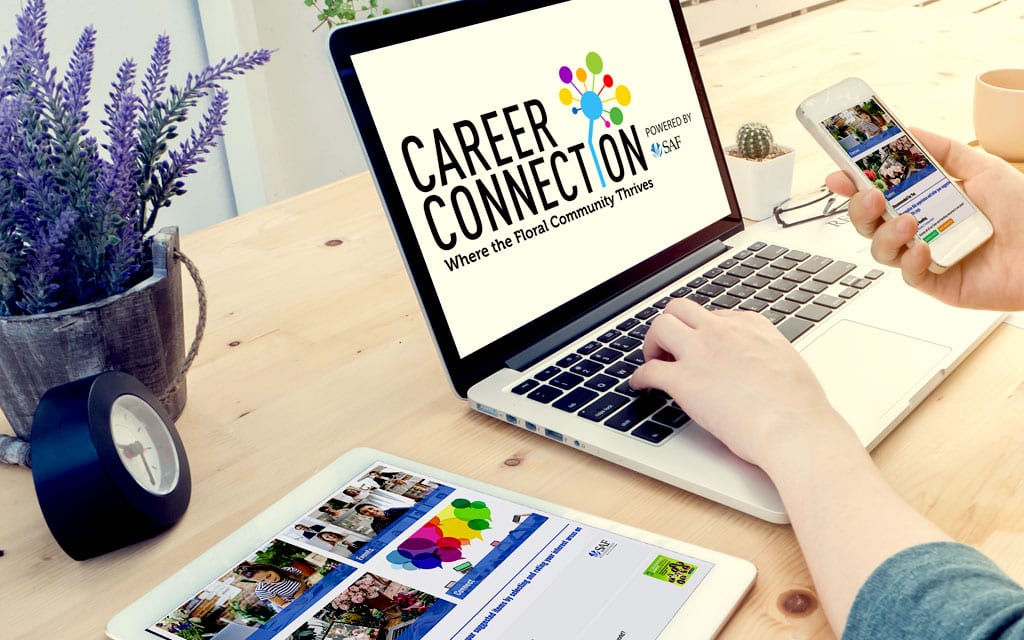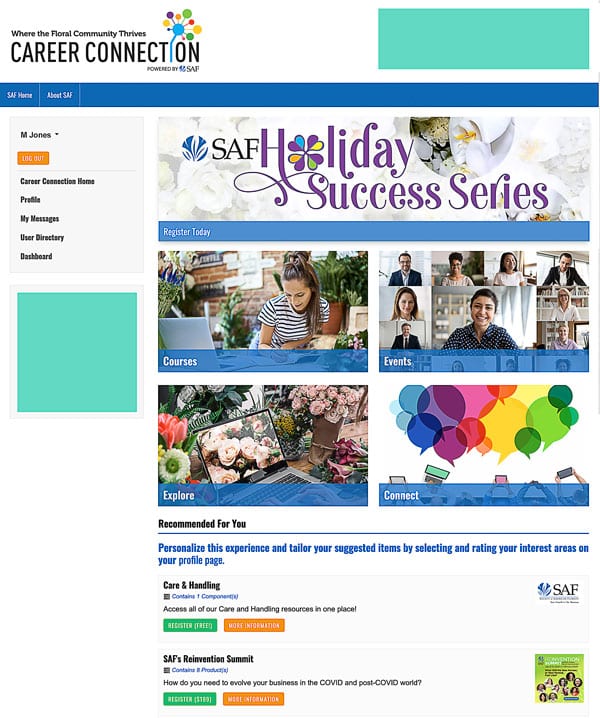 Homepage Banner Ad Pricing
Placement
Description
Specs
Rate
Top banner
2 available
870 x 250 px
$1,000 for 30 days
Three months $900/each
Side banner
3 available
400 x 400 px
$500/each
Three months $350/each
Courses Plans and Pricing
Course Type
Description
Availability
Price
Sponsored course (created by SAF)

Partners receive a dedicated sponsor area within the course.

Which will contain:

1 image of choice
company logo
50 word description of the company
product or service with URL links

Upon course registration, users will access additional sponsor information within the course curriculum with a 30-second video that runs — as a required component — of the course.

1 course available:
"Introduction to the Floral Industry for the New Retail Employee."
$3,500
Licensed Course
SAF is interested in partnering with content providers in all subject areas. Interested in providing course content?
Contact Kate Delaney, Director of Career Development
Pricing is based on the course content.
Terms & Conditions
All advertisements are subject to the approval of the Publisher.
Advertiser indemnifies the Society of American Florists (SAF) against losses or liabilities arising from advertising and/or partnership agreements. SAF staff & board members reserve the right to reject, omit, or cancel advertising or partnership it does not feel is in the best interest of our community members.
SAF assumes no liability whatsoever, except to the extent of a one-time paid advertisement of the same specification, in the next or similar publication, if any proven or admitted errors or omissions have occurred. Full payment is due net 15 days upon receipt of the invoice. Interest shall be charged at 2% per month compounded to yield 26.82% per year on overdue accounts. A charge of $30.00 will be levied against all returned checks. In the event of a contract cancellation, the advertiser/or agency agrees to repay SAF any discounts granted on multiple insertions less any discount applicable for the number of insertions completed in the contract. All cancellations must be received in writing prior to the advertising sales deadline. All premium positions are noncancelable. Prices are net of agency commission. Ads may also appear in an online version of the publication(s). SAF is not responsible for errors if a hard copy proof is not submitted with the electronic file.