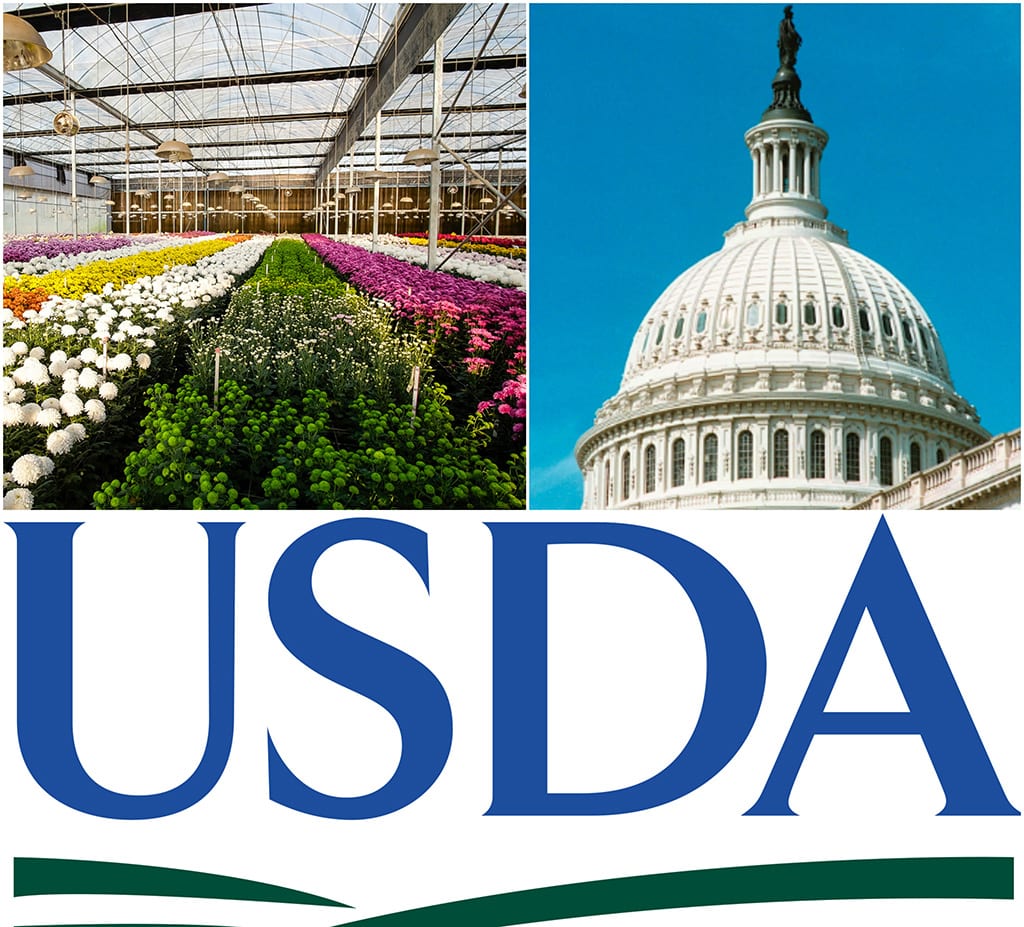 The U.S. Department of Agriculture's National Agricultural Statistics Service will mail the Commercial Floriculture Survey to growers this week — and the Society of American Florists is encouraging its members to respond before the Feb. 8 deadline.
The survey will be used to create the new Floriculture Crops Summary report, which SAF members successfully lobbied Congress to fund during Congressional Action Days (CAD). The report is critical to the long-term health of the industry, as it contributes valuable data that can help benchmark future production decisions, said Dr. Marvin Miller, AAF, of Ball Horticultural Company in West Chicago, Illinois.
"There are many of the allied tradespeople in the industry who use these data to gauge trends, which helps these suppliers of inputs prepare adequate numbers for sale," he explained. "This includes everything from pots and potting media to seeds, plug cuttings and liners, and even things like greenhouse glazing, fertilizer, tags and the like. When folks know the industry trends, they prepare their inventories accordingly."
SAF has worked with a number of industry partners to lobby for the report. Those groups include AmericanHort, the American Society for Horticultural Science, the California Cut Flower Commission, the California Association of Flower Growers & Shippers (CalFlowers), Certified American Grown, the Florida Nursery, Growers and Landscape Association and the Produce Marketing Association. Like SAF, these groups are now encouraging their members to respond to the survey.
NASS will publish the report on May 8 at nass.usda.gov.
For more information, contact SAF's Shawn McBurney, smcburney@safnow.org
Mary Westbrook is the editor in chief of Floral Management magazine.