Gratitude
---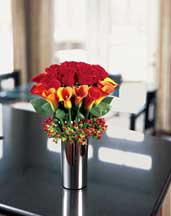 Inspiration & Motivation

---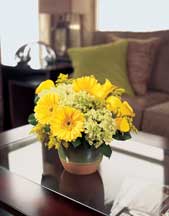 Wellness

SAF/FPO Campaign Prescribes a Daily Dose of Vitamin F
Through a strategic public relations campaign targeting print, broadcast and online media, the SAF/FPO Alliance is publicizing a consumer program that combines university research linking flowers to happiness and emotional health with advice from a personal fulfillment expert. At the heart of Vitamin F is the message that flowers are an important design element, creating homes where people feel happy and harmonious.
Vitamin F focuses on the Home Ecology of Flowers Study commissioned by SAF/FPO and conducted at Harvard University, which shows that flowers feed compassion, chase away anxieties and worries and provide a boost of energy. It also features the Emotional Impact of Flowers Study, conducted on behalf of the SAF PR Fund at Rutgers University, which proves that flowers create instant delight and happiness and increase enjoyment and life satisfaction.
To develop Vitamin F, SAF/FPO worked with Jayme Barrett, a personal fulfillment expert and the best-selling author of "Feng Shui Your Life." Vitamin F features seven floral arrangements that evoke different emotional energies: gratitude, wellness, inspiration and motivation, love and romance, new beginnings, serenity and prosperity. Vase style, flower color combination, shape and significance and placement in the home all play an important role in the Vitamin F arrangements.
With Barrett as spokeswoman, Vitamin F PR campaign launch in late August offers a strong dose of cross-channel promotional events including the distribution of a press kit to print media nationwide; targeted pitching to national consumer magazines and coverage on SAF's consumer Web site, www.aboutflowers.com, and the FPO site, www.flowerpossibilities.com. An article focusing on home decor is targeted to special home supplement publications.
In late October 2008, the SAF/FPO Alliance launched a broadcast and online component to the campaign. This initiative involved a 30-second video expected to reach 2.2 million consumers when it airs on Direct TV – Lifestyle channels, including A&E, BET Jazz, Discovery Home & Leisure, DIY, Fine Living, Fit TV, Food TV, Hallmark, HGTV, Ovation TV, The Learning Channel, Travel Channel and TV Guide. A 90-second video vignette was also posted on www.aboutflowers.com, www.flowerpossibilities.com and multiple YouTube channels for viral online distribution. Plus, the campaign will reach out to influential bloggers in the wellness and home decor community, encouraging them to spread the powerful message.
The SAF/FPO Alliance was formed in 2006 when the Society of American Florists and the Flower Promotion Organization joined forces to promote fresh cut flowers to the consumer media.