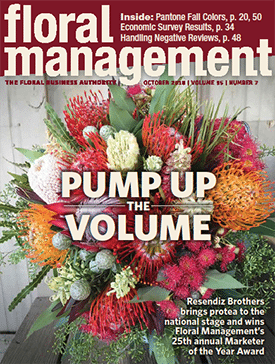 Floral Management's Online Edition is available only to SAF members or magazine subscribers.
Want to read Floral Management and not yet a member of the Society of American Florists or a subscriber of the magazine?
Look here for the great benefits of being a member of SAF.
As year-end approaches, many of my florist clients begin to ask questions about what they should do to prepare for the end of the year. The most common questions: ways to reduce taxes. Here are some tips based on my experience working with floral industry businesses....