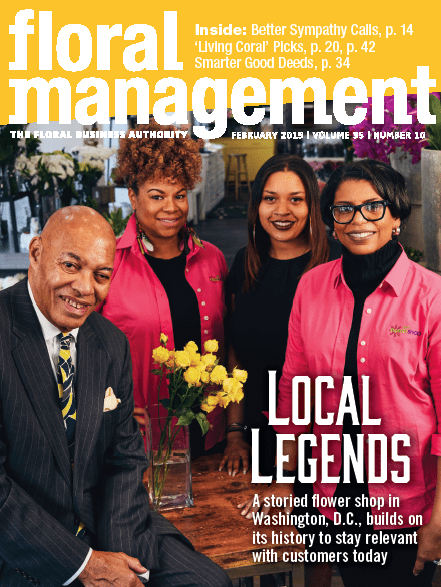 Floral Management's Online Edition is available only to SAF members or magazine subscribers.
Want to read Floral Management and not yet a member of the Society of American Florists or a subscriber of the magazine?
Look here for the great benefits of being a member of SAF.

The future looks bright, according to the Pantone Color Institute. In mid-December, the venerable design firm unveiled its 2019 color of the year, "Living Coral" (Pantone 16-1546). According to Leatrice Eiseman, Pantone's executive director, the "sociable and...