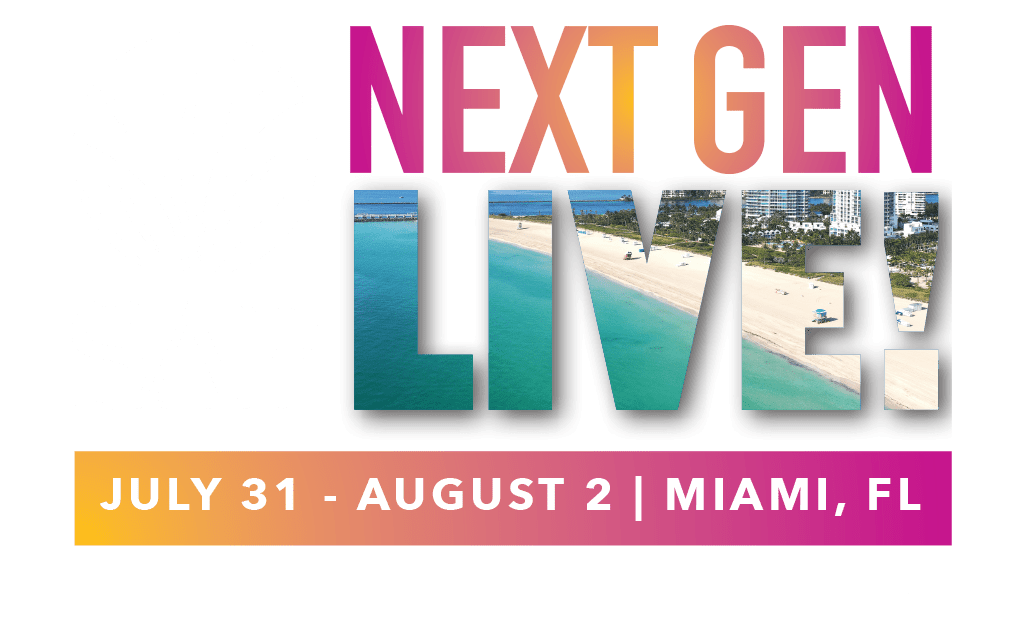 Reach Young Floral Industry Professionals
Join the Society of American Florists in helping the next generation of floral professional ignite their passion for flowers at a new event, Next Gen LIVE! Professionals 45 years and younger will gather in Miami, this summer for educational sessions that will focus on leadership, productivity, and technology. Attendees will also go on field trips to floral industry hot spots such as the Miami Airport facilities and enjoy fun networking opportunities to make connections with their peers and suppliers.
July 31 – August 2 | Miami, FL
Hilton Miami Airport Blue Lagoon
Partner with SAF at Next Gen LIVE!
Meal Time
Snack and Beverages
Education Sessions
Transportation and Entertainment
Branded Wearables
Tabletop Exhibits
Additional Branding Opportunities

There are dozens of options for creating brand awareness at Next Gen Live, and a partnership package for all size budgets. Let us create a customized package for you!
Crown Mogul $7,500+
Bouquet Big Shot $5,000 – $7,000
Corsage Commander $2,500 – $4,500
Boutonniere Bud up to $2,000
Schedule an appointment with Sheila Santiago to create a unique custom-fit package with exclusive branding.
Tabletop Exhibits
Early Bird till
May 20
After May 20
Tabletop plus one registration
Member $1,095
Non-Member $1,395
Member $1,395
Non-Member $1,695
Terms & Conditions
All advertisements are subject to the approval of the Publisher.
Advertiser indemnifies the Society of American Florists (SAF) against losses or liabilities arising from advertising and/or partnership agreements. SAF staff & board members reserve the right to reject, omit, or cancel advertising or partnership it does not feel is in the best interest of our community members.
SAF assumes no liability whatsoever, except to the extent of a one-time paid advertisement of the same specification, in the next or similar publication, if any proven or admitted errors or omissions have occurred. Full payment is due net 15 days upon receipt of the invoice. Interest shall be charged at 2% per month compounded to yield 26.82% per year on overdue accounts. A charge of $30.00 will be levied against all returned checks. In the event of a contract cancellation, the advertiser/or agency agrees to repay SAF any discounts granted on multiple insertions less any discount applicable for the number of insertions completed in the contract. All cancellations must be received in writing prior to the advertising sales deadline. All premium positions are noncancelable. Prices are net of agency commission. Ads may also appear in an online version of the publication(s). SAF is not responsible for errors if a hard copy proof is not submitted with the electronic file.