At SAF, We Live and Breathe Floral Industry Solutions
As business owners from every segment look for new solutions and connections, they turn to SAF as a trusted, objective source for reliable information on key issues from tech to labor, design, financial management, supply chain issues, sourcing concerns and so much more. When you collaborate with SAF, you can be confident that your message will reach a receptive and engaged audience — one that's filled with entrepreneurial-minded prospects for your business who are ready to take action and move forward on new ideas, initiatives, products and services.
SAF content is developed using direct feedback from the association's corps of volunteer leaders along with insight from the general membership, so sponsoring partners can trust in the fact that events, virtual programming, stories and other initiatives are laser-focused and ready for real-world implementation. Plus, industry members understand that companies that invest in SAF are investing in the overall growth of the industry – and that's a message they remember.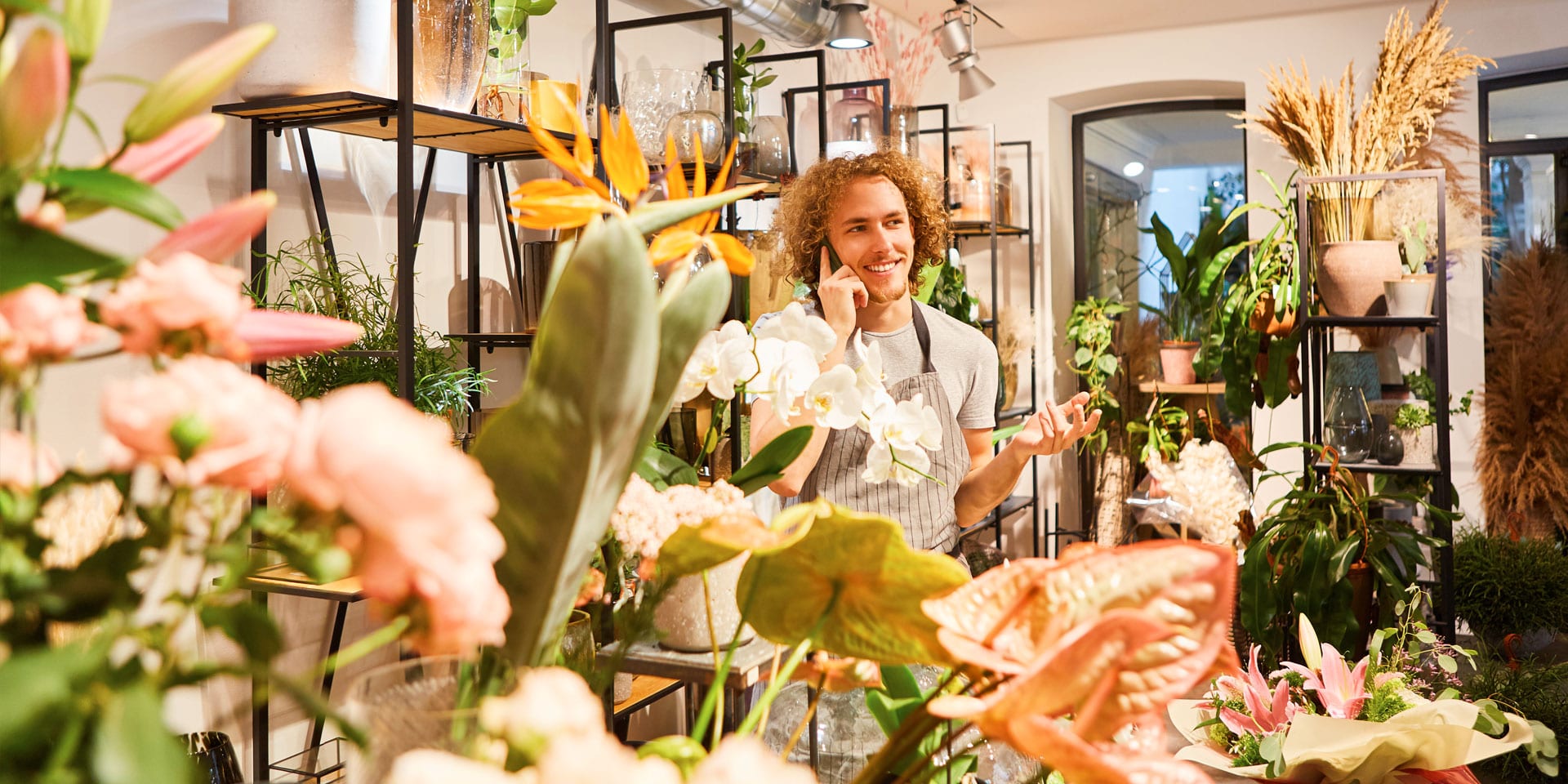 We know you are committed to helping your customers grow — and SAF is here to partner with you to create high quality, unforgettable industry connections that deliver on your investments and drive results and revenue for your team year-round.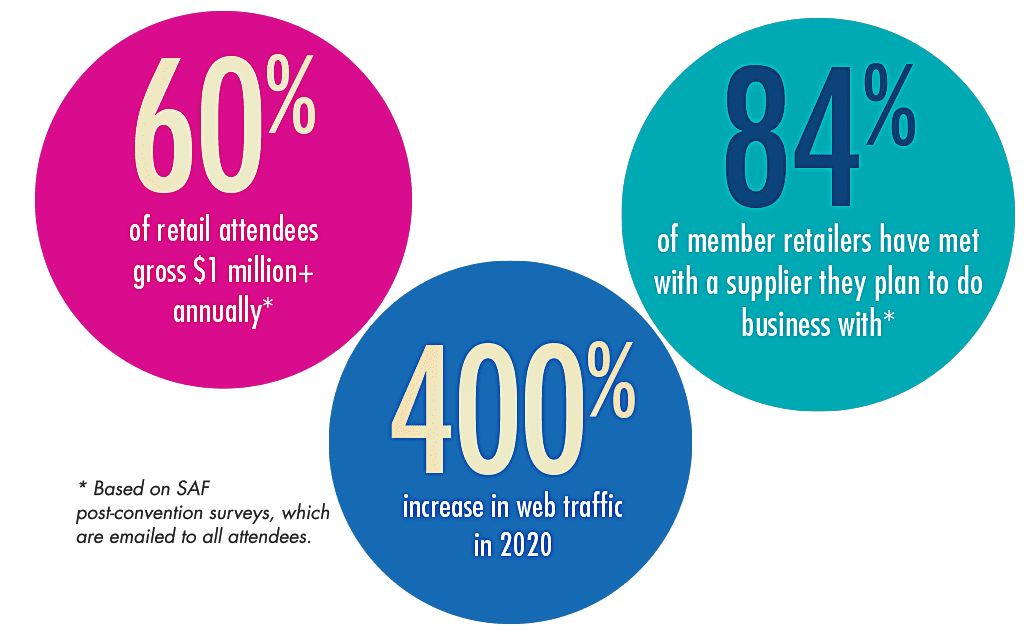 Brand Awareness
SAF offers brand awareness solutions for organizations that need to increase visibility and build trust and credibility with the floral industry community. Consistent advertising alongside must-read content from SAF in both print and digital formats ensures the industry busines owners, decision makers and thought leaders see and remember your message time and time again.
SAF is the only national trade association representing all segments of the U.S. floral industry. Our mission is to connect and cultivate a thriving floral community.
The floral industry market is worth $21+ billion annually
"SAF is a great convention to meet the movers and shakers of the industry.
It's an opportunity to meet with the decision makers of the big companies we all use to give feedback (I usually come with a list of ideas for them of things I would love to see them develop and usually they are excited about many of the ideas and seem to like hearing from the front lines. The same goes for talking with some of the growers, many don't have much interaction with florists who are delivering their product to the final customer and like hearing our feedback. I also love hearing from them stories of how our product is bred, grown, shipped, etc to make a good complete story for our customers who crave that story. This convention provides that connection that no other convention I have attended does. I also love the opportunity to connect with other florists to troubleshoot and empathize with current shop issues."
— Christi Brown Roses Are Red & Violets In Bloom Florist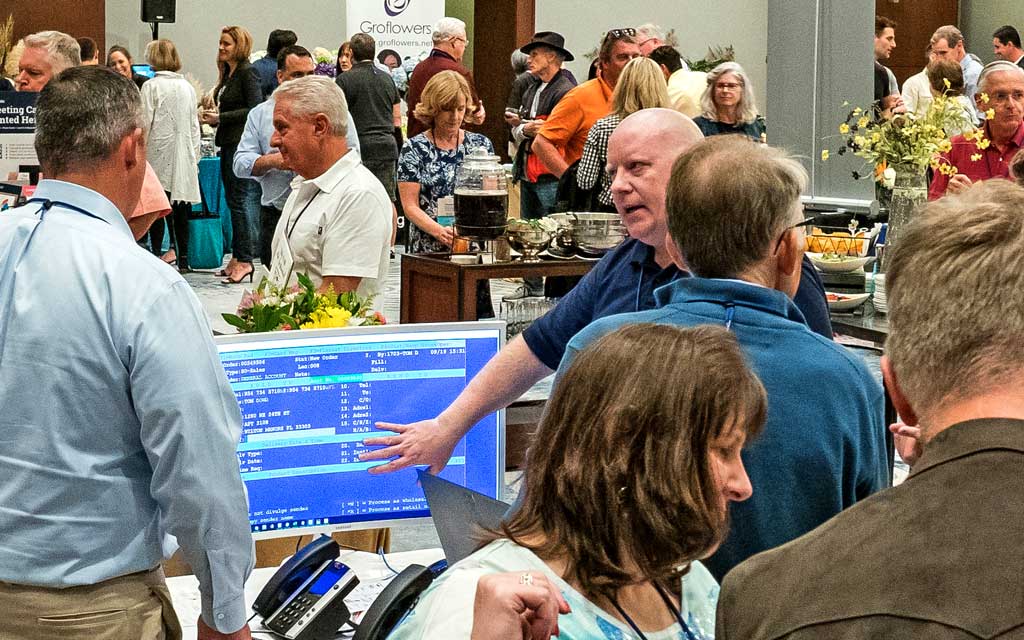 Terms & Conditions
All advertisements are subject to the approval of the Publisher.
Advertiser indemnifies the Society of American Florists (SAF) against losses or liabilities arising from advertising and/or partnership agreements. SAF staff & board members reserve the right to reject, omit, or cancel advertising or partnership it does not feel is in the best interest of our community members.
SAF assumes no liability whatsoever, except to the extent of a one-time paid advertisement of the same specification, in the next or similar publication, if any proven or admitted errors or omissions have occurred. Full payment is due net 15 days upon receipt of the invoice. Interest shall be charged at 2% per month compounded to yield 26.82% per year on overdue accounts. A charge of $30.00 will be levied against all returned checks. In the event of a contract cancellation, the advertiser/or agency agrees to repay SAF any discounts granted on multiple insertions less any discount applicable for the number of insertions completed in the contract. All cancellations must be received in writing prior to the advertising sales deadline. All premium positions are noncancelable. Prices are net of agency commission. Ads may also appear in an online version of the publication(s). SAF is not responsible for errors if a hard copy proof is not submitted with the electronic file.