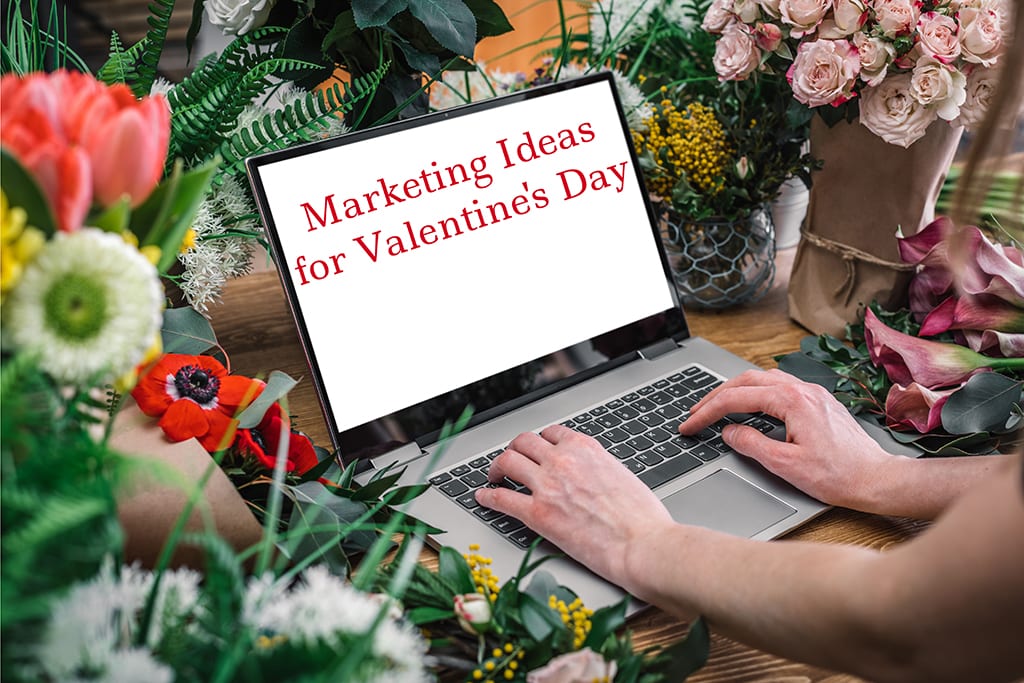 Want to stand out on Valentine's Day this year? (Of course!) In anticipation of the fast-approaching big day, we combed through our Society of American Florists archives to find some social media-friendly marketing ideas you still have plenty of time to take action on.
Think Beyond Sweethearts
Significant others are obvious recipients for the holiday, but why not remind your customers to shower anyone they care for with Valentine's Day love?
That's exactly what York Flowers in Washington, D.C., did last year when it promoted "Pal-entine's Day." The shop created a small menu of cheerful, jewel-toned designs for the promotion. "We picked a few designs we thought our customers would like that are not overly romantic," explained marketing director Anna Deriquito.
Florists across the country have promoted a similar platonic idea with "Galentine's Day" designs. Made popular by the former NBC show "Parks and Rec," Galentine's Day is centered around the idea of female friendship and empowerment. Last year in Miami Beach, Florida, Zoë Galitz, owner of The Posy, hosted "The Posy's Galentine Bouquet & Brunch" for female friends to hang out, enjoy snacks and work on their design skills. A $60 fee covered bagels, rosé, premium flowers and design materials.
Promote Your Local Roots
When Jodi Duncan, AIFD, of Norris City, Illinois, wanted to make the point that not all floral designs (and flower-buying experiences) are equal, she used a few powerful tools: humor, authenticity and video magic.
Last year, about a week before the holiday, Duncan filmed a short video message centered on the value of purchasing flowers from a local florist, and the contributions florists make to their local communities year-round.  Duncan then talked about the merits of ordering from a local florist — "the [people] who donate to your raffles and your schools," she said, adding, "I don't care if it's me!" Do this, she told customers, and your significant other will get flowers "expertly arranged and delivered by local hands."
Sharing that positive message via video was also a savvy marketing idea. According to SmallBizTrends, Social video generates 1200% more shares than text and images combined, and Hubspot found that after watching a video, 64% of users are more likely to buy a product online. Still not convinced? Check out more video stats.
Work with Other Businesses
Ever feel like you're reaching out to the same customers constantly? Last year, a  shop in Newburyport, Massachusetts, found a lighthearted way to market to people they might not otherwise reach — and they did it just days before Valentine's Day.
Beach Plum Flower Shop was one of several businesses to participate in "A Shucking Good Time!", a hands-on, oyster-themed event on Feb. 10, 2018. The event featured oyster prep and shucking tips, along with appetizers, wine, dessert, coffee, and — here's where Beach Plum came in — handtied bouquets and flower demos.
Tickets ranged from $100 to $125. While four businesses participated directly in the event (along with Beach Plum, there's FISH market, Port Plums and Chococoa Baking Company), any business within the Tannery Historic Market could contribute items to a "swag bag" for participants.
"The goal is to provide a nice night learning about romantic food and flowers and to get exposure to customers of other shops," said Lisa Greene, AAF, AIFD, PFCI, at the time.
Another thing the shop does year-round to play up its local roots and cheerlead other area businesses? Post a "Partners" page prominently on its website, where neighboring businesses receive a heartfelt recommendation from the Beach Plum team.
Mary Westbrook is the editor in chief of Floral Management.